DALLAS — Thanksgiving is almost here. Whether you are traveling, prepping or maybe spending some time outdoors, pay attention to the weather.
Today: Rain returns
Clouds will blanket North Texas with periods of scattered light rain through the day.
Thanks to the cloud cover and rain, highs will only top out in the 50s.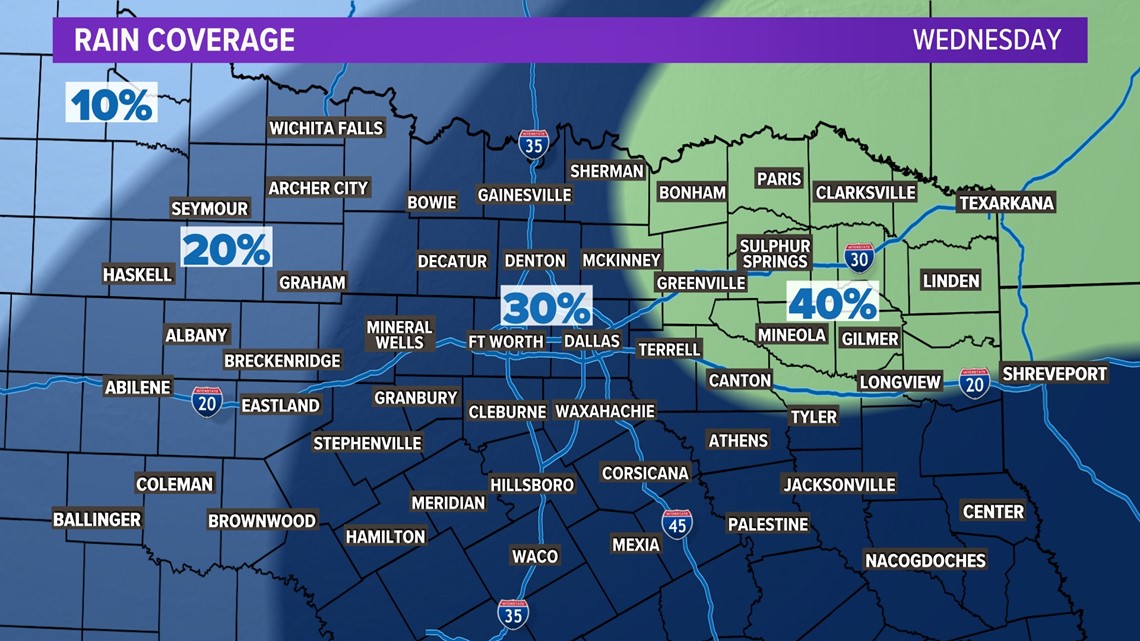 Thanksgiving Day: rain likely for most
Rain will be more widespread on Thanksgiving Day. Especially from D-FW to the east.
But the day may not be rainy all day long for everyone.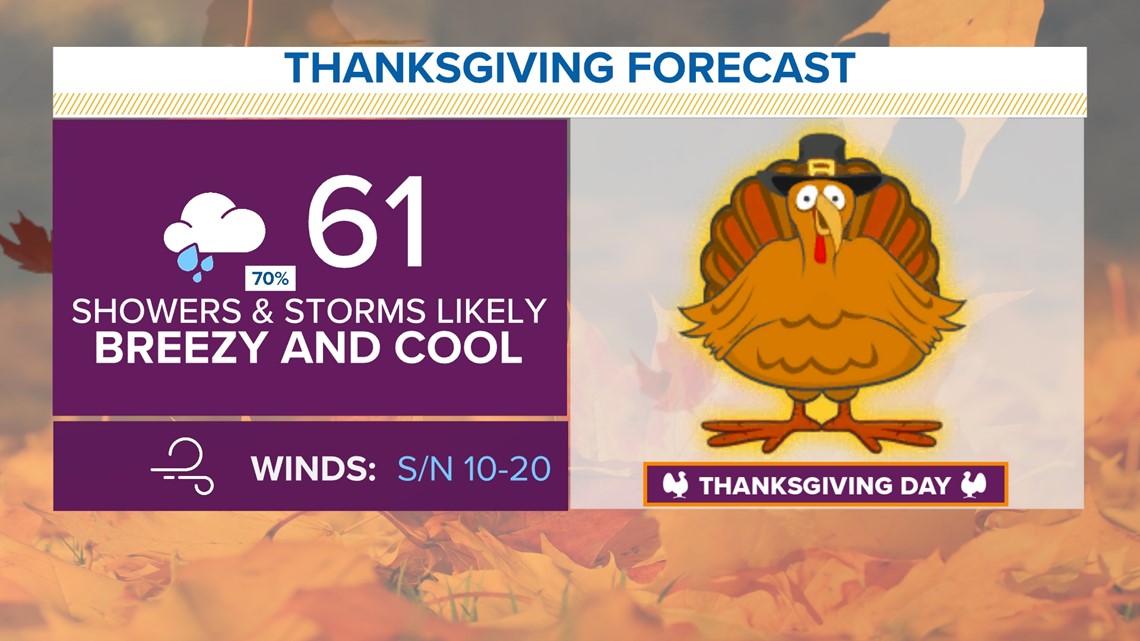 Showers with some t-storms are likely to start Thanksgiving morning for D-FW and areas east of D-FW.
That widespread rain will continue through the morning into the afternoon, but may shift just east of D-FW during the day with heavier rain possible for areas east of D-FW by the afternoon into evening.
However, lingering showers will continue to be possible for D-FW during the afternoon and evening.
Severe weather is very unlikely on Thursday, but some embedded t-storms with heavy rain are possible.
Black Friday and the weekend
The same storm system bringing rain on Thanksgiving will be very slow to leave Texas which means Friday looks rainy as well for most North Texas.
It will be a cooler day with highs only in the 50s.
By Saturday the storm system finally starts to leave us, but some lingering rain may be possible during the morning.
Sunday finally looks dry for everyone with highs back closer to normal in the 60s.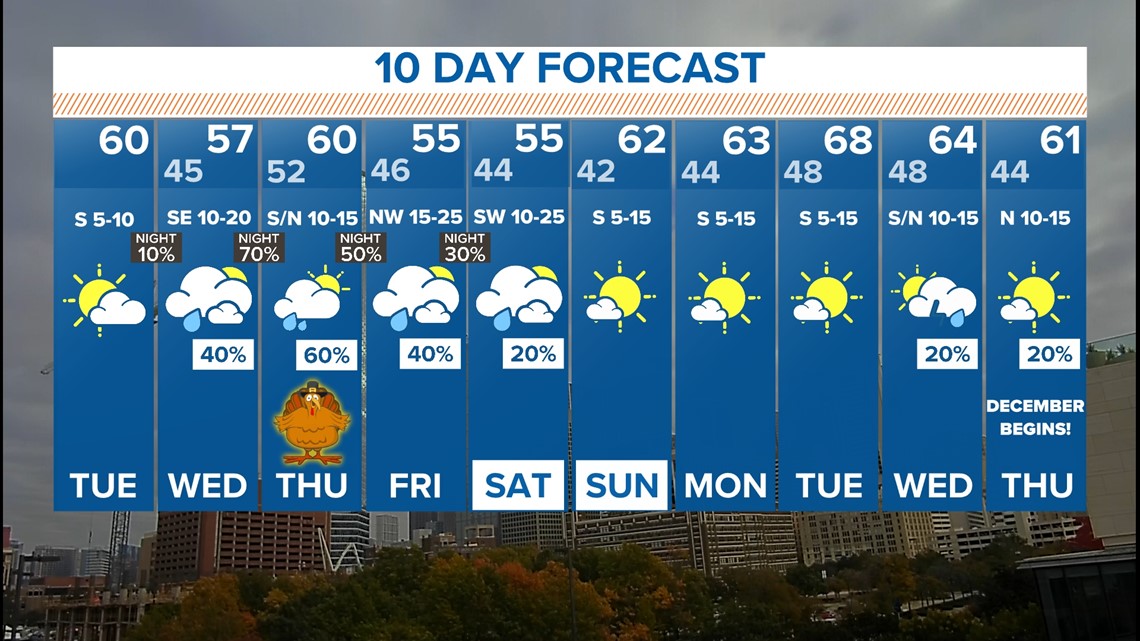 Rainfall totals
When it is all said and done, this could end up being a good rain event for North Texas.
Widespread totals of around 1" to 2" look possible for most with higher totals to the east and lower totals to the west.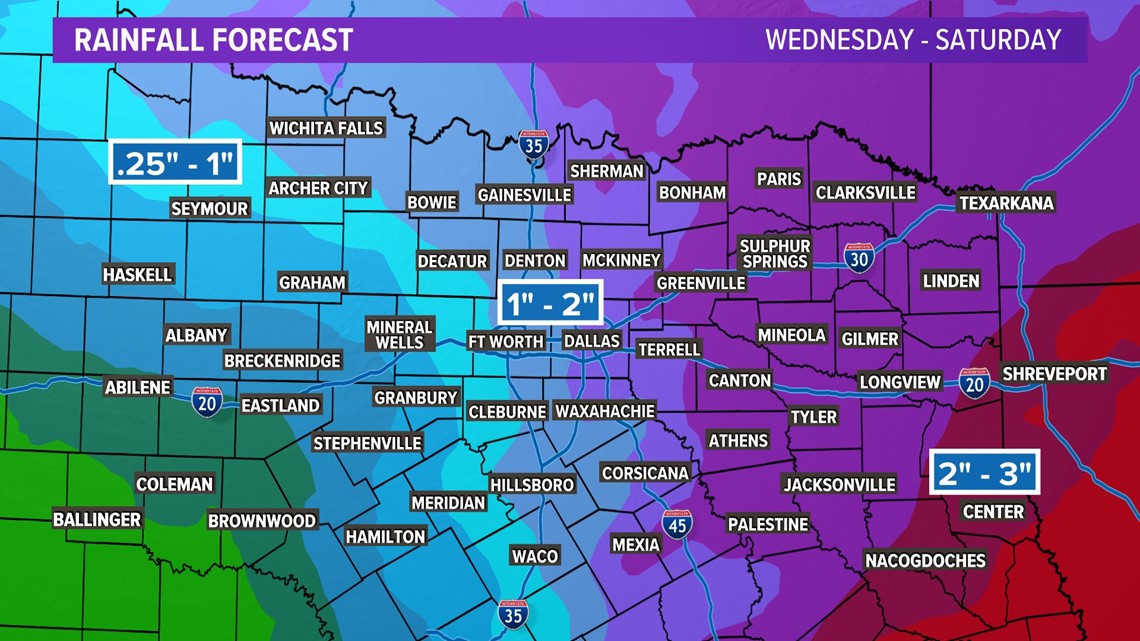 Travel Weather Nationally