DALLAS — Here we go again! Temps will be really warming up again this week.
Record warmth arrived on Tuesday
Near record or record warmth possible again Wednesday
Cooler and closer to normal temps return Thursday and Friday
Sunny and warmer weekend ahead
Record warmth!
D-FW set a record high Tuesday afternoon of 83°. This breaks the old record of 79° set back in 2017.

It was also the warmest January day since 2009 when the high was 84°.
If you're wondering, the warmest temp ever recorded in January was 93° on January 31st, 1911.
While 80s in January aren't common, they aren't unheard of either. Since records began (1899), there have been 57 January days with highs of 80° or above.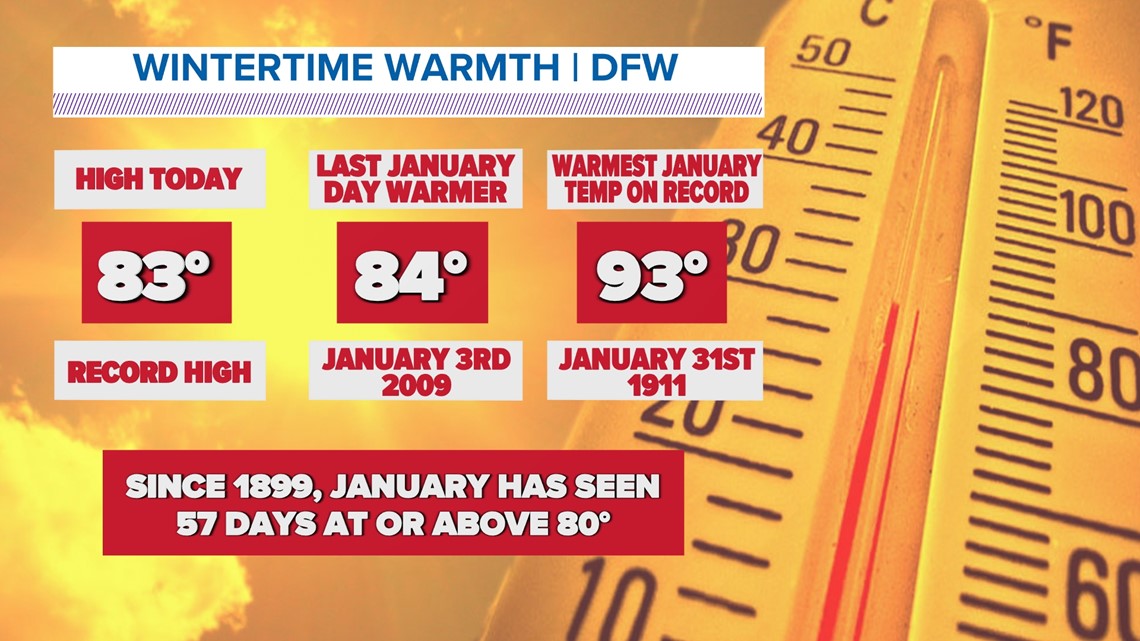 More record warmth
We do it all over again on Wednesday.
It'll be breezy and very warm with highs in the upper 70s to low 80s.
The record high for D-FW is 83° set in 1911.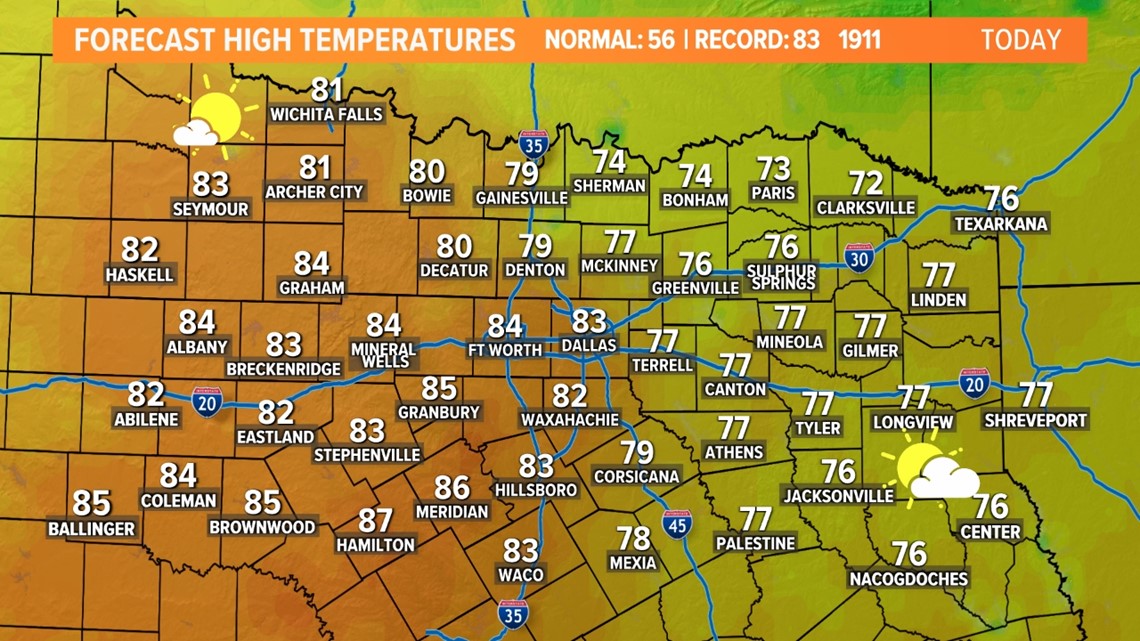 Because of the warm and breezy conditions, fire danger will be elevated across western North Texas during the day. While hardly any burn bans are in place in those areas, please use caution with any outdoor burning or anything that causes sparks.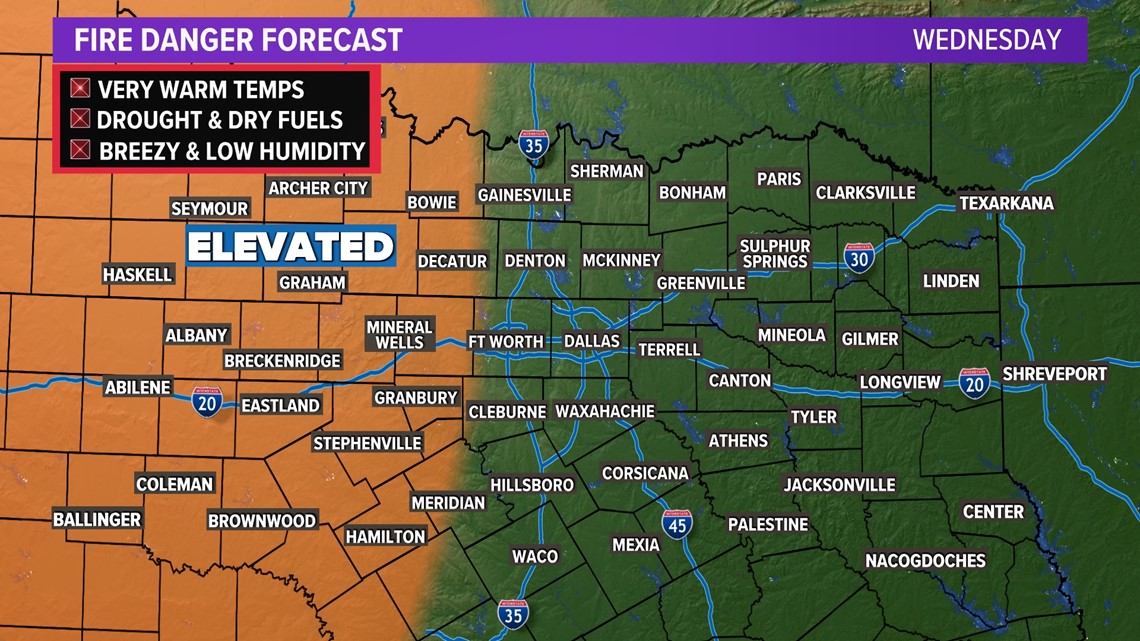 Next "cold" front
A "cold" front will quickly move through North Texas Wednesday night, but it is nowhere close to an arctic blast.
In fact, it'll only cool temps to around normal for Thursday and Friday, but definitely cooler than the near-record heat from earlier in the week.
The front also looks to be dry as well. MAYBE a stray shower or storm in far southeastern North Texas late Wednesday night, but even in those areas rain is unlikely.
This weekend looks sunny and dry with highs in the 60s and 70s. Next week brings a couple chances for showers and storms, but keep checking back for updates.
Overall, approaching mid-January looks warmer than normal and mainly dry.