DALLAS — Icy, not snowy, wintry weather is impacting North Texas and will continue to cause problems across the area.
Here's what you need to know to be best prepared:
Rounds of freezing rain and sleet will continue through Thursday morning
Roads will continue to be slick and hazardous
Keep checking back for updates as the forecast will continue to be adjusted!
Winter Storm Warning and Ice Storm Warning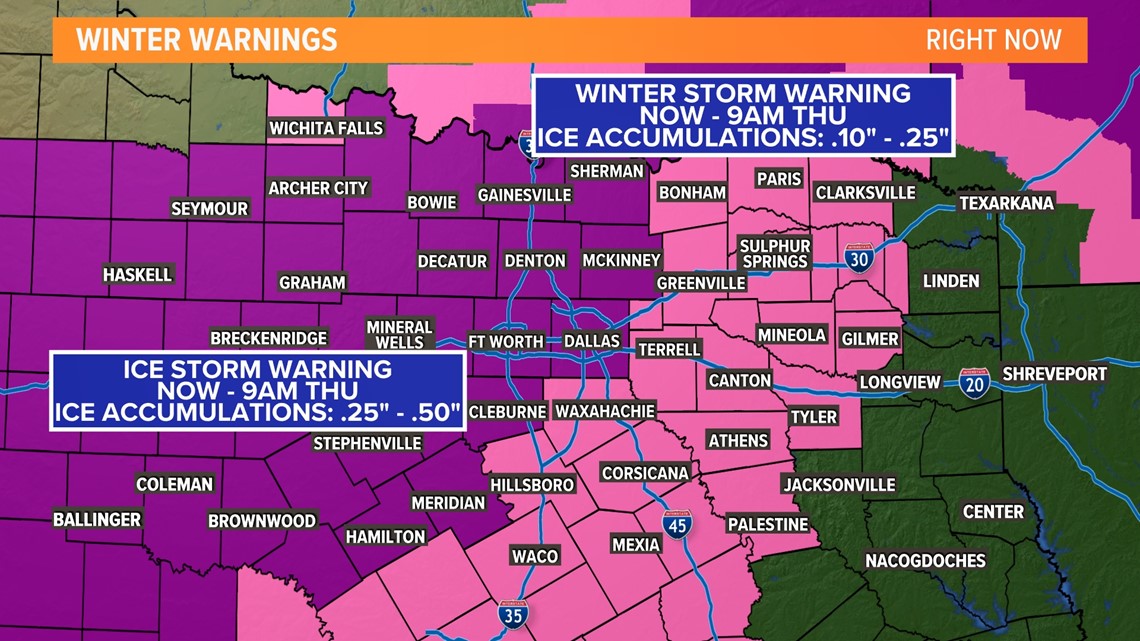 An Ice Storm Warning is in effect for D-FW and western North Texas through 9 a.m. Thursday . A Winter Storm Warning is in effect for the rest of North Texas until 9 a.m. Thursday.
Timing
When will it end?
Simply, conditions look to finally improve Thursday afternoon, but it hard to know exact how much the roads will improve during the afternoon into evening while temps are above freezing.
Between now and then more freezing rain will fall and roads will continue to stay icy and hazardous.
The reason is temps will continue to stay below freezing likely until Thursday morning.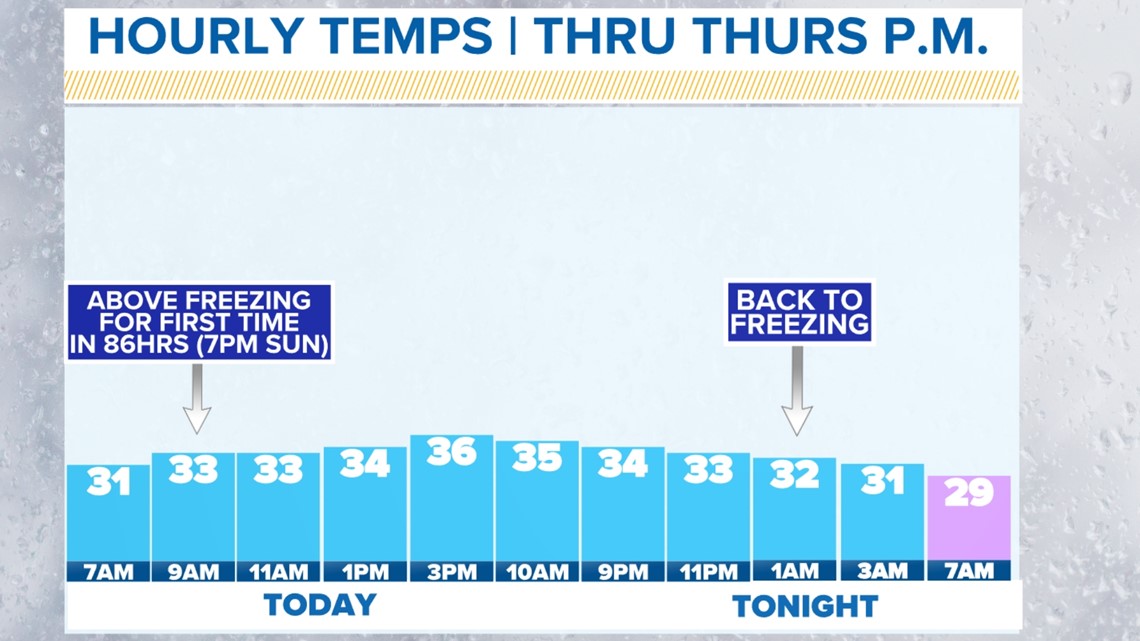 Even once temps warm to or above freezing, it will still take a while to unthaw and melt all the ice and sleet across the area. Roads will continue to be slick and travel will continue to be tricky even after temps warm above freezing, but things should really start to improve Thursday afternoon.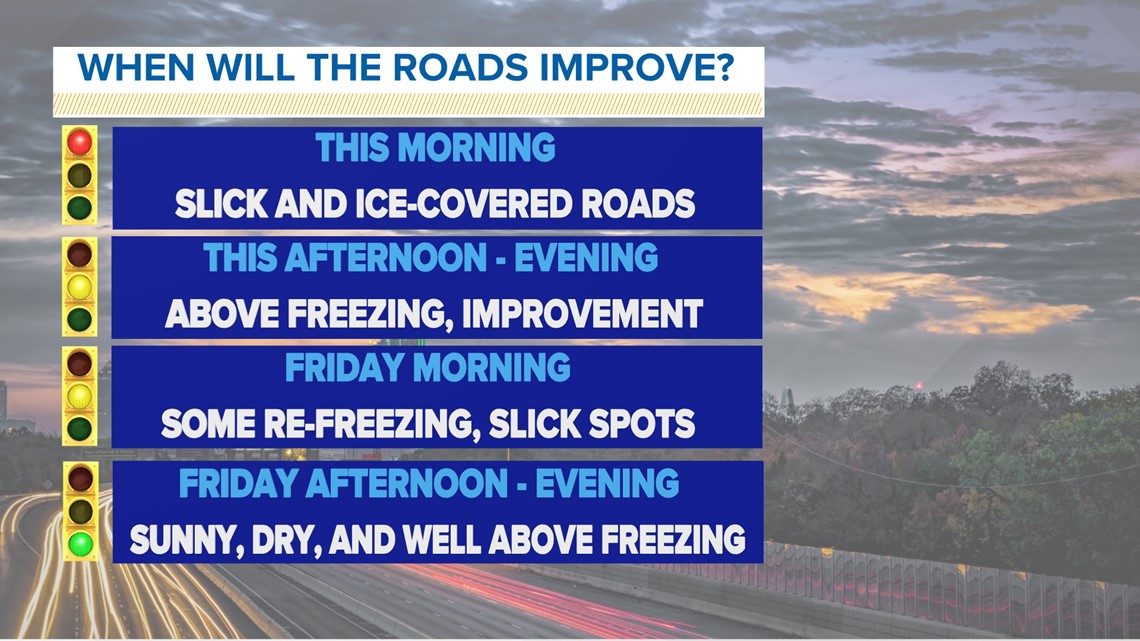 Good news: This weekend will look at feel like a winter storm didn't happen. Highs climb to the 50s and 60s with chilly morning and sunshine.