Here's what we're expecting:
Rest of Saturday
After another round of widespread, soaking rain, those showers are moving out of North Texas.
Lingering light rain and drizzle will continue to be possible in places into the afternoon.

Through the afternoon, clouds will remain and scattered showers are possible from the D-FW area to the north. Rain will not be as widespread and soaking as we saw during the morning hours, but it won't be completely rain-free either.
Rain totals
Since this past Wednesday, several rounds of rain left North Texas with widespread totals of 1-3in. Highest totals were just east of D-FW into eastern North Texas where quite a few places ended up with 3in+.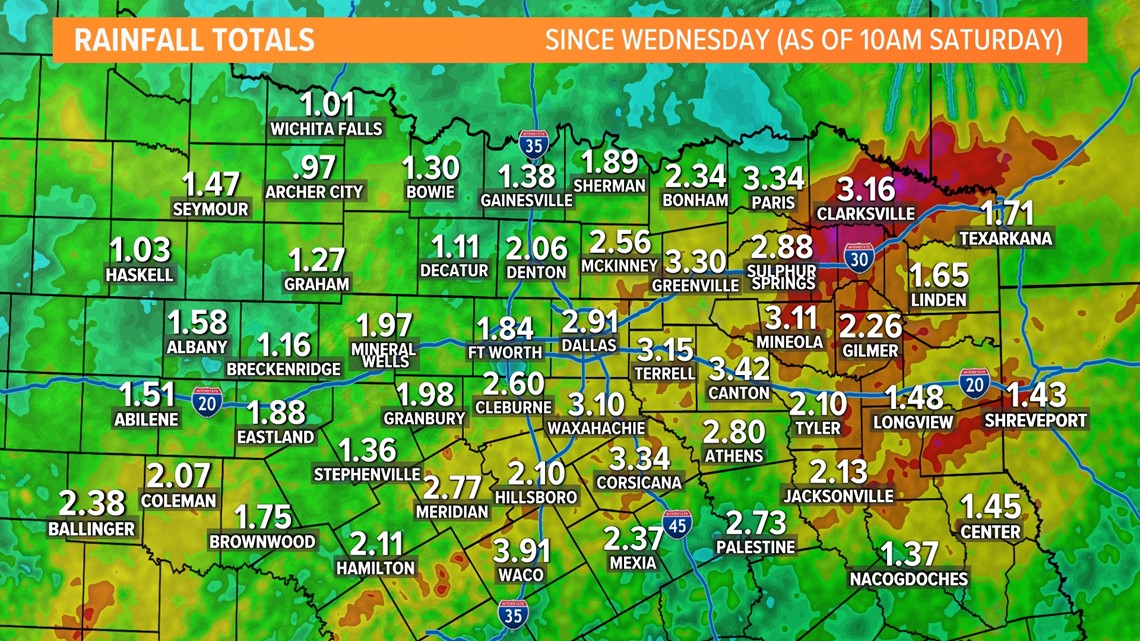 Drought-free conditions actually exist from D-FW to the east, but not very far west and southwest of D-FW "severe" to "extreme" drought remains as all areas west of D-FW are still in a drought.
While this round of rain will likely not erase the drought in those locations, it definitely should help as the western half of North Texas has not been as lucky with recent rain events.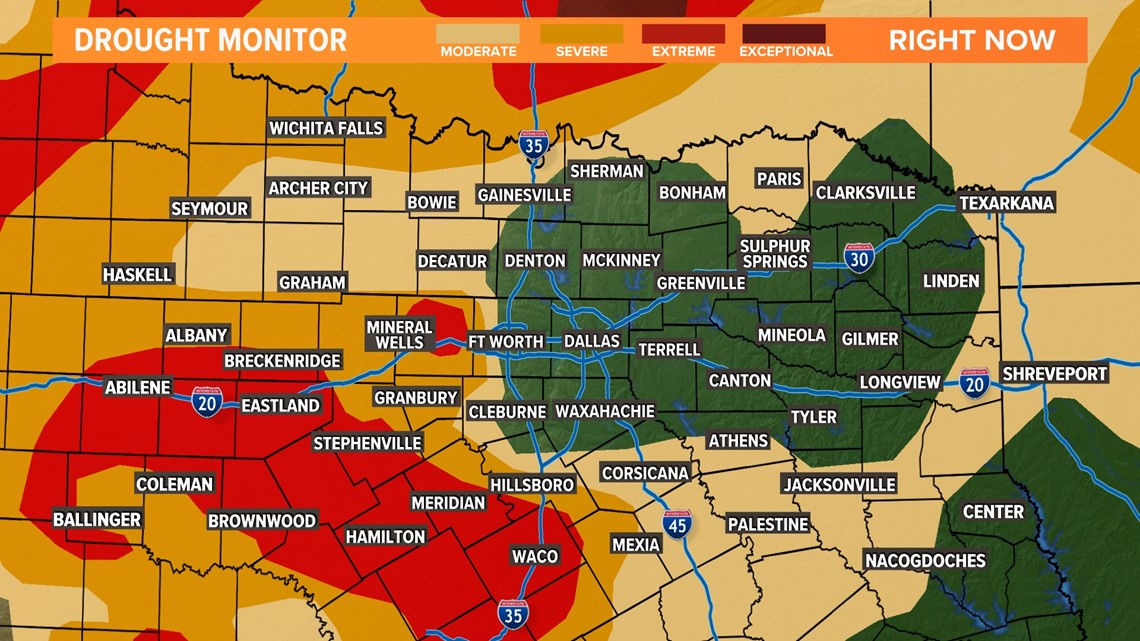 Rest of this weekend
Highs on Saturday will be tricky as western areas will likely only be around 50° with eastern parts of North Texas in the upper 50s to around 60°.
With skies clearing out overnight into Sunday morning, temps to start Sunday will be chilly in the 40s for most. With afternoon sunshine highs will be back closer to normal around 60°.

Weekend Texas Travel Forecast
On Saturday, rain will be most likely from North Texas into East Texas and the eastern part of the Texas Panhandle. The farther south you go the drier it will be.

Sunday will finally be dry all across the state and the weather will not cause any travel problems.