DALLAS — Temps are starting to warm up, but there is still a chance of some black ice and freezing fog Saturday morning.
Here's what you need to know to be best prepared:
Dense fog could cause freezing fog in places Saturday morning, but will end quickly by mid-morning
Temps warm quickly with highs in the 50s by afternoon
Rest of the weekend will be warmer and dry
Black ice and freezing fog
Now that the freezing rain and sleet are done, we have to still be aware of the risk of black ice and freezing fog.
A Dense Fog Advisory has been issued for areas southwest of D-FW until 10 a.m. Saturday.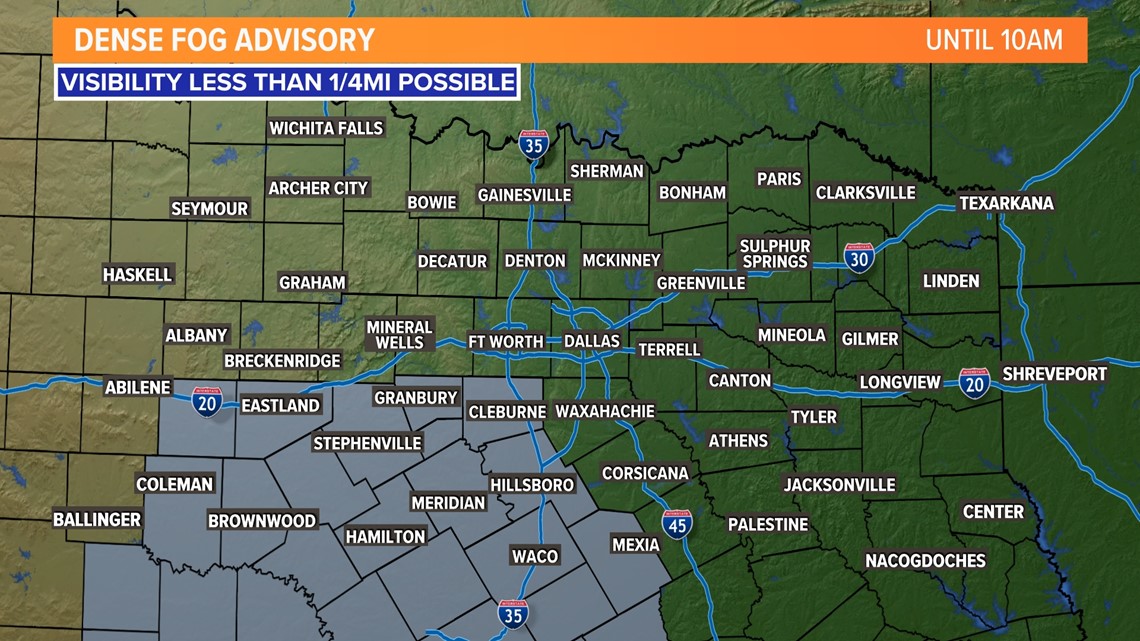 In those areas, reduced visibility will be a concern for travel as well as the chances for some freezing fog where temps are below freezing.
A light glaze of ice could occur on bridges and overpasses where fog is occurring and temps are below freezing.
Use caution while driving if you encounter fog on the morning commute.
Fog will lift and the threat for freezing fog will end by mid-morning.
We've mentioned black ice quite a bit. What is it?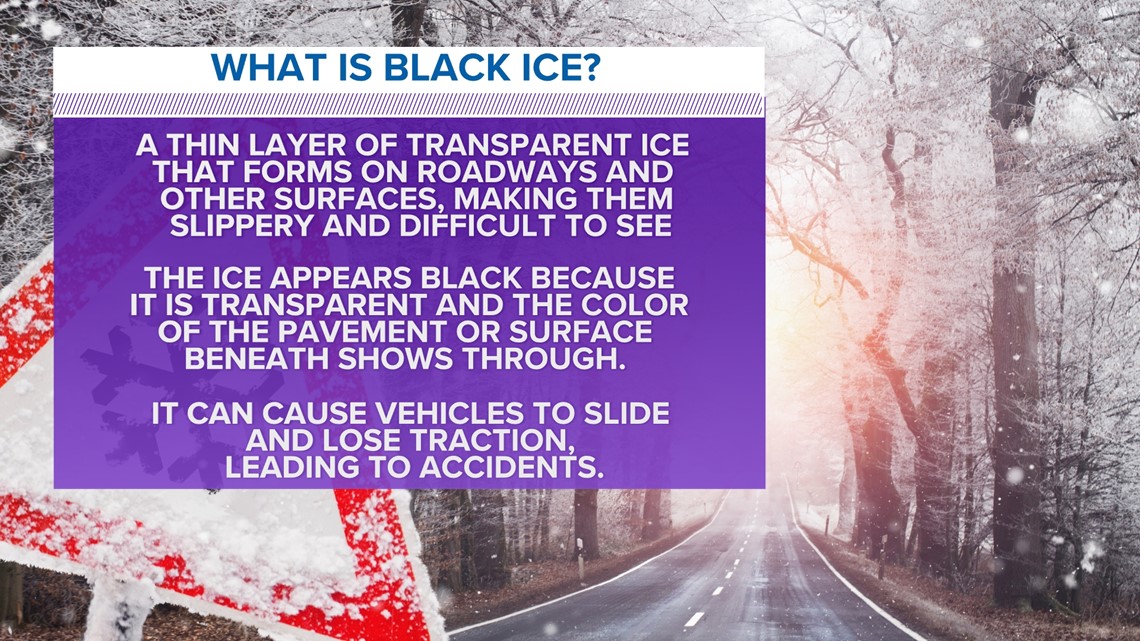 The weekend
I don't even need to say anything... just look! Better days are ahead.