Updated: 10:10 pm Tuesday
Temperatures continue to climb this week into the middle and upper 90s across North Texas.
This is exactly where we should be for late June and early July. The problem will be the amount of moisture in the air over the next few days.
The amount of moisture in the air is measured by the dewpoint temperature. The higher the dewpoint temperature, the more moisture that is in the air.
The more moisture in the air makes the air feel heavier to you, you sweat more and may not have as much energy.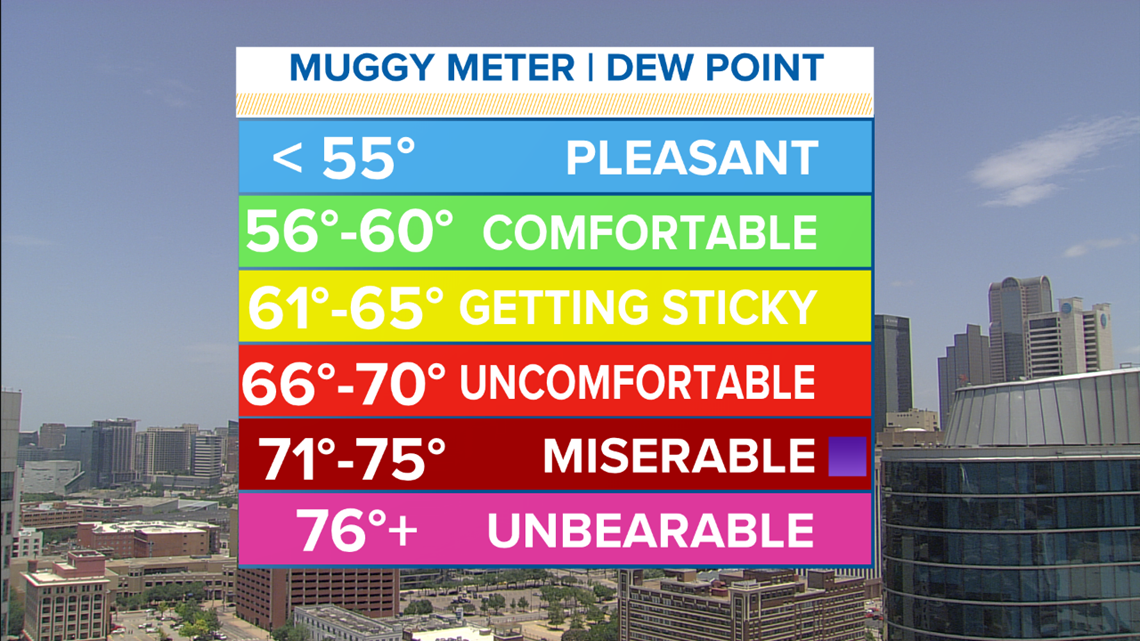 This week our dewpoint temperature will be between 71 to 75 degrees, which makes you feel miserable in the heat. When you combine that with temperatures in the middle to upper 90s, it can make conditions dangerous. A Heat Advisory is in place through 7 p.m. Thursday.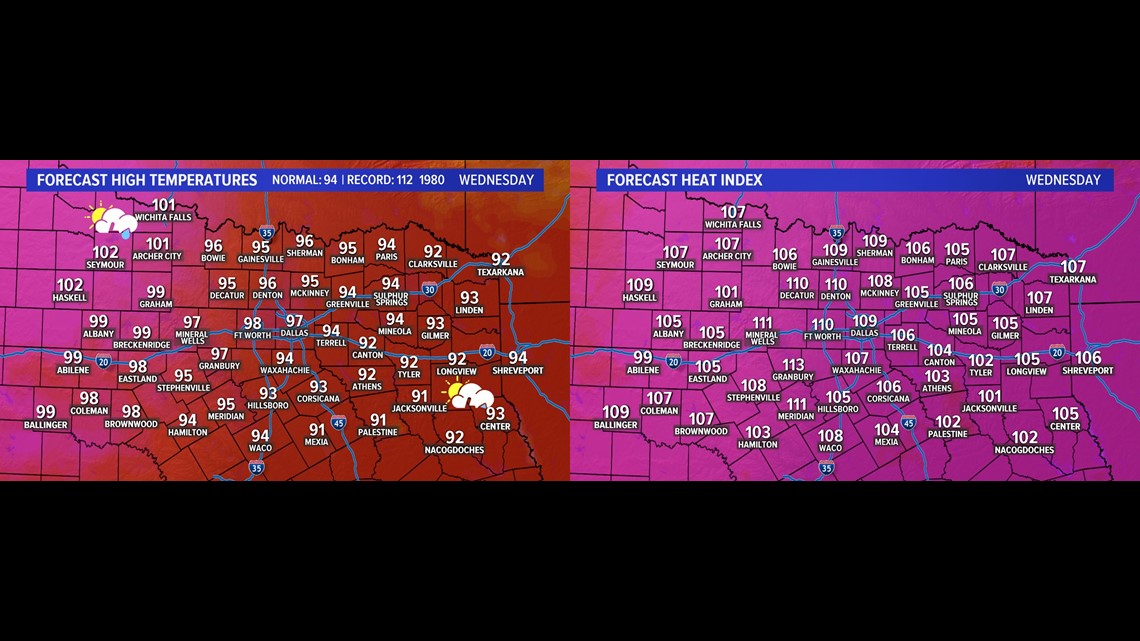 Wednesday and Thursday will be the worst conditions that will increase the risk of heat-related illnesses, especially among the elderly, young children, and persons with heart conditions.
The good news is dewpoints come down into the 60s late in the week and heading into the holiday weekend. It will still be quite hot, but heat index values will drop.
Remember to take care of yourself, your pets, the elderly and check on your neighbors over the next week. You can close the blinds in the house to help keep your house cool. Limit time outside and stay hydrated even into the holiday weekend.

More on WFAA: