Updated at 7:45 p.m. Sunday with the latest forecast.
Well, it's not a victory we wanted or needed, but we hit 100° for the first time this year! The thermometer officially topped off at 100° even at 5:32 p.m. at DFW International Airport. Even though it's been hot, we're still running below normal with how many 100° days we would normally see to this date. We expect it to be even HOTTER tomorrow.
Heat is the main weather topic that will impact North Texans in the coming days.
A heat advisory has been issued through Monday evening, based on projected temperatures and dew points.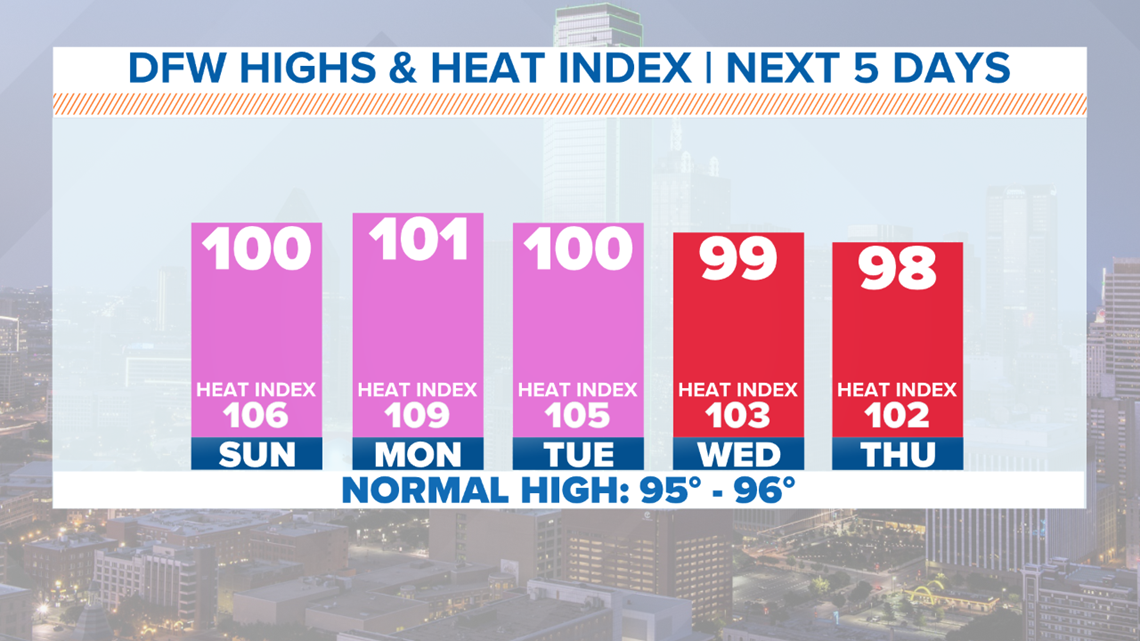 Sunday
Were you awakened by the strong winds overnight?
An outflow boundary from dying thunderstorms along the Red River moved through the Dallas-Fort Worth area early Sunday morning, bringing widespread 50-60+ mph wind gusts.
Actual rain was hard to come by, but some lingering showers are possible mainly for northern North Texas through mid-morning.
Leftover clouds from those showers and storms will slowly clear, becoming mostly sunny skies through the afternoon.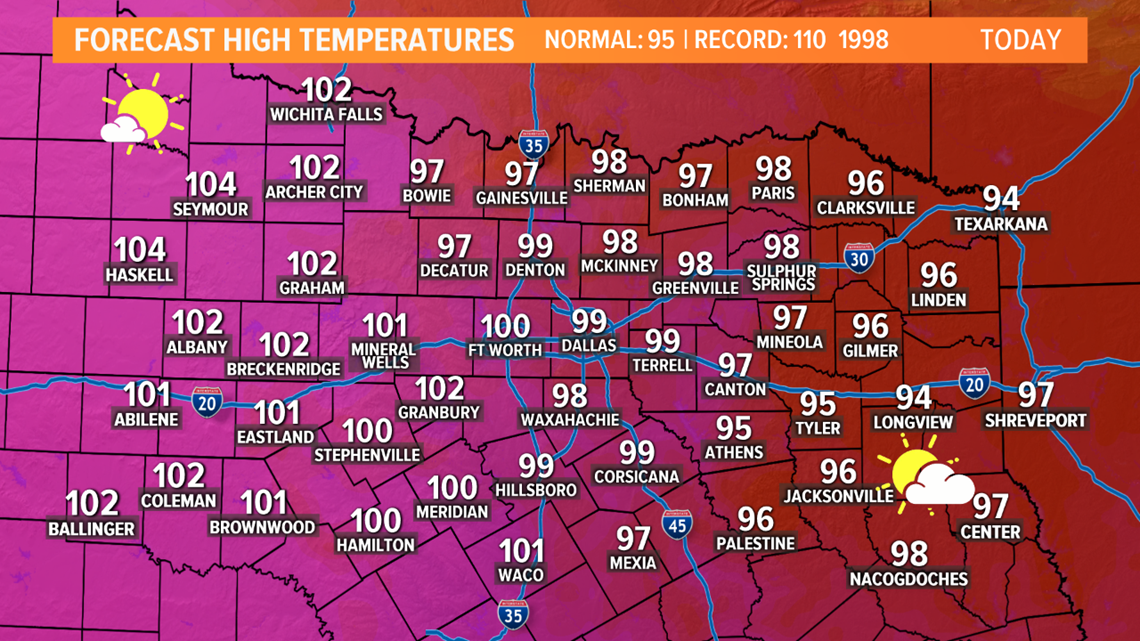 Enough sunshine will still occur to have highs in the mid to upper 90s and low triple digits. Add in the humidity, and it will feel like 105 to 110 degrees across the area Sunday afternoon.
If clouds can linger a little longer Sunday, that will hold down temps, so areas that see more clouds Sunday won't be as hot during the afternoon.
This Week
Temperatures will continue to be in the upper 90s to triple digits.
Though the dew points will be lower, these days could still feel as hot as 105 to 110 degrees.
This type of heat can be extremely dangerous and heat-related illnesses can set in much faster.
Be vigilant working outside early next week. If you see a child or animal in a car on a hot day, try and locate the owner, or call 911!
Stay by the car until help arrives, because in just 10 minutes, the temperature inside your car may be 20 degrees hotter than outside.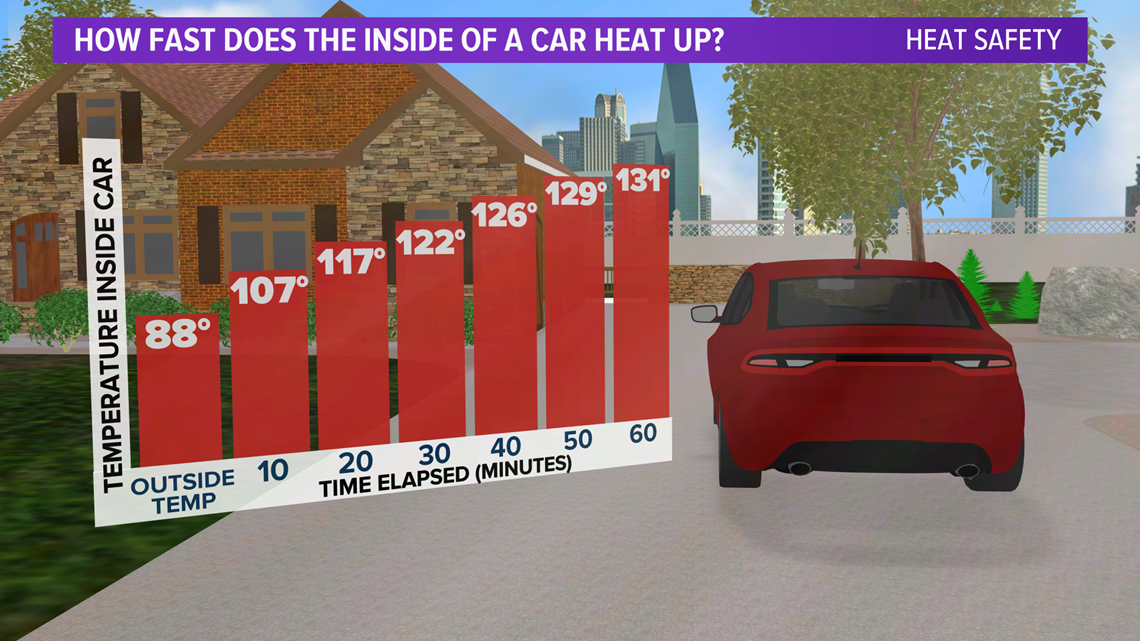 Here are a few reminders for protection during the dangerous heat:

More on WFAA: