DALLAS — Most places will stay dry the rest of Friday, but everyone will see very warm temps and humidity.
Quick Facts
Two rounds of storms Saturday
Temps climb through the weekend
High humidity brings a near triple-digit heat index this weekend
Triple digits next week
Friday
We'll do it all over again on Friday.
A hot and humid day with highs in the mid to upper 90s.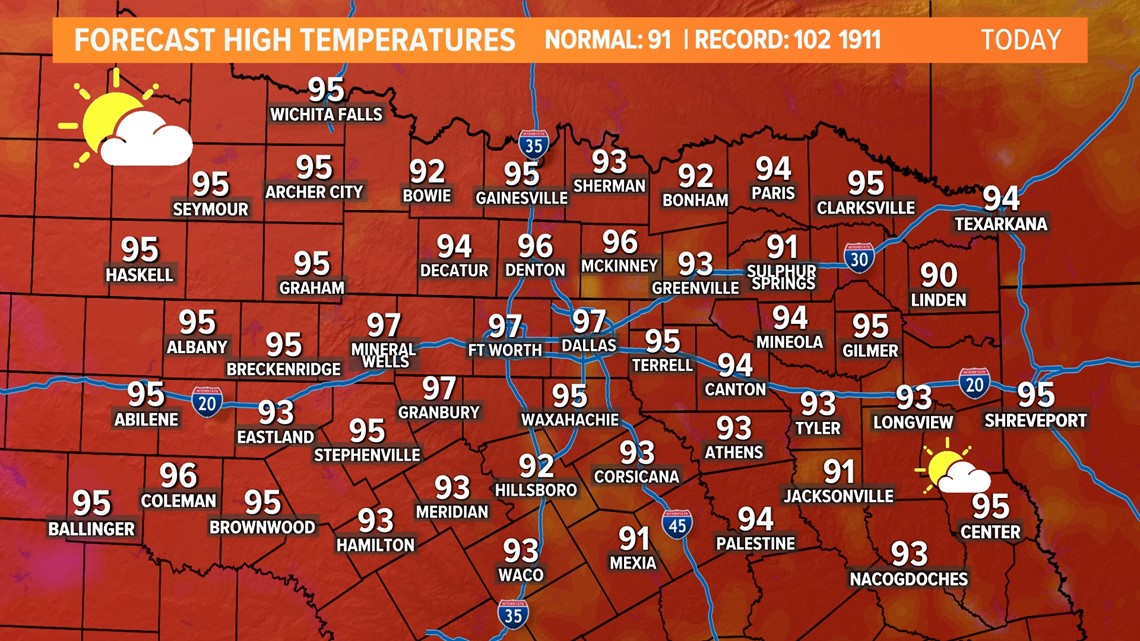 Pop-up showers and storms will be out there during the heat of the day mainly western North Texas.
Storms will be very hit or miss, but if you find yourself underneath one you can expect heavy rain, lightning, gusty winds, and maybe some pea-size hail. A very low-end severe risk is possible south of the metroplex.
Rest of the week through this weekend
T-storm chances look fairly low Friday, but not impossible to have a t-storm here or there.
On Saturday, it does look like there is a potential for some strong storms.
2 rounds: mid-late morning and again in the afternoon.
Saturday storms round 1: Mid to late morning. A complex of storms brings parts of the area strong winds and heavy rain. This complex originates in Oklahoma and moves southeast into North Texas. The highest threat will be for areas north of I-20 and east of DFW. It'll weaken early afternoon.
Saturday storms round 2: Mid to late afternoon. Outflow from morning storms & a dryline interact to bring redevelopment in the afternoon. This increases the threat of damaging winds, large hail, and localized flooding with a low tornado threat. Storms likely start west or northwest of DFW and move southeast.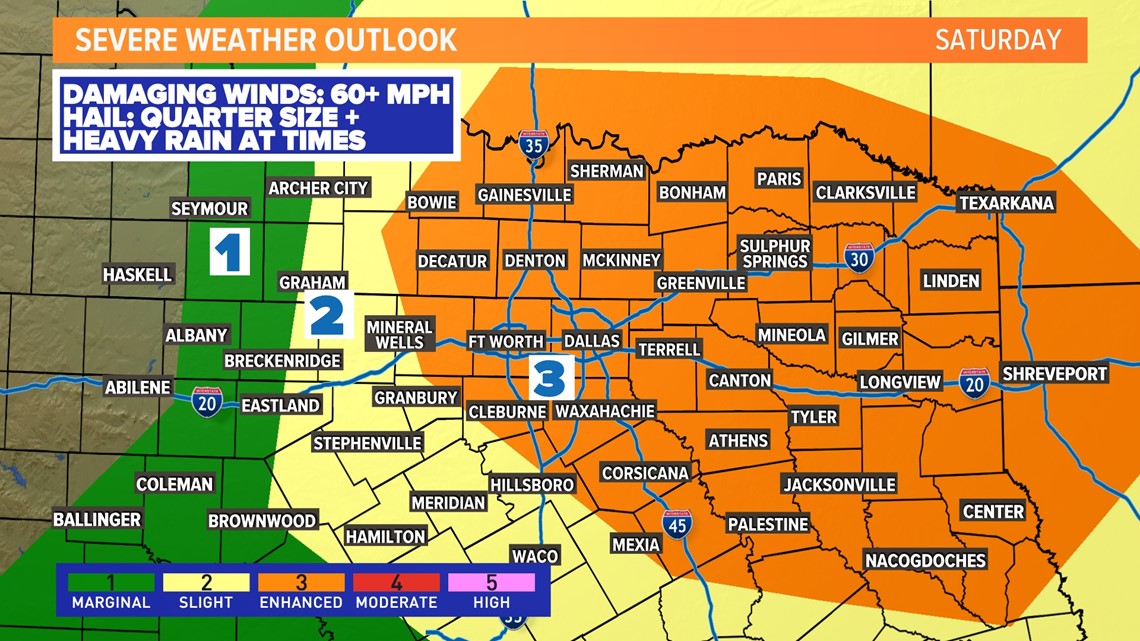 Temps will also climb by a degree or two each day and the weekend looks like it could be even warmer with highs reaching the mid-90s and heat index values around 100°. Welcome to summer! Everyone will be impacted by the heat, but only some will see rain.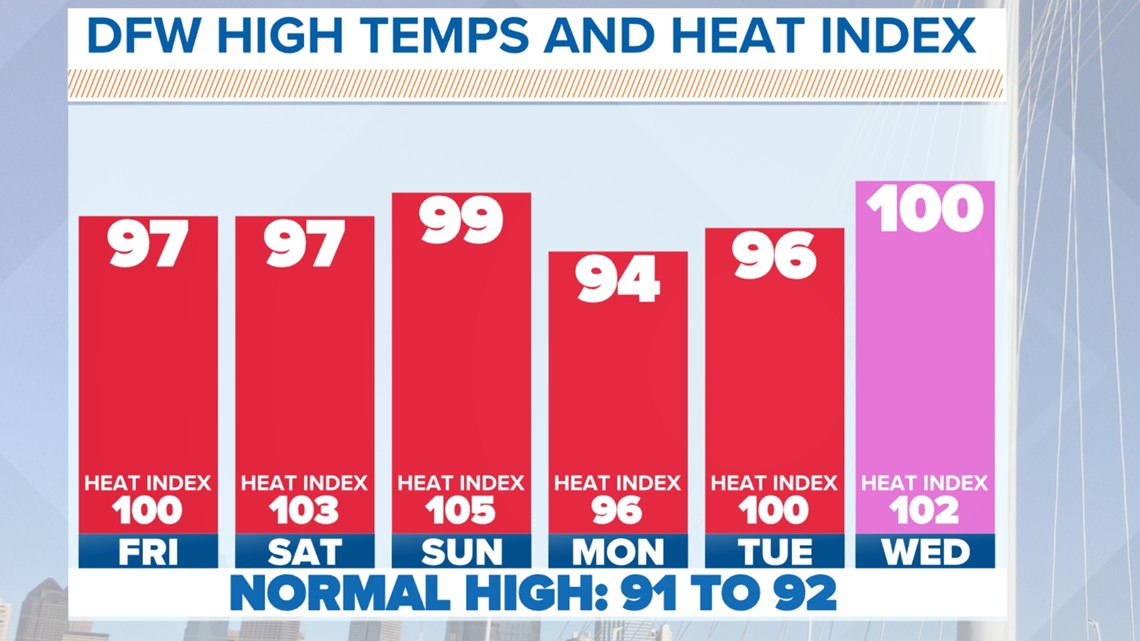 10-Day Forecast
Real summer looks to arrive next week!
Highs climb into the upper 90s by the middle of next week and triple digits look possible as well!