DALLAS — This story will be updated throughout the day as weather conditions change.
The severe weather threat is over for the Dallas-Fort Worth area.
Tornado warnings have expired for Collin, Denton, and Dallas counties as storms move out of the area.
The warnings were issued until 7 p.m.
The heaviest rain and strongest thunderstorms are now pressing into East Texas.

Tornado warnings have also expired for Tarrant, Johnson, Ellis, Henderson, Kaufman, Bosque, Navarro, Erath and Somervell counties.
Storms with up to 60 mph winds were recorded this afternoon, just northwest of the Dallas-Fort Worth area.
Some of the storms started to rotate, but no tornadoes have been confirmed at this time.
Storms started moving around 4 p.m. from the west across the Dallas-Fort Worth area toward the east.
The storm line is expected to be near the Tyler area by 10 p.m.
A cap was in place during the morning and afternoon, but that cap eroded in the evening. This allowed thunderstorms to develop along and ahead of the cold front.
The storms crossed Interstate 35 around 8 pm.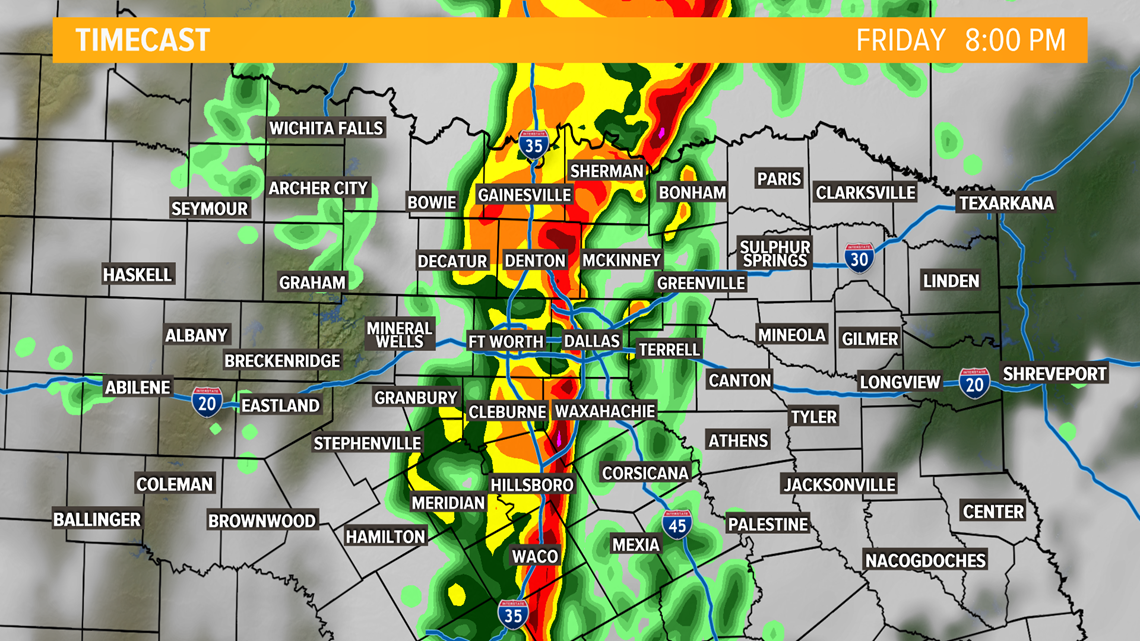 The chance for damaging winds and large hail continues to be possible along the line as it moves into East Texas.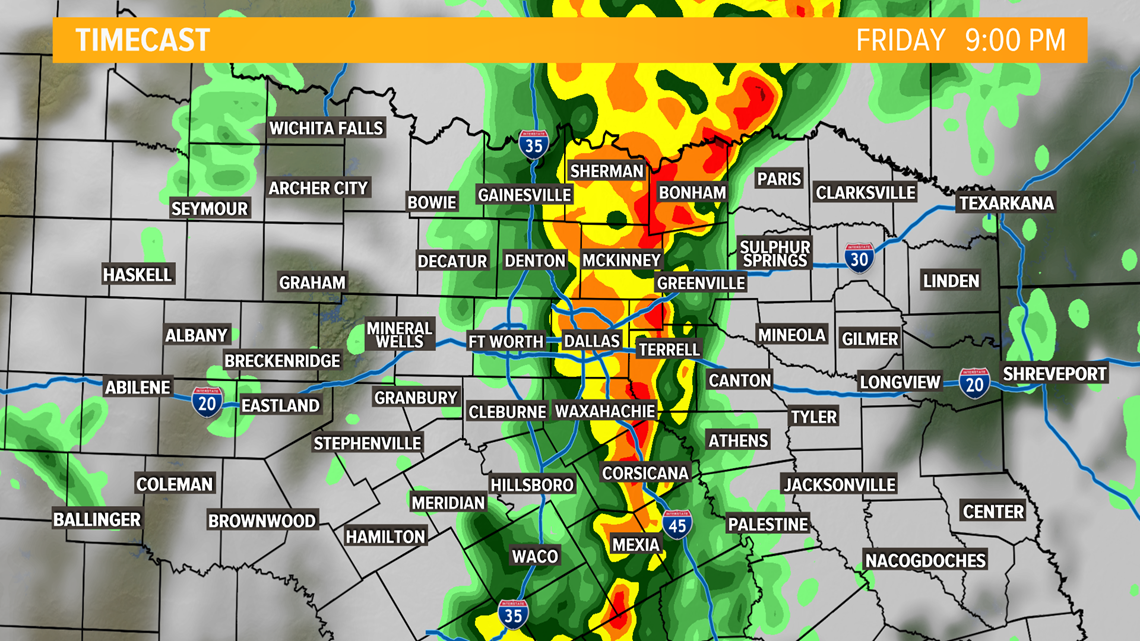 High water occurred in urban areas, especially near construction zones with poor drainage. Also, creeks, streams, and other low line areas were at risk to experience flash flooding.
Remember: Turn around, don't drown!