Early season heat-wave continues for another couple of days
This early early season heat wave North Texas has been enduring will continue at least for another couple of days.
However, good news is on the horizon as a cold front and the return of shower and storm chances arrives by this weekend.
In the meantime, highs will be in mid to upper 90s Thursday and Friday with perhaps some 90s possible again on Saturday.
We have recorded 13 consecutive 90° + degree days this month. May 2022 is officially the warmest May on record to date.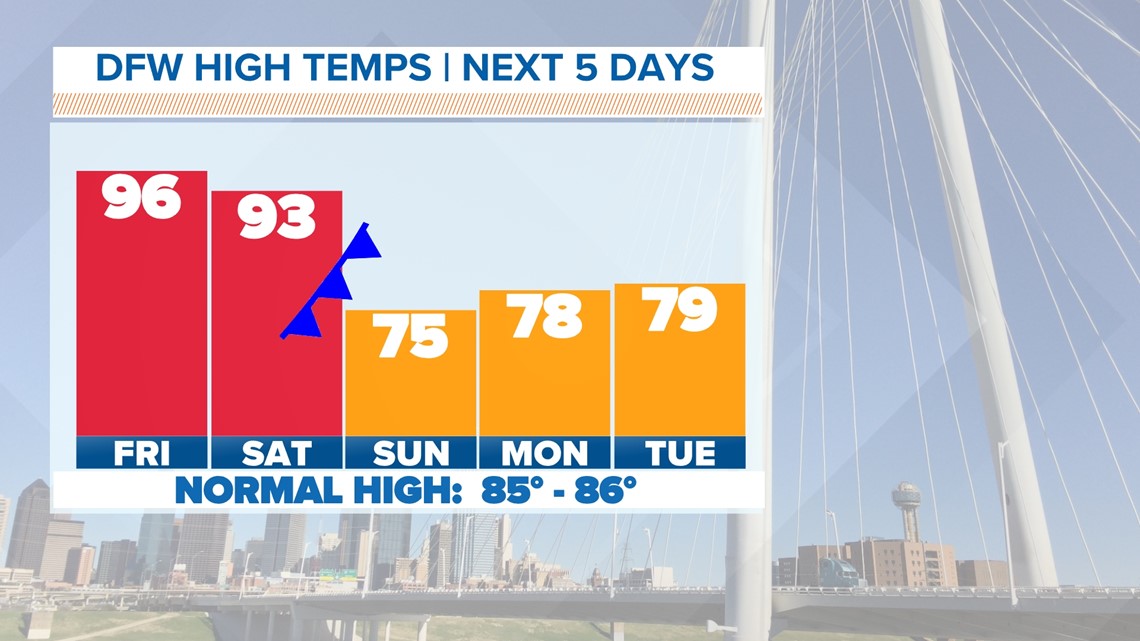 Finally, changes this weekend
It does look like a "cold" front will arrive this weekend bringing back much cooler temps especially by Sunday.
Before the actual front arrives, some scattered t-storms are possible Friday evening into Friday night. Some storms could be severe with large hail and strong winds the main threat. The highest threat for severe weather will be north of I-20 and west of I-35.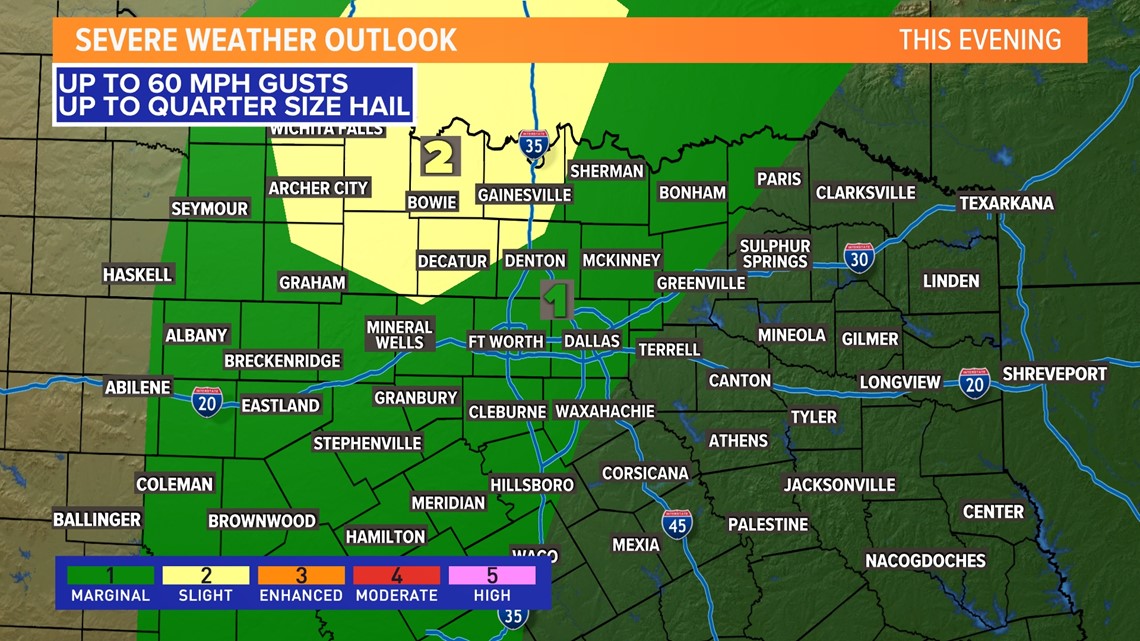 Another round of t-storms may accompany the front as it arrives Saturday. It is looking like coverage will be close to 30% as storms move in after 6pm. A few strong to severe storms are possible. Some showers may linger into Sunday as well.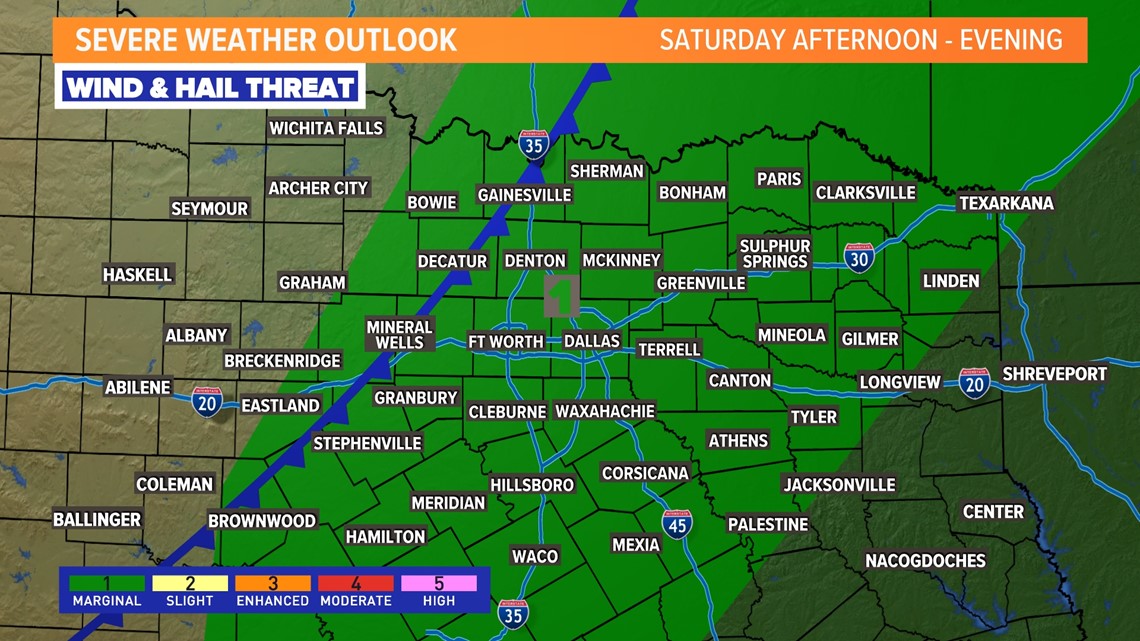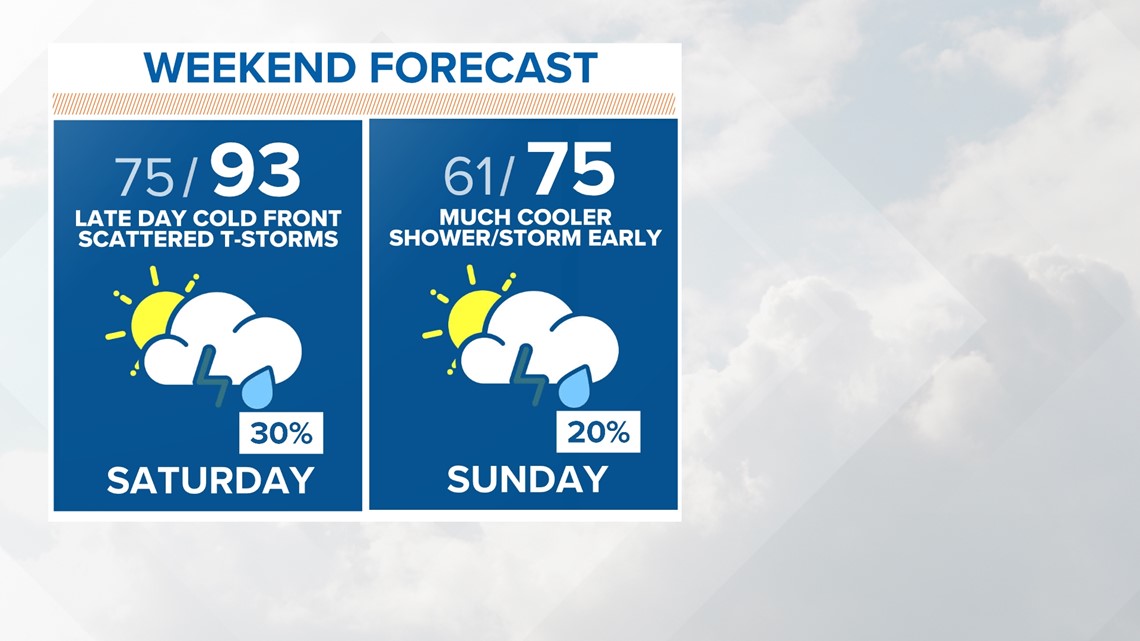 Does this hot May mean we are going to have a repeat of 1980 or 2011?
We've been asked this question a countless number of times. It's a great question. The quick answer is: no. 99.9% of the time there is never a correlation between one month's weather and the following season.
So, we took a look back at the summers of 1980 and 2011 to see what those Mays were like. Neither may was remarkable with heat.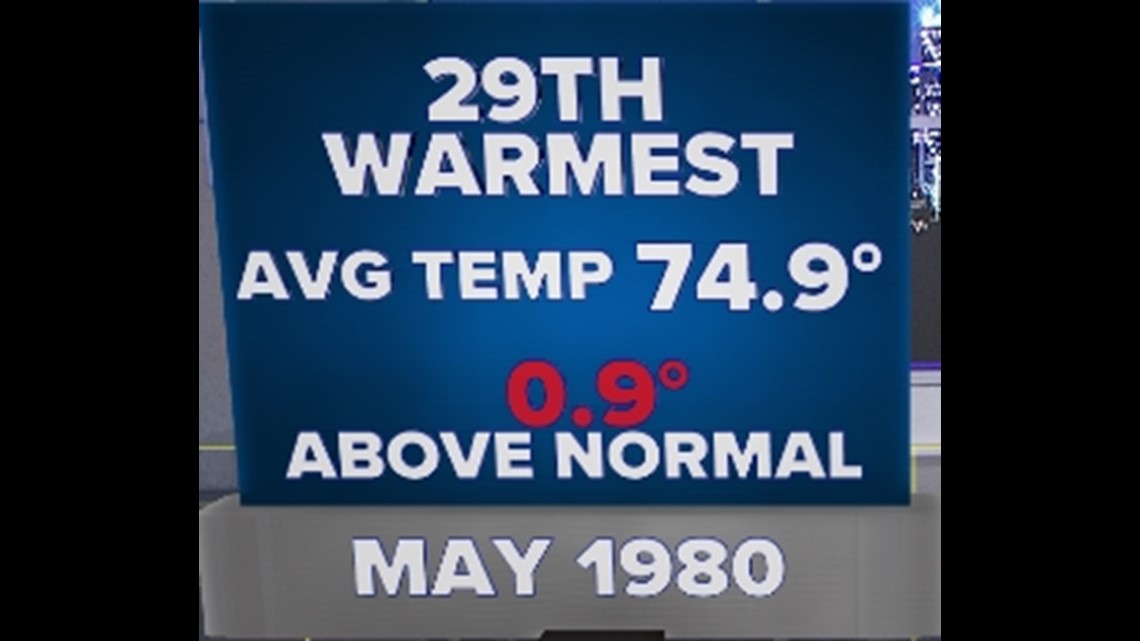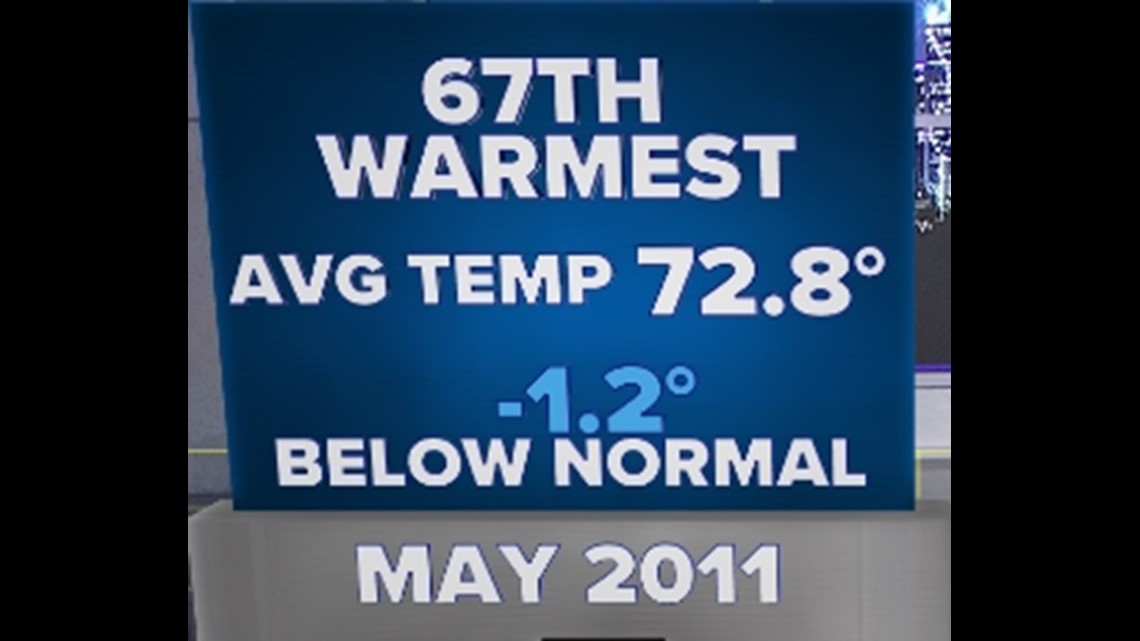 We also looked at the top five warmest Mays on record to see what the following summers looked like. It's all over the place. In fact, the top two warmest Mays on record were followed by pretty normal summers.
So, don't go panicking just yet about a "summer from hell." There really is not a strong correlation between a warm May and a brutal summer.