Temperatures fell again overnight with all of North Texas well below freezing Wednesday morning.
It was in the 20s again Wednesday morning, but thankfully winds will not be nearly as strong. This means while a wind chill is possible, it should not be in the single digits.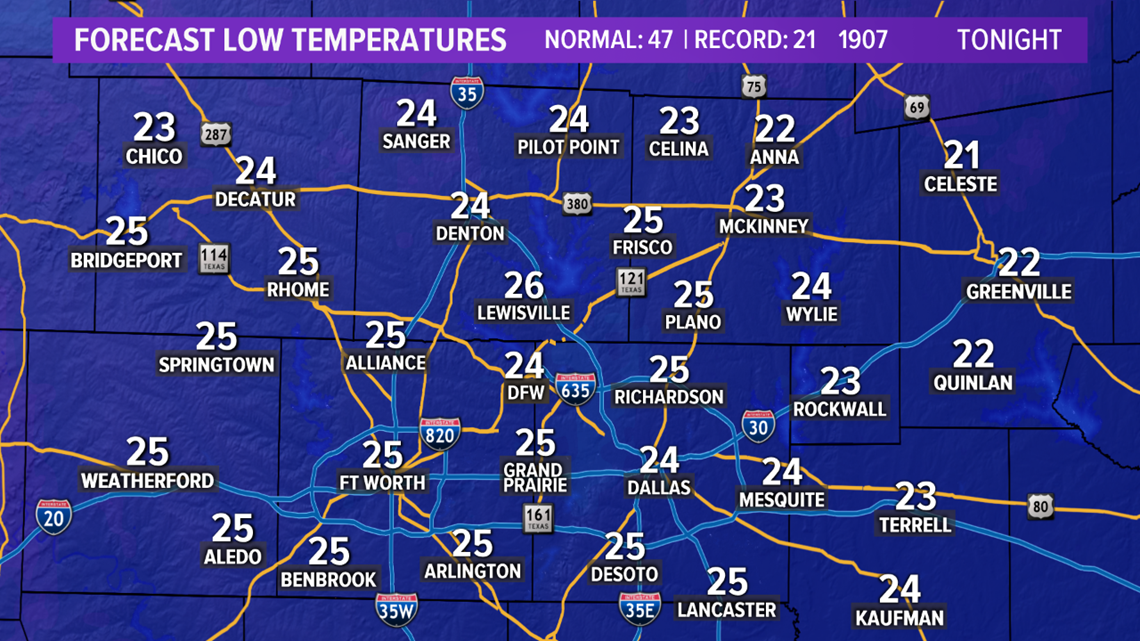 With another hard freeze expected, make sure to protect outdoor plumbing, remember the pets and those without heat, protect your sensitive vegetation, and turn off your sprinklers!
After yet another morning well below freezing, Wednesday afternoon will be a little warmer. Still plenty cool, but warmer. Highs will climb into the low 50s by the afternoon. This is still around 10-15° below normal for this time of the year, but thankfully not as cold as the last couple of days!
More on WFAA: