DALLAS — The heat is on across North Texas, and it will not let up through the weekend.
We are nowhere near record-setting heat, but the heat can still be dangerous if you are not careful! So, make sure you are still practicing heat safety when outdoors for a long period of time. Keep an eye on your neighbors, pets and babies!
The heat and humidity accentuate health issues from pollution, so there is an Air Quality Alert also called an "Ozone Action Day" for the Dallas-Fort Worth area.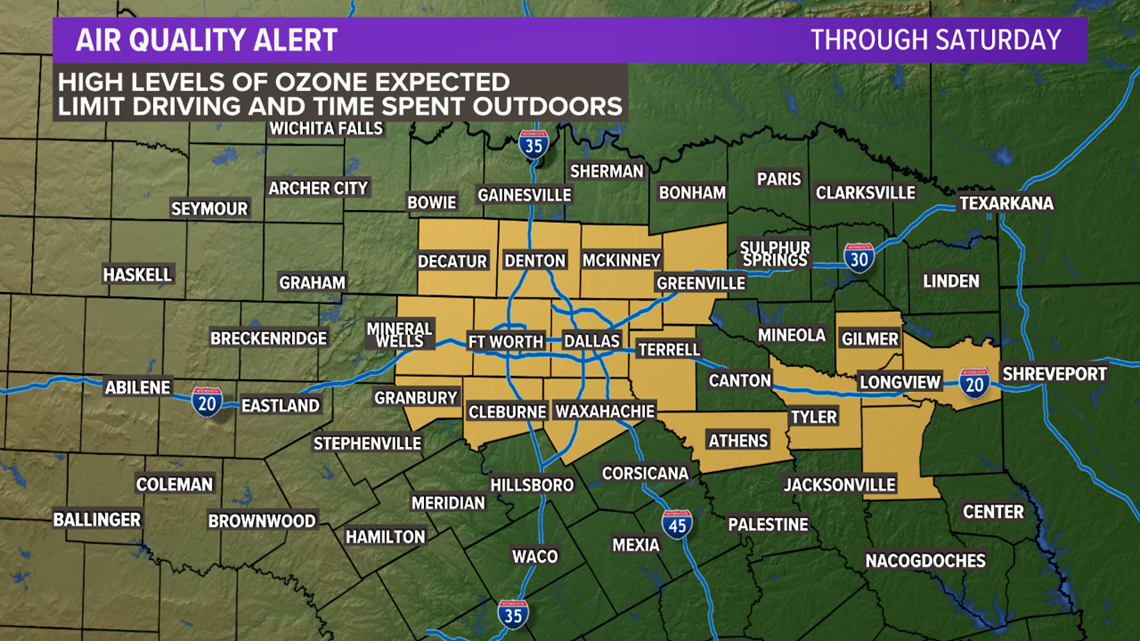 How can you help?
Share a ride to work
Walk to your intended location
Ride a bicycle
Take your lunch to work
Avoid drive-thru lanes
Keep your vehicle properly tuned
Will there be any relief?
But we'll have to wait until next Monday into Tuesday.
A summertime cold front will move into North Texas on Monday bringing a chance for showers and storms starting Monday afternoon into Monday evening.
Monday will still be warm with highs in the 90s, but after that front moves through highs will only be in the 80s by Tuesday!
The chance for showers and storms will continue into Monday night before ending from north to south Tuesday morning.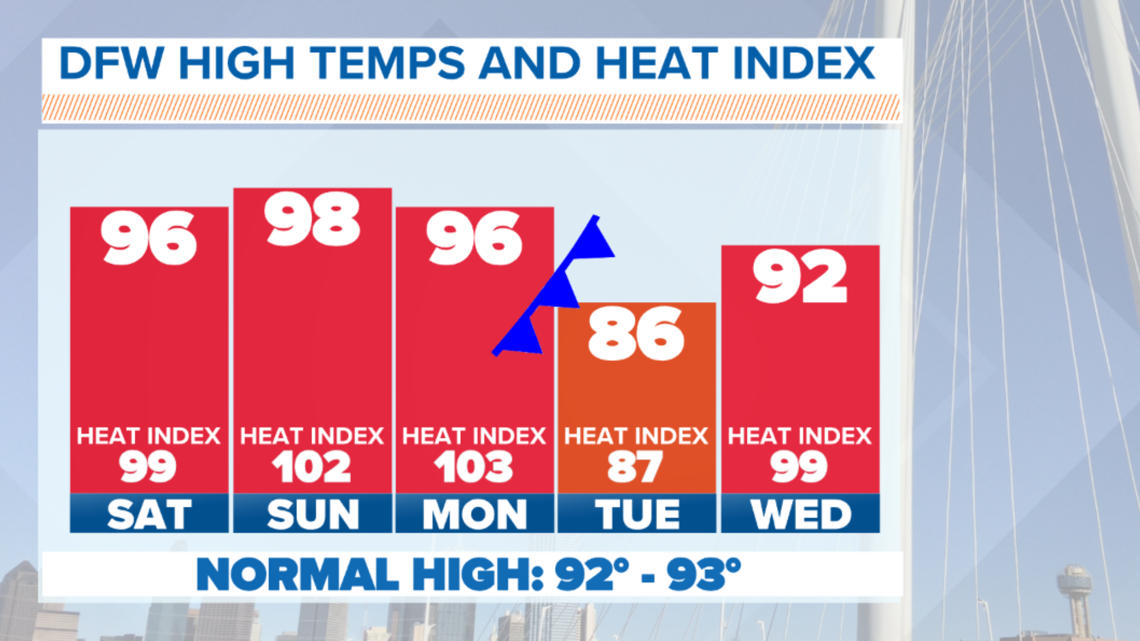 Enjoy the brief cool-down because it will not last long! We'll be back in the 90s as soon as Wednesday.
This weekend
Temps will continue to stay above normal through the weekend. Highs will be in the upper 90s. Humidity will be out there but will not be the worst ever, especially Saturday.
On Sunday the humidity may increase a bit, which will cause afternoon heat index values to climb above 100°.
Any outdoor plans this weekend will be just fine except have a way to stay cool and stay hydrated!