DALLAS — The weekend wedding in Atlanta was lovely.
Charis Walls was supposed to leave Georgia at 2 p.m. on Sunday, but just as she was heading for the airport, she checked her flight status.
"I didn't get a text, notification, or anything," she said. "We got no reasoning. No nothing."
Luckily, friends who went to the same wedding were staying an extra night.
She shared their hotel room and made it home to Dallas Monday evening, about 26 hours later than planned.
"Thankfully my work was understanding," she said.
"I'm just happy to be home," she said. "I had a good time. But when you're ready to come home, you're ready to come home."
Erendira and Jarred Yeneza had the opposite problem.
They got home to Dallas on time Monday, but their flight to California on Saturday was canceled.
And they missed a wedding because of it.
"Unfortunately, we weren't able to go, but we tried," Erindira said.

Walls and the Yenezas were among the tens of thousands of Southwest Airlines customers whose flights were canceled or delayed this weekend.
Now the Yenezas are wondering if they need to rethink a November trip to celebrate their 10th anniversary, because it will fall so close to the holiday travel season.
"Book the seat, go see grandma and get out of the house," said Michael Boyd, an airline industry trend forecaster with The Boyd Group.
While airline staffing shortages could linger into the holiday season, he thinks travelers should book flights but be prepared for anything.
"We're dealing with humans flying. They make a mess of things flying over the holidays. Assume it's going to be no worse than it is in a normal time," he said.
WFAA learned Monday that Southwest Airlines now plans to adjust its November and December flight schedules.
Boyd said Southwest's operational model of flying planes from city to city instead of out of a few major hubs leaves it vulnerable.
When a hiccup happens, like thunderstorms in a particular region of the country, planes and crews can end up displaced and the impact can last for days.
"Pilots have run out of time in Omaha rather than being in Orlando where they need to be," Boyd explained.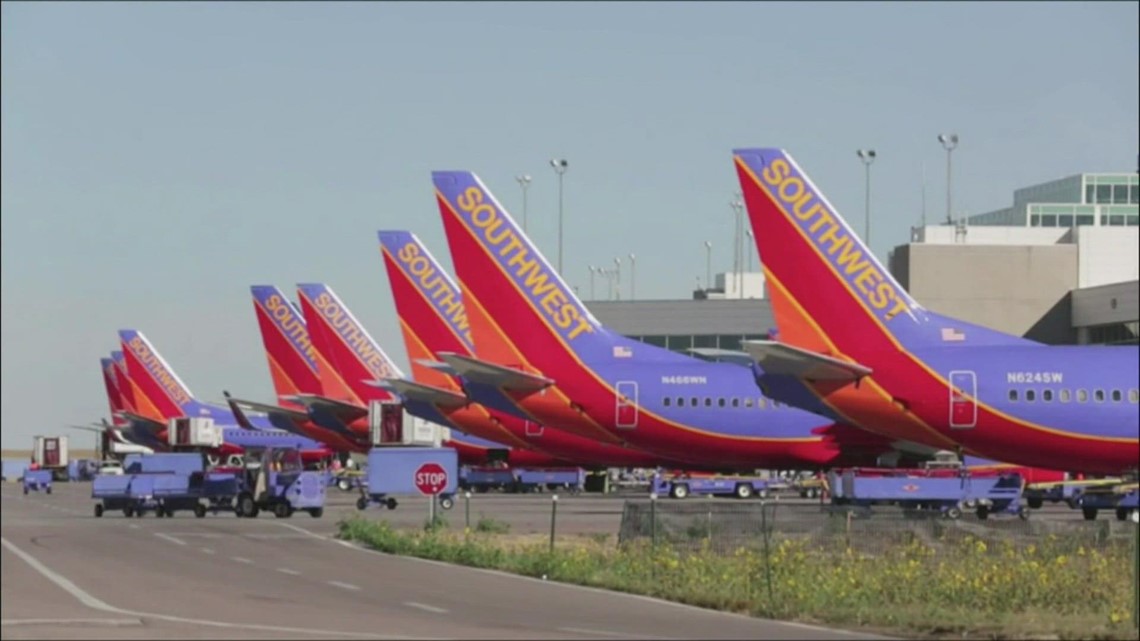 Boyd said all airlines remain understaffed after shedding thousands of workers when demand for flights fell to historic lows in spring and summer of 2020, as the COVID-19 pandemic emerged.
The shortage of workers means there is little to no backup staff available when a crew has maxed out its flying time.
Southwest apologized to customers on Monday and reiterated the delays and cancelations were not due to an employee sick-out.
Speculation on social media and in some news outlets was that the cancellations had been caused by employees calling in sick to protest a COVID-19 vaccine mandate announced Friday.
"I just want Southwest to get it together," said Walls.
She said she will likely forgive Southwest for the messy weekend of flying.
Customer John Gravenkemper said it remains his favorite airline, even after a day of delays trying to make a business trip from Dallas to St. Louis.
"These guys always get me home," he said of Southwest.
"Let's just get through it. Hopefully we'll get back to normal in a couple years. It's not getting better right now. I can tell you that, it's not getting better."