FORT WORTH, Texas — At the Fort Worth Zoo, a little lab is tucked away just feet away from the reptile and amphibians exhibits.
It's where Allison Julien spends hours each day facilitating in vitro fertilization (IVF) reproduction in toads.
"People are surprised," Julien told WFAA of her work.
She gets a lot of questions. The first, usually, is why do toads need IVF to reproduce?
"One of the main reasons is that we can keep the animals that are in the wild, in the wild," explained Julien.
It's important to understand IVF isn't being done on just any toad. These are Houston Toads, which are endangered.
By taking their sperm, but leaving the toad in the wild, the population continues to grow and the zoo breeds more.
Females, Julien said, lay a ton of eggs.
"They lay pretty quickly, and they lay a lot of eggs. So, these Houston Toads will lay between 4,000 and 15,000 eggs."
The second question, Julien said, is usually how? How does she do it?
"It's a lot less scandalous than people think," Julien laughed.
Male toads, she explained, release sperm in their urine, and urinate when they're frightened.
"And so, what we do is we will maybe bark at the toad to get them to urinate," she laughed.
Julien then freezes the sperm and later mixes it in a petri dish with female toads' eggs.
They grow fast once fertilized.
And, eventually, hatch as tadpoles, then grow into tiny, tiny toadlets.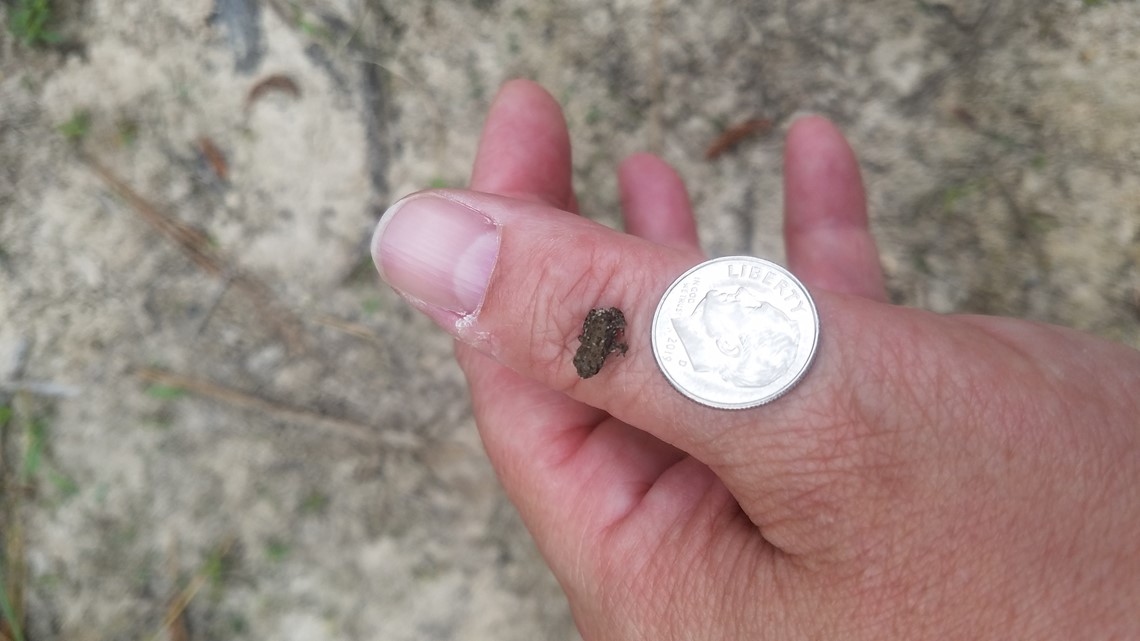 The zoo releases eggs back into the wild regularly, to keep the Houston Toad alive, and Julien said, to keep our food chain and pest control healthy.
The Fort Worth Zoo says it's the only zoo doing the IVF treatments on the Houston Toad.