DALLAS – At age 4, Bryleigh is quite comfortable around a camera. That's why her mom, Danica Patterson, posts so many shots of her on Facebook.
"All my family is in different states, so this is the only way they can see her," Patterson said. "I thought my profile was set to 'private,' but I didn't know posts can be public."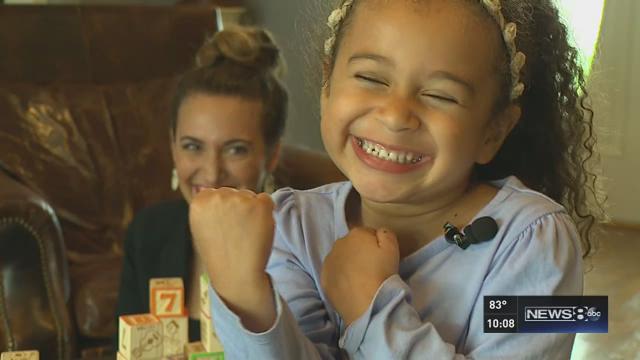 But on Monday, one of her Facebook friends noticed Bryleigh's picture on a New York man's profile, and sent Patterson several screengrabs.
"She said there was a whole bunch, but she sent me five of them," Patterson said.
A young man named Ramon Figueroa captioned one shot of Bryleigh with: "Y'all can't say ma daughter not ma twin."
On another one, he wrote: "This is how she looks in the morning." He went on to say "she said daddy stop [taking pictures]."
Patterson said she's never heard of Figueroa.
"There's something wrong," she said. "Whether he was using them for attention from females; whether he was using them for sick reasons; I don't know. Either way there's something wrong."
Patterson said Figueroa blocked her when she messaged him.
She said more than 40 of her friends also reported the stolen images to Facebook.
"When you report something, there's no spot to write a message of why you're reporting it. You just click a button that says these are my photos and submit... that's all you can do," Patterson said.
Facebook first told her that Figueroa's profile doesn't violate its Community Standards clause.
But the social media giant told News 8 something else: "This type of content violates our standards. Once a parent or guardian reports it to us, we work quickly to remove it."
By Wednesday night, Bryleigh's pictures appeared to be gone from Figueroa's page... but his profile was still up.
"I'm definitely going to be taking my profile down if this isn't handled," said Patterson, 23.
Figueroa did not immediately respond to a Facebook message from News 8 and no phone number or email was listed on his profile page.