DALLAS — The star power at the American Airlines Center shined bright for Game 4.
Not only did the Stars avoid being swept by the Golden Knights, there were some notable names in attendance to see the show. Wrestling legend Ric Flair and arguably the most-feared boxer of all-time Mike Tyson made an appearance alongside Max Domi's father in a suite at the AAC.
There were no shortage of woos or haymaker punches (theoretically speaking) in Dallas on Thursday night. "The Nature Boy" and "The Baddest Man on the Planet" donned their green Stars sweaters as the team fought tooth and nail to grind out a 3-2 overtime win.
Stars mascot Victor E Green got into the spirit, too, with his own Mike Tyson face tattoo and boxing attire.
Former Dallas Cowboys quarterback Tony Romo was also in attendance, as he sat not in a suite, but along the glass.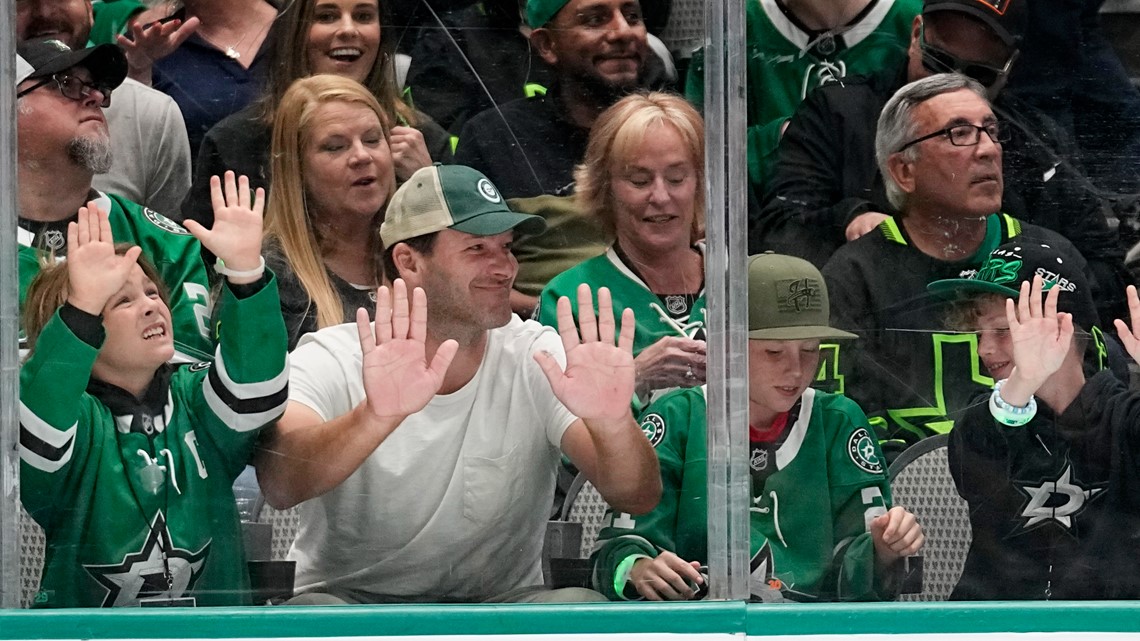 Game 5 of the Western Conference Final is set for Saturday, May 27. The game will air at 7 p.m. on WFAA.
More Dallas Stars coverage: