DALLAS — Rookies selected in the NFL Draft had their dreams come true, but those who were present during Day 1 got the opportunity to have a photoshoot in front of AI-generated backgrounds of the teams/cities they got drafted too.
The reaction to these AI-generated images had some draftees floored!
"What happens when AI designed art for every team's city," the NFL twitter page prompted in a video.
The Cowboys' AI-generated image features a hallway with the Dallas "star" highlighting the ceiling, encapsulated with different shades of blue. Dallas Cowboys first round pick Mazi Smith was not present at the NFL Draft in Kansas City and did not take the photo in front of the background.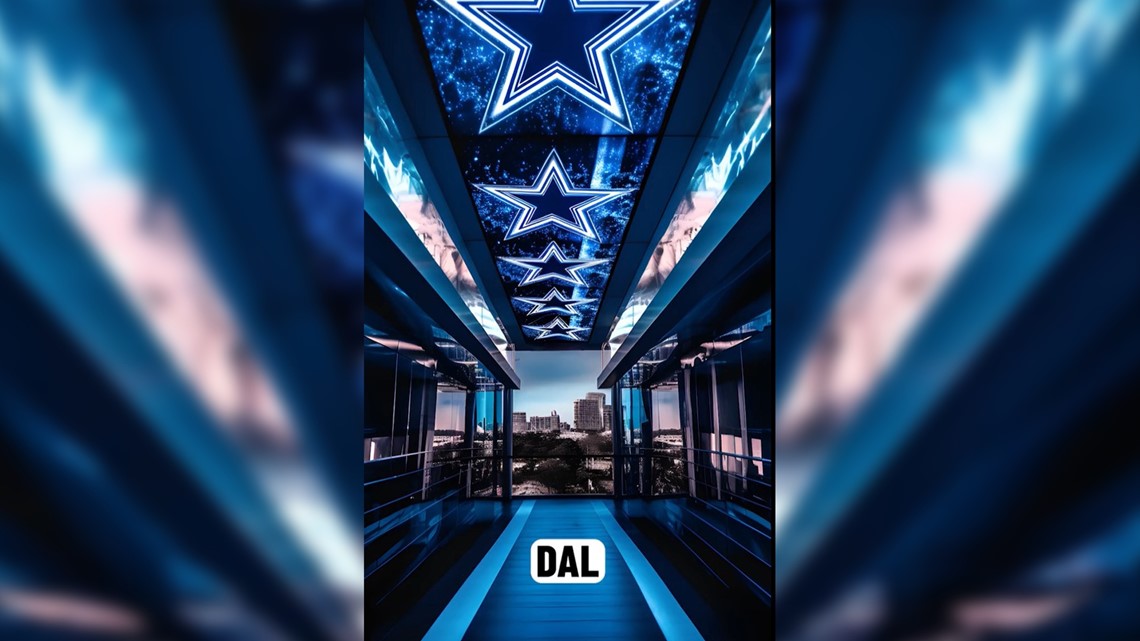 NFL Network is expected to carry the schedule release, as it has in years past.