CLEVELAND — After a flat fourth quarter in the 2019 regular-season opener led to a 30-point loss to the Tennessee Titans on Sunday, September 8, the Cleveland Browns responded in a big way, and under the Monday Night Football spotlight in the shadows of New York City no less.
The Browns got a 19-yard touchdown rush from running back Nick Chubb in the second quarter, an 89-yard touchdown reception from wide receiver Odell Beckham Jr. late in the third period and three Austin Seibert field goals in the first half on the way to a 23-3 victory over the New York Jets at MetLife Stadium in East Rutherford, New Jersey earlier this week.
However, despite the win, the Browns are looking for more as an offense.
"I know we are not where we want to be, but the good thing is we have more games, more opportunities and more practices to come together and prove ourselves," wide receiver Odell Beckham Jr. said after Wednesday's practice.
"Just like anything else, it is really not where you start; it is where you finish. We did not get off to the best start. We managed the game and got out of there with a win. We just need to improve this week facing a very, very, very good team coming in Sunday night."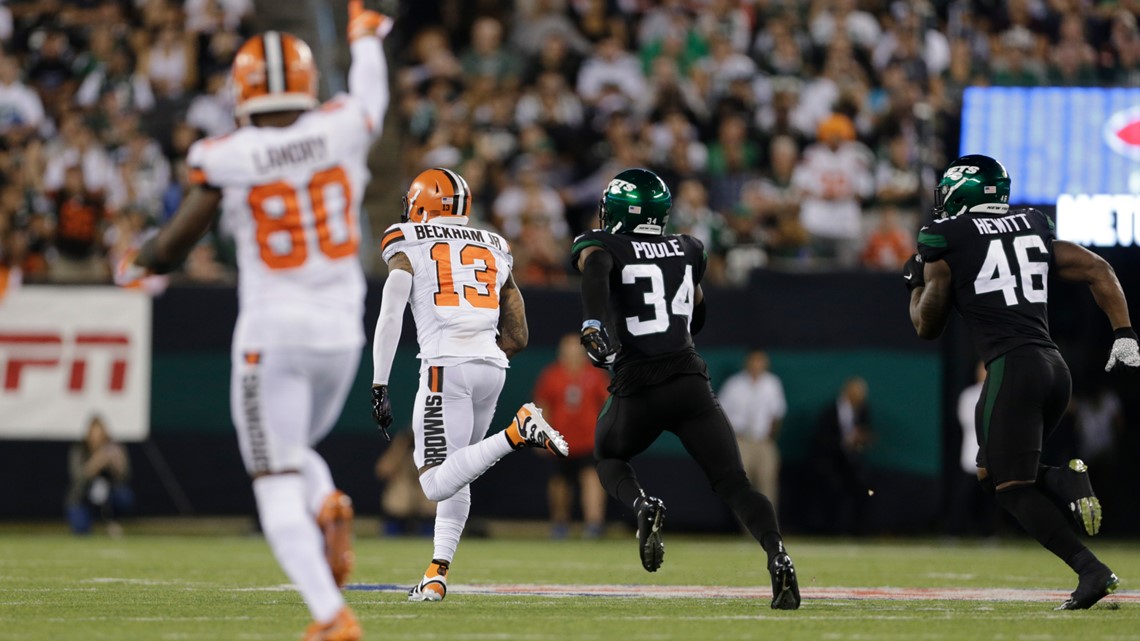 Quarterback Baker Mayfield completed 19 of his 35 attempts for 325 yards and the one touchdown with one interception, and six of those passes went to Beckham Jr., who had himself quite the return to MetLife Stadium.
The former New York Giants Pro Bowl receiver turned his six receptions into 161 yards, more than half of which, 89, came on his first touchdown catch as a Brown.
Four other players, Chubb, running back D'Ernest Johnson and wide receivers Jarvis Landry and Damion Ratley, caught multiple passes from Mayfield in the win over the Jets.
Beckham Jr. knows there has to be more production, especially with this week's game against the Los Angeles Rams from FirstEnergy Stadium in Cleveland in front of a national television audience on Sunday Night Football.
"They are a great team, a great defense," Beckham Jr. said. "There is a reason that they were in the Super Bowl last year. We have to go out and do what we do. We have to go out and play our game, find the matchups where we can and just find a way to win."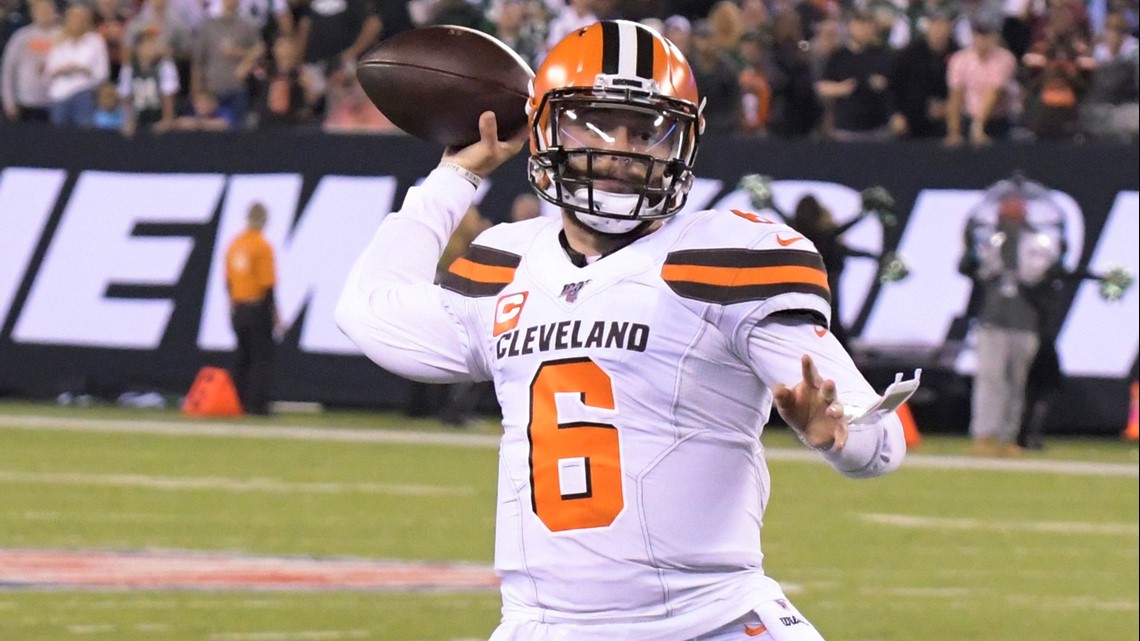 The Rams have a potent offense, led by quarterback Jared Goff and running back Todd Gurley II, and their defense is just as strong, particularly up front with pass rushing tackle Aaron Donald setting the tone for an aggressive attack.
"They are a very good team, but when you beat a team, you prove more to yourself not from the validation of that team, but what we all did together, collectively as a group," Beckham Jr. said. "Yes, going against a team like this and seeing where you measure up, we are going to be tested in each and every category and each and every position this week. We are up for the matchup and excited about this game.
"We have to have a sense of urgency anyways. I do not know if one team is going to make you feel anymore need to be better than what we need to, if that makes sense. I know that we just need to be better each and every phase -- special teams, offense, defense everything. We just have to play better and play with more intensity and make more plays just all around."