DALLAS — March Madness has descended on downtown Dallas as Iowa, South Carolina, LSU and Virginia Tech fight for the NCAA Division I national championship.
The American Airlines Center will host the NCAA Women's Final Four, as well as the Division II and III championship games. Parking and traffic in the downtown area will be more crowded than usual, so we've got you covered on how to plan your commute around town.
DART/Dallas Streetcar
Ride share and taxi
Dallas has many taxi and rideshare services available. You can take a cab from the airport or catch an Uber wherever you'd like to go!
Heading to AAC for games? Here's downtown parking information
Over 5,000 parking spaces are available for American Airlines Center guests. The majority of these parking spaces are located within two blocks of American Airlines Center. In addition, there are over 3,000 parking spaces to the South and East of American Airlines Center within easy walking distance.
*Note: Fans arriving via I-35E are recommended exit on Continental Ave to access parking lots and avoid traffic.*
Here is a map of additional parking options throughout Dallas: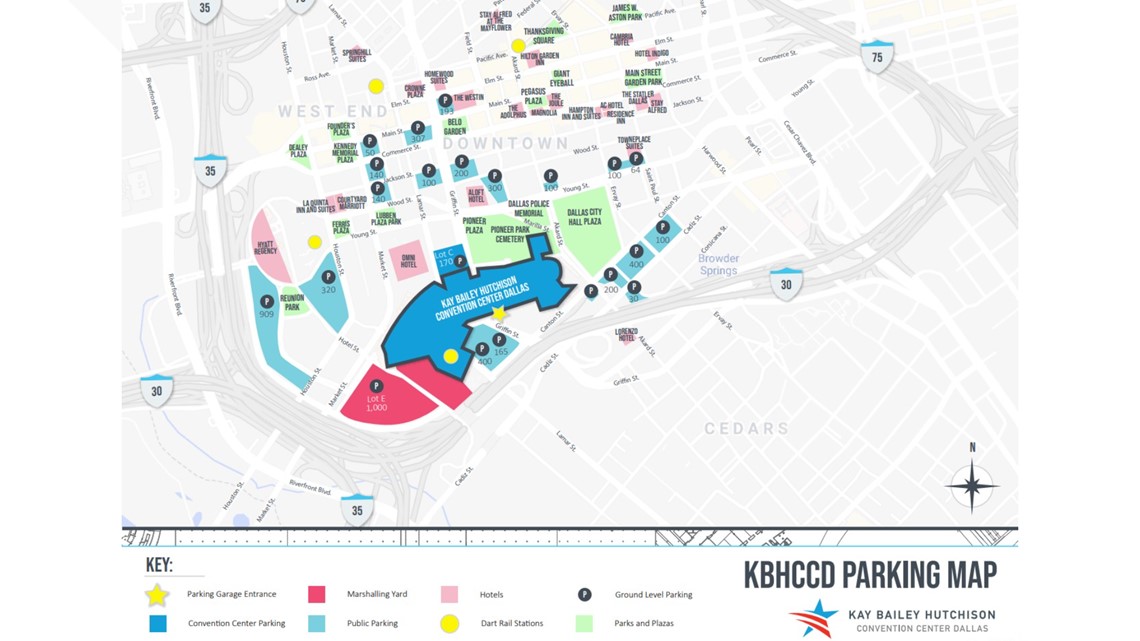 Final Four weekend guide
Here is an official events map for the Women's Final Four: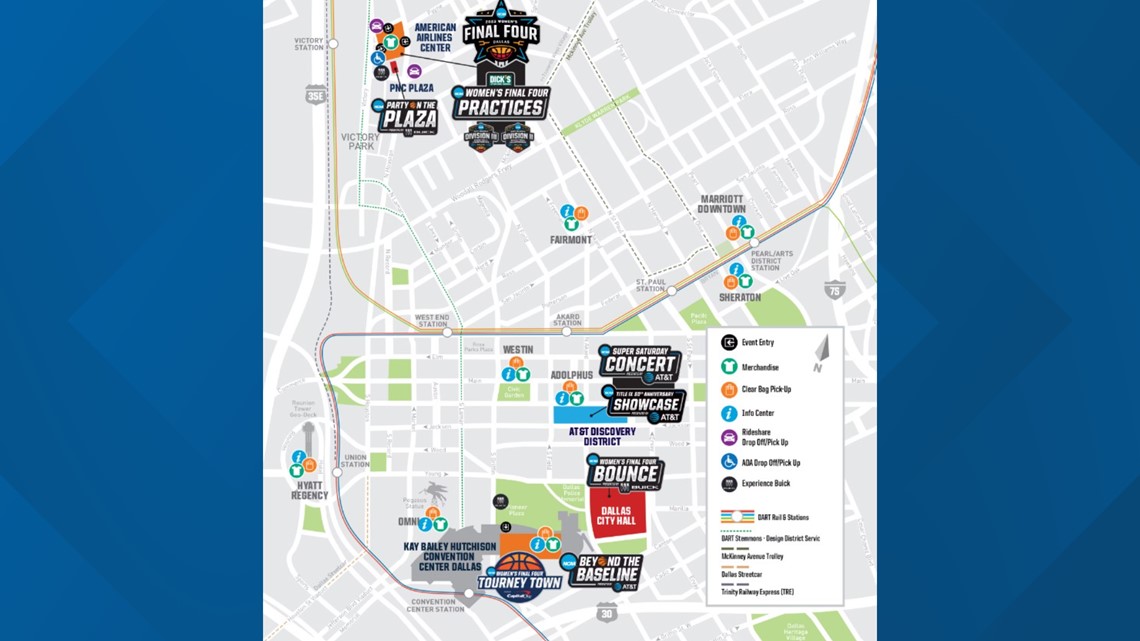 More March Madness coverage: