Miguel Gonzalez' first inning was something out of an episode of Mr. Bean.

The right-handed starter, attempting to help the Rangers snap a five-game losing streak, started the bottom of the first inning by showing up for work, spilling an entire mug of coffee onto his pants, then–as he hot-footed away from the spill–falling down a stairwell, breaking all the pencils in his hand, then removing his coffee-stained pants and cutting them into tiny strips with which he could tie the halves of the broken pencils together, only to realize that he was in the wrong building and was the new star of the avant-garde performing arts school.

Or at least, that's how I saw it.

Gonzalez threw 11 balls and just 6 strikes to the first three batters he faced, and yet, after he walked leadoff hitter Mike Trout, Trout was caught stealing. After he walked the next hitter, Justin Upton, Albert Pujols fouled off a 3-2 pitch that was a foot outside, then hit a 102mph bullet right at third baseman Drew Robinson, who had all the time in the world to lob the ball over to first base and complete the double play.

By the time Gonzalez' day was finished, he had navigated through five innings of one-run baseball, walking five and striking out two, but allowing just two hits. Much like Rowan Atkinson's quirky British sitcom character, that's a strange bit of brilliance that not everyone can pull off, but today, it worked.

Meanwhile, the offense and bullpen finally pulled out of their recent nosedive. Before Gonzalez even took the mound, he had a 2-0 lead, thanks to a 2-run double off the left-centerfield wall by Adrian Beltre. That's how you know it was hit a long ways: Adrian Beltre, operating on a left hamstring made of half string cheese and half cheese grater, made it all the way to second base.

In the third inning, Joey Gallo hit his first home run since September 1st, and maybe he was just saving up to see how big he could make one home run, because when it finally landed, it did so about 70% of the way up the batter's eye in center field. Statcast took its sweet time telling us how far it went, but when they did, it was worth the wait: 490 feet.

Then the bullpen went to work. In the sixth inning, Yohander Mendez required just eight pitches to retire the side. In the seventh, Keone Kela struck out two in a 1-2-3 inning. In the eighth, Matt Bush allowed a home run to Mike Trout (that's just a double in human years) and a single to Albert Pujols on a play that almost made Elvis Andrus immortal: diving to his right to catch the ball, he bounced up and heaved the ball towards first base, all in one motion.

It's no secret that Albert Pujols runs like a downtrodden sloth through a puddle of glue, but even so, to make that play close was shocking. And anyway, the safe call didn't matter much. Jake Diekman came on and required just two pitches to get Kole Calhoun to ground into a double play.

Diekman returned for the ninth, walking the leadoff hitter before inducing another double play. Then, with two outs left, all that stood between Diekman and the save was an all-too-familiar foe. But just two pitches later, Cron's at-bat–and the Angels' afternoon–ended in defeat.

Texas now takes an off-day and travels to Seattle before taking on the Mariners for three games.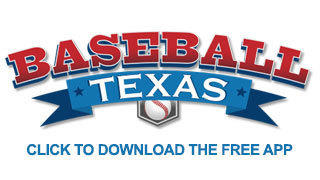 Tags: