HOUSTON - The kind Astros fan who gave his World Series replica ring to a little girl after she lost hers has been found.
His name is Brent Partin and, luckily, his friend saw Tuesday's story about him on KHOU 11 News and identified him.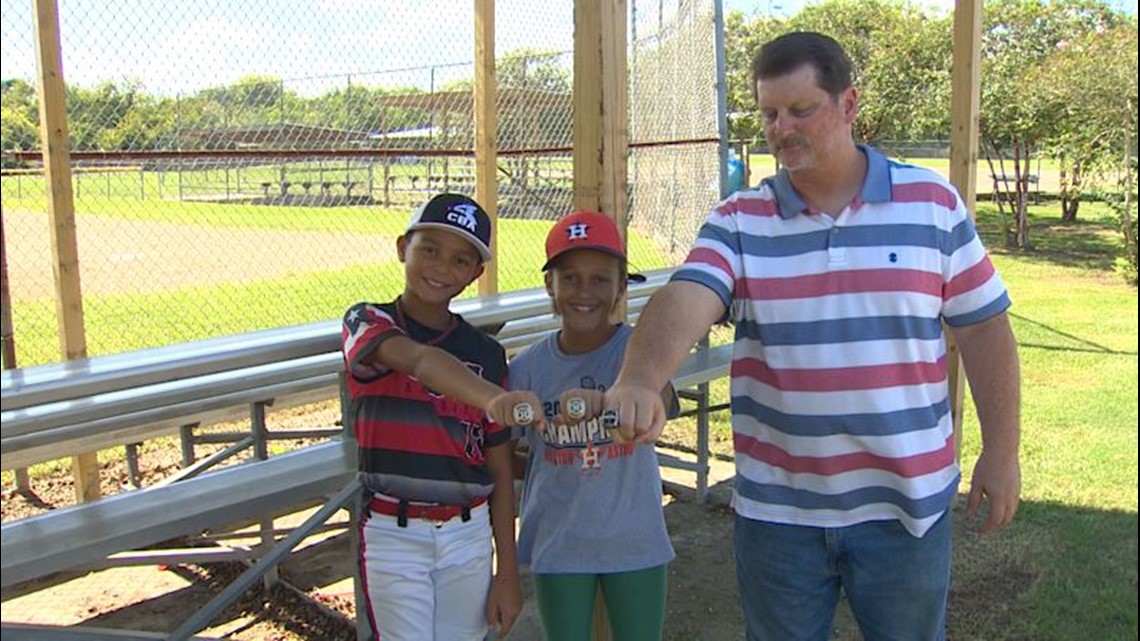 The little girl and kind stranger were reunited on Wednesday and, come to find out, the reason he gave Cali Austin, 11, his ring warrants a story of its own.
"Thank you," Cali said when she met Partin, followed by a big hug.
"You're mighty welcome," Partin said. "I'm glad I could make your day."
On Monday night, Partin was sitting behind Cali, her brother Cash and their family, when he realized she had dropped the ring over the railing of section 311, all the way down to the club level below.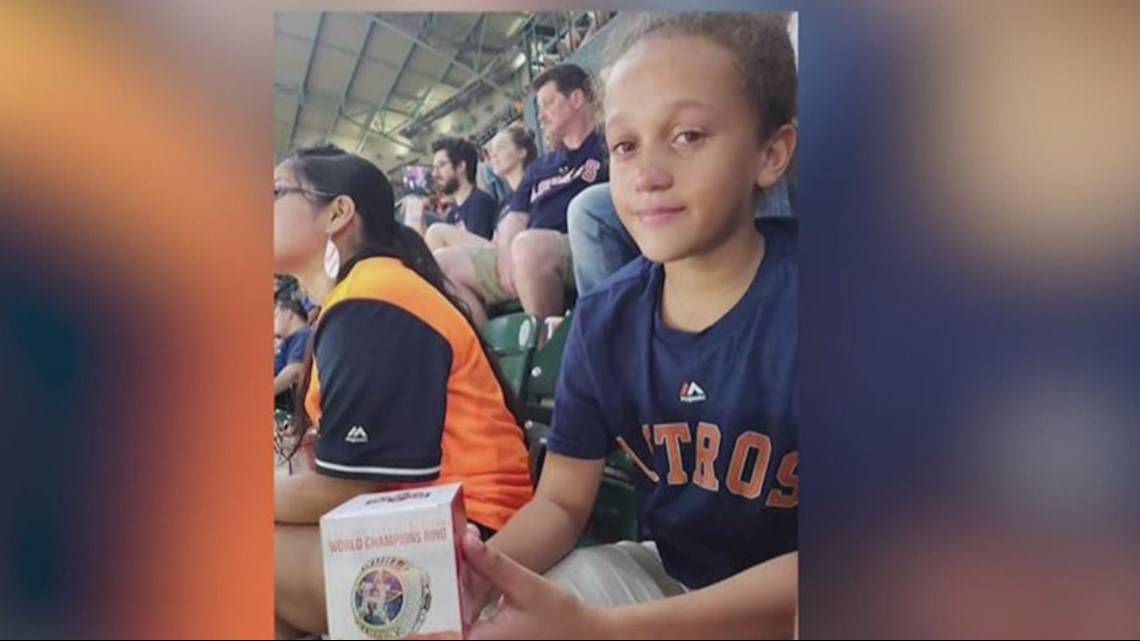 "I was watching her, and she turned around, and I saw those tears and said, 'That's it. I can't. It's breaking my heart.' So I had to give it to her," Partin said.
A picture her mom snapped captured the next moment: tears still fresh in Cali's eyes, a new ring in her lap from the stranger behind her.
That act of kindness didn't take much thought from Partin. After all, he could relate to the family in front of him as he used to take his little girl to ballgames, too.
"She was a really good daughter. Could not have had a better daughter," Partin said.
Her name was Allison and, through tears, Partin explained that she passed away when she was 20 years old.
"My daughter…she passed away five years ago. But she always went with me to the games, and I miss her very much," Partin said. "For about three seasons, I couldn't go to the games, but then, finally a couple years ago, I started going. First game I went to, I had to leave after four innings because I was crying so bad. But…she's always in my heart. She's always looking down. Hopefully, with this little deal here, she's looking down smiling on her dad for doing something like this."
Something like this, a story that's been shared countless times on social media and inspired Cali and her brother Cash to find a stranger and give him a little something of their own.
"I have something to give you," said Cash, 10, as he handed Partin a little black velvet bag.
Inside was his championship 9 and under AA ring that he won this past season.
"It's one of the rings that I won from my baseball team. We worked hard to get it," he said.
"Wow. I appreciate that," Partin said. "You didn't have to do that, but I sure do appreciate that.Thank you so much."
Sometimes the smallest gestures can make the most profound impacts.
"We're all God's creatures, and if we can't all show a little kindness and respect, I don't know where this world is going to go to, so, it was my pleasure," Partin said.
Partin has gotten countless offers from strangers who say they'll happily give him their own rings. However, on Wednesday, the woman who found Cali's ring came forward once she had heard the story.
Kelsey Stansberry said she was surprised when the ring dropped right into her lap Monday night. She says she looked around trying to find the owner and eventually took it home with her.
She lives in El Campo and says she will be mailing it to Partin.