Don't let the two-day beard and the rumpled denim shirt fool you. Bob Smith is a renaissance man: a metallurgist, designer, wood craftsman, engineer, upholsterer, dancer, horse breeder and sculptor.
Above all, though, he is a restorer of Ferraris, who's put Gainesville, Texas, population 16,000, on the world map as a monument to the best-known car brand on the globe. Smith stands in his plating shop, a freshly copper-plated rod attached to a small rectangular plate in one hand, a caliper in the other. It is a clutch pedal of a Ferrari, one of thousands of parts Bob Smith Coachworks fabricates for the Italian sports cars every year.
"It needs a couple more millimeters," he says to an associate, measuring the thickness of the rod.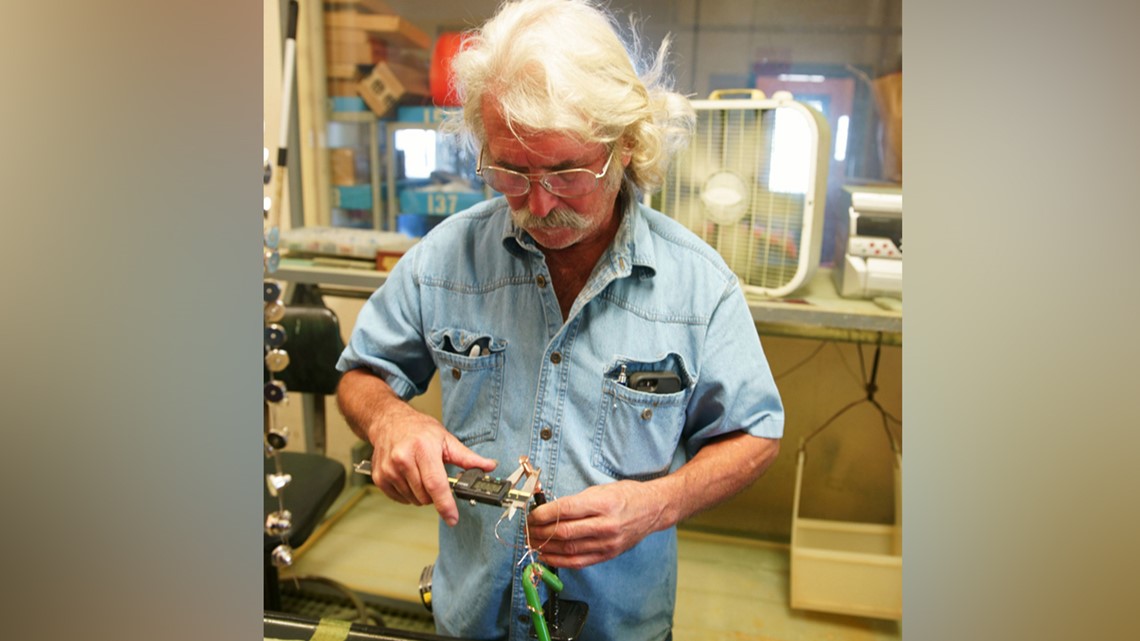 The part will undergo a second copper plating, increasing its diameter so it will fit precisely into one of the far-flung Ferraris being rebuilt in Smith's workrooms.
The Ferrari King grew up on an Oklahoma farm.
"I like to work with my hands," he says. "My Dad always depended on me to fix things."
Smith started an auto upholstery shop in Gainesville, 70 miles north of Dallas, 44 years ago, working for car dealers. That led to custom upholstery for automobiles, which led to customizing cars, which led to auto restoration, which led eventually to Ferraris.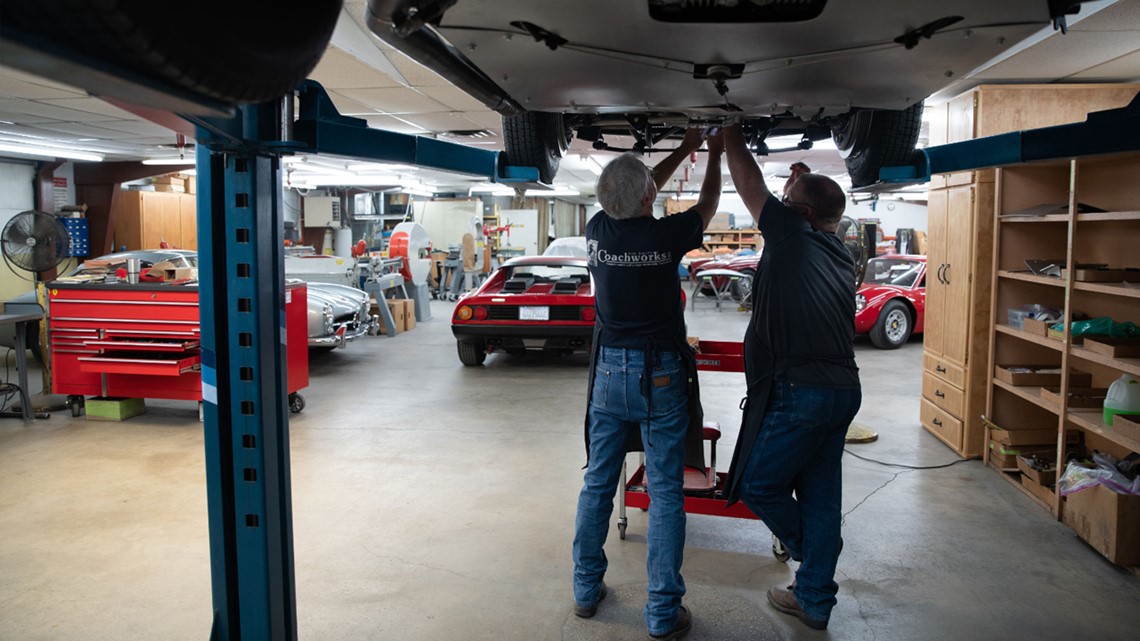 "Bob Smith is literally world-famous," says Dallas-based automobile photographer Jay Miller, himself a Ferrari owner. "At the Concours D'Elegance in Pebble Beach" – a posh vintage automobile weekend in Monterey, Ca., where the likes of Jay Leno and Clint Eastwood often hang out – "everybody, everybody, knows Bob. It's amazing that a shop in Gainesville is a mecca for Italian cars."
Today, Bob Smith Coachworks is chock-a-block with million-dollar motorcars. Vintage Ferrari 225's, Lussos, Dinos, a couple of gullwing Mercedes (so named because its doors open upward like wings, instead of outward like most cars) and a glistening Austin Healey are some of the projects underway.
There's also a 1949 bespoke Buick Roadmaster convertible crafted for hunting on the King Ranch, with running boards, a sterling silver plated dashboard, external shotgun cases, and a chrome rack for carrying deer carcasses.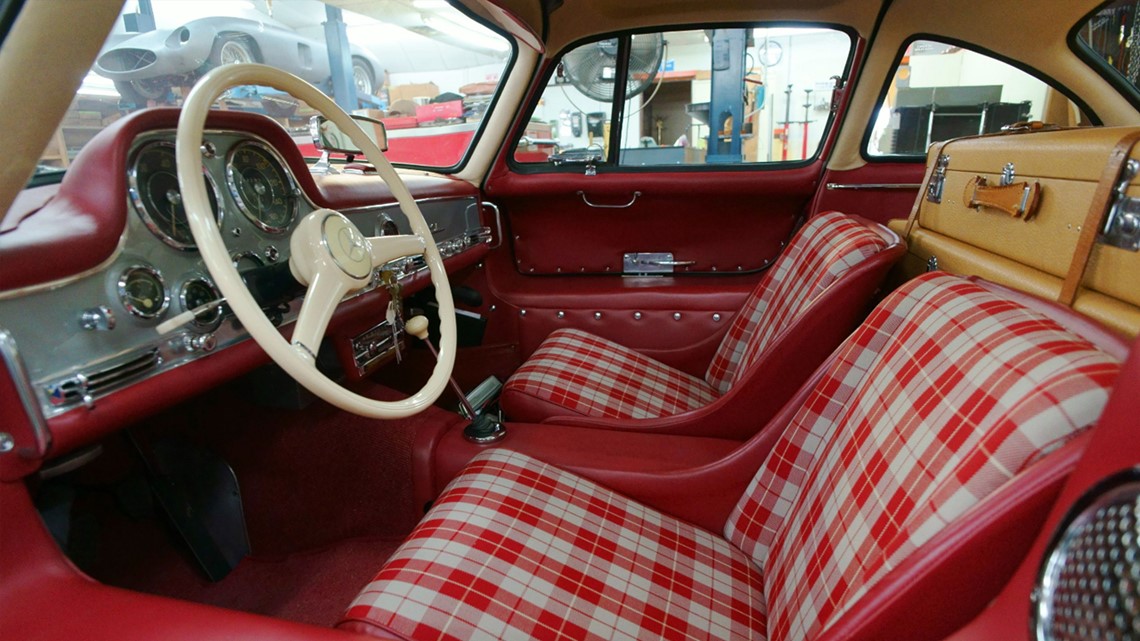 If your vintage sports car needs new seats, Smith's artisan upholsterer can make them from scratch. Bumpers? No problem. His craftsmen will make a solid template from wood, mold a base part from that form, and then plate it in copper, nickel and chrome the way few shops do these days.
Smith designed his own plating facility to the highest environmental standards so it emits no water or air pollutants, even fabricating his own plating tanks from fiberglass. Over the years he has assembled a cadre of a dozen experts, some of whom have been with him for decades.
"They don't work for me," he says, "I work with them."
"Ferraris are my passion," says Smith, now 66.
Actually, it seems, just one of his passions. He also has twenty Gypsy Vanner horses, a small draft breed from the British Isles, on a farm nearby. And over a lunch of rainbow trout at Gainesville's Main Street Pub, he reveals he's built an outdoor dance floor at his home.
"We love to dance," he says, motioning to Lorraine, his significant other. He's been married twice, D1 and D2, he refers to them.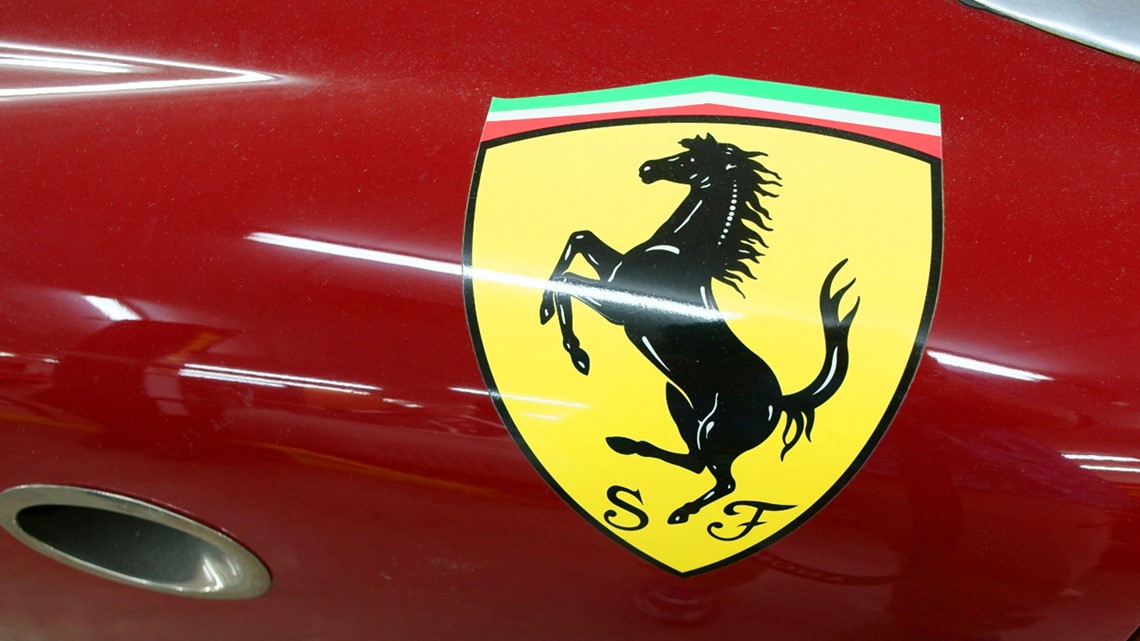 Finally, passion-wise, there's the carving. He shows me a six-foot tall, one-piece rendering of a horse standing on its hind legs in a back room of his plating shop. It resembles the prancing horse, in Italian, the Cavallino Rampante, the symbol of Ferrari.
"I still like to work with my hands," he says.
In this year's Concours D'Elegance at Pebble Beach, a Ferrari 500 Mondial will be an example of Smith's handiwork. He's been at Pebble Beach 32 times, with vehicles from his shop winning at least thirty (he can't remember exactly how many). He hopes to continue his reign.