VANCOUVER, Wash. -- A hospital hallway may not seem like the typical setting for a wedding, but for Darren Sisk and his family, it's perfect.
"I'm marrying my best friend," said Sisk.
His best friend is longtime girlfriend Crickett.
The marriage ceremony was a bit of joy in a sea of sadness. Just two weeks ago he was told he had six months to two years to live. But now doctors say he has less than a week.
"It's a hard thing to go through. I'm only 47," Sisk said.
His family said his organs are failing. It's fallout from the radiation he received when he was fighting cancer, specifically Hodgkin's lymphoma. That was about 15 years ago. He's been in remission ever since.
But with little time left, Sisk had one wish. That wish was to marry Crickett.
Nurses at PeaceHealth Southwest Medical Center in Vancouver made sure his wish came true before it was too late.
"I've been so worried about her. You know, I don't want her to have to lose everything because I'm gone. I've always been the provider, you know," said Sisk.
Sisk said the two met about 10 years ago when he stopped a car from hitting Crickett's grandson. His act of heroism cost him a broken leg.
"She was coming to the hospital every day to come see me. We became best friends and then became lovers," said Sisk.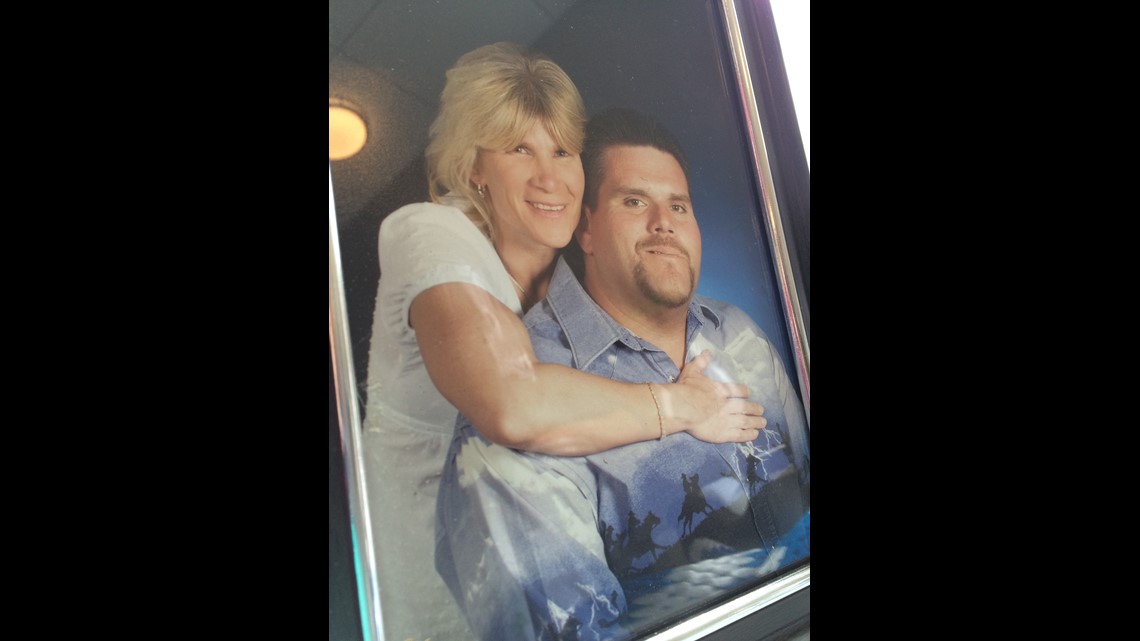 But it wasn't just the wedding that made the day special.
When staff at the hospital heard Sisk had a daughter who was giving birth in eight weeks, they took action.
"He wants to live long enough to see his grandchild and that's not going to happen," said Cassandra Sappington, a Physician's Assistant at PeaceHealth Southwest Medical Center in Vancouver.
"So I tried to think outside of the box and I thought if I could bring his grandchild to him for just a few minutes and so we provided a way for him to see his grandchild," said Sappington.
While time is fleeting, at least on this day it was filled with family, love and memories made.
"What an opportunity, you know. For most people they don't get this opportunity to say goodbye," said Sisk.
"It's really hard saying goodbye but I'm grateful that at least we get the last days," said Sisk's oldest daughter Chialeah.
She said her dad will be sent home in a day or two because there's just not much more that can be done at the hospital.
She said if she could tell others one thing, it'd be to not take family for granted because they will always be there for you.