It's hard to wrap your mind around how fast Texas is growing. By 2050, the population is projected to double to more than 54 million people. When those people get here, they'll all expect to turn on the tap and see water come out.
Texas is hot, dry and prone to prolonged drought. So, here's the question, will there be enough water for 25 million new Texans?
To find the answer, we're road tripping with Tori Cecil, a 29-year-old realtor. She'll be asking her own questions and reaching her own conclusions.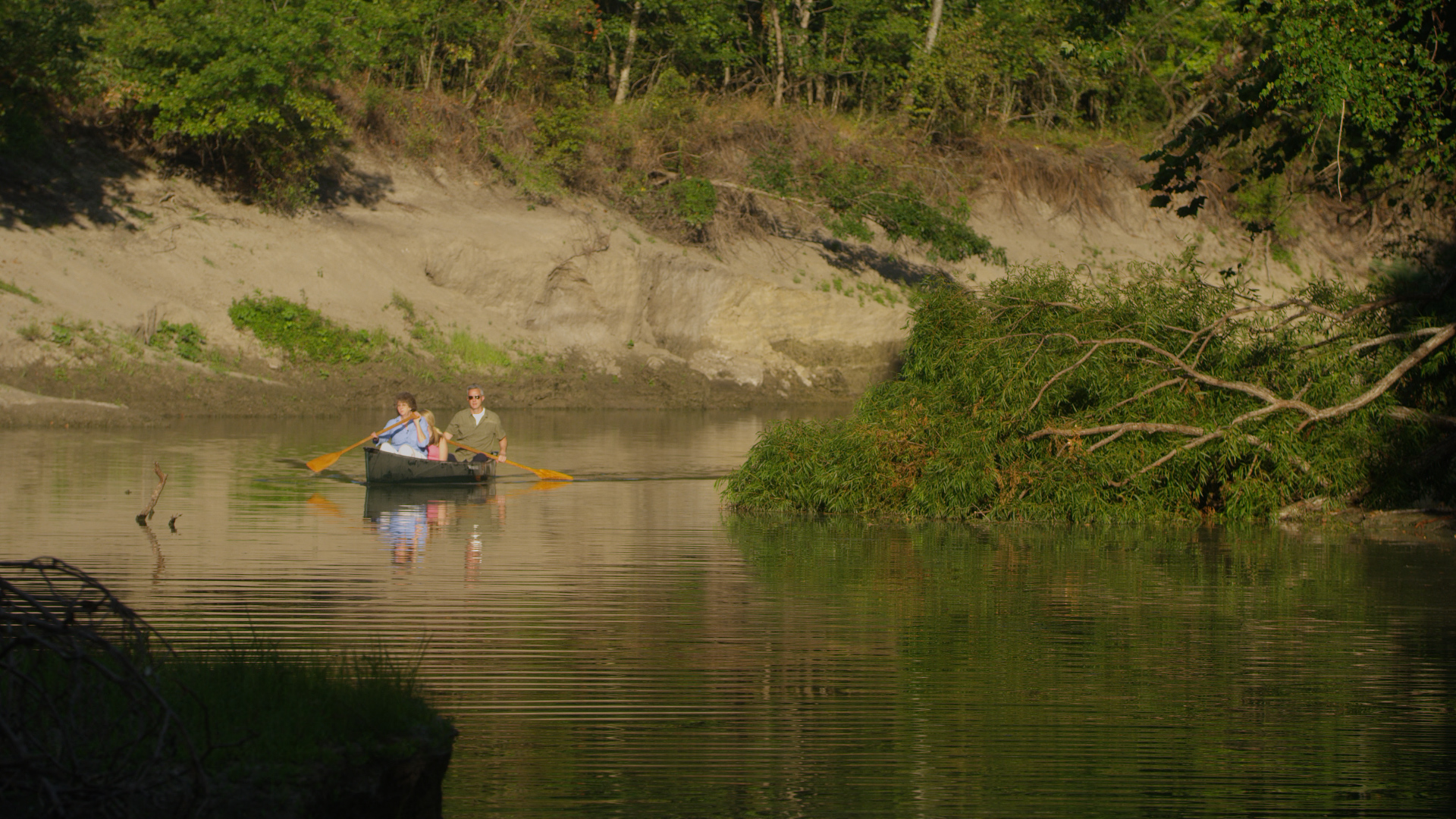 "When it comes down to the water we need is it going to be enough to supply the number of people coming here? I don't know," Cecil said to reporter David Schechter as they headed out on their reporting adventure to East Texas.
Near the city of Mount Pleasant, there are plans that could someday turn the Sulphur River into a new reservoir called Marvin Nichols Lake. Tori -- the city girl-- is going on a canoe trip with Schechter and environmentalist Janice Bezanson with the Texas Conservation Alliance.
"We are here so you can see this absolutely beautiful river. And all of this is going to be underwater if Marvin Nichols Reservoir is built," Bezanson said while floating down the river.
"What kind of impact does that have on the environment? Losing the trees and wildlife?" Cecil asked Bezanson. "It's very rich land so it's a tremendous loss," she answered.
A new reservoir would supply water to Dallas and Fort Worth, through a 130 mile pipeline. Bezanson says we should use what we have more wisely, instead of building new lakes.
"If the population of this state is going to double don't we need more reservoirs?" asked Schechter. "Reservoirs don't create water they simply store it," Bezanson answered. "If you want TX to grow and be viable you have to be sure of your water supply. But there are other ways to do it," she added.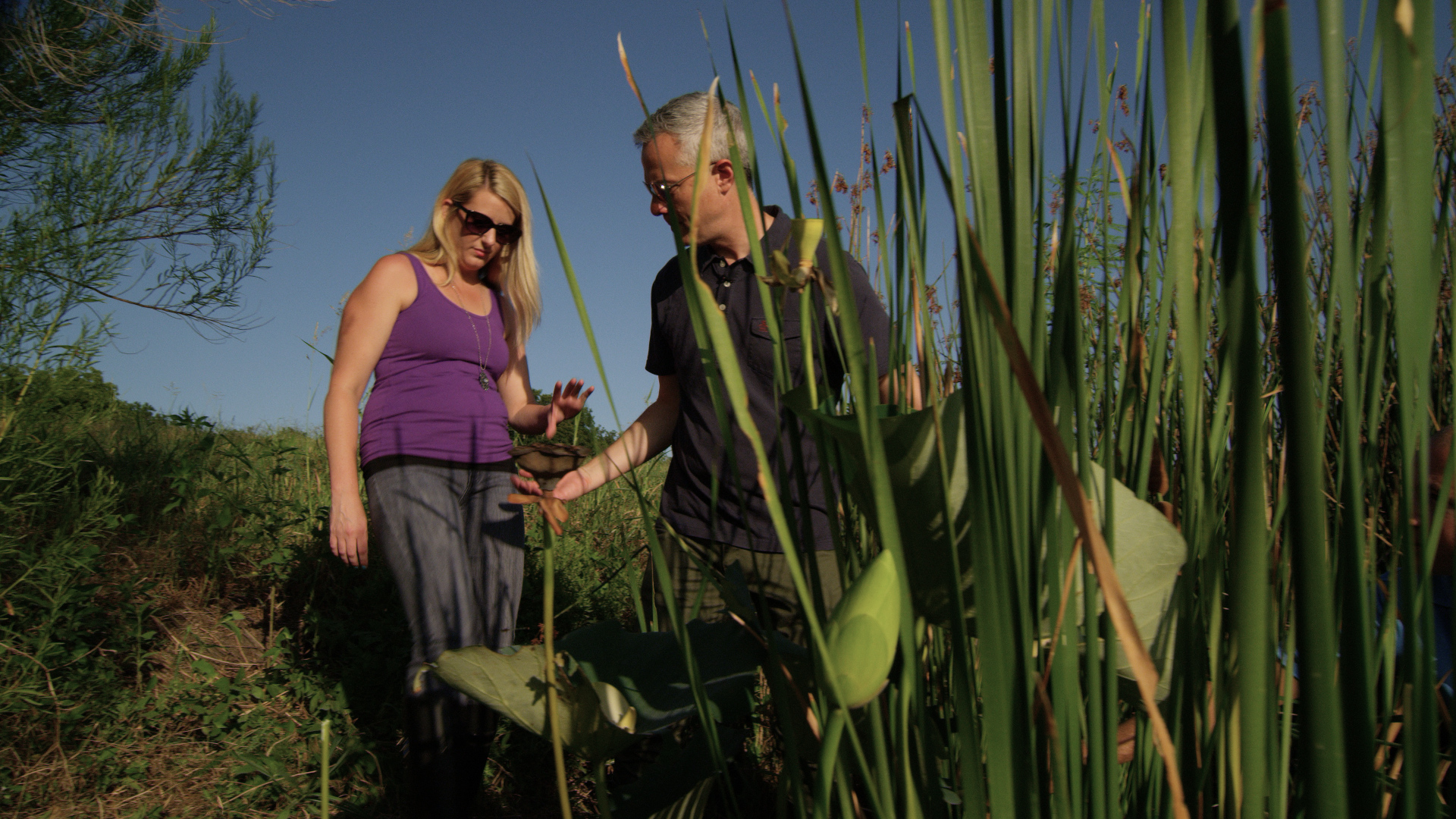 The proposed lake would be 72,000 acres. Cecil and Schechter drove deep into the woods of Red River County to talk to Max Schumake. His family's land here could end up under water.
"Emotionally, how important is this land to you?" Schechter asked.
"We'd never be able to walk here again. My kids would never be able to walk here. Grandkids, great grandkids. This land is not for sale at any price," Schumake said.
Schumake's family has made a living here since the 1830's, back when it was still the Republic of Texas.
"What would your solution for water be?" Cecil asked Schumake. "Conservation. We have plenty of water," Schumake said. "Our biggest complaint is why we should give up our land and our livelihoods so that they can water their grass in Dallas?" he added.
As they left the Schumake property, Schechter asked Cecil how she felt about meeting Max. "It was heartbreaking. It's not only that they could potentially lose their land. That's how they pay their bills and feed their families," she said.
In Texas, cities are the biggest water hogs and five of the fastest growing cities in America are in Texas including Georgetown, New Braunfels, Pearland and Pflugerville. Frisco, in North Texas, is also on that list. This growing suburb uses a lot of water but also conserves a lot of water.
One way they do it is with the city's weather station. Engineers crunch the data from the station and then email residents each week about how little water it actually takes to keep a lawn green and healthy. They estimate that's saved billions of gallons.
"How much water do you think you've saved by having the weather station?" Schechter asked Joyce Warren, Frisco's Water Resource Manager. "I would say billions and billions of gallons of water," Warren answered.
Paul Knippel is the Director of Public works who walked Cecil and Schechter through a demonstration.
He has a 4 ounce, red cup to symbolize the amount of water the typical family in Frisco uses on a daily basis. So, that's your toilets, your showers, and your dishwasher.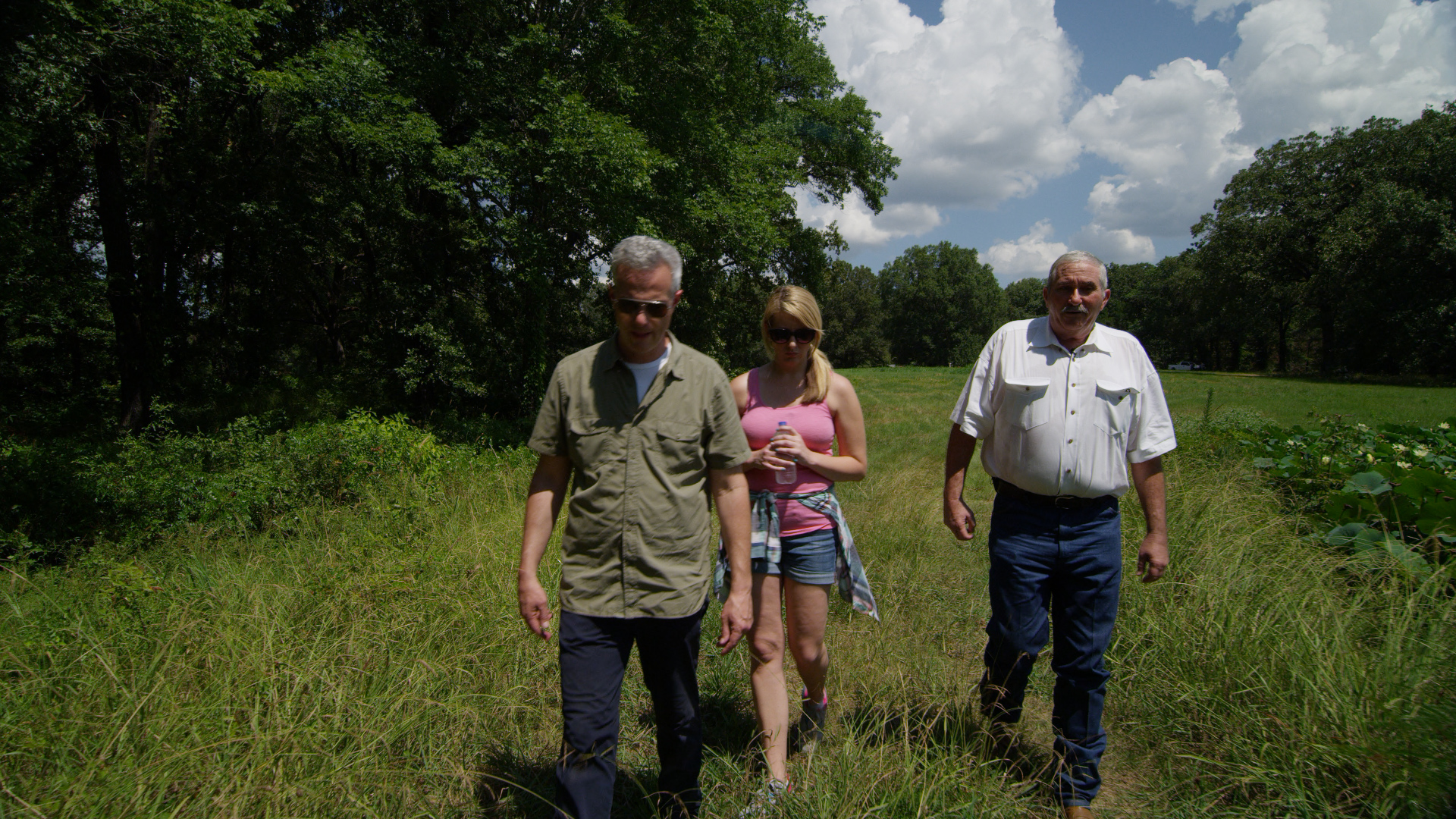 Behind the small red cup are 15 large blue cups representing the water it can take to water your precious green lawn.
"When someone is irrigating their lawn in an appropriate manner and only what is necessary for that lawn to survive. These 15 blue cups get reduced down to three," Knippel said.
"That's crazy, I never would have thought it was that big of a difference," Cecil said.
Experts say, saving water could provide up to 30% of our future needs. Frisco's working hard on that but cutting back is still voluntary.
"Will there be enough water for the future?" Schechter asked Knippel.
"That remains to be seen," he answered.
One way to find more water, is to recycle the water we've already used. Our next stop is a visit with John DiFillipo. He's got a natural way to turn water you flush back into water you drink.
"Where are we right now?" Schechter asked DiFillipo.
"Right now we're standing in the middle of the East Fork wetland project. 2,000 acres, manmade wetland," DiFillipo said.
At the John Bunker Sands Wetland Center in Combine, TX, millions of gallons of filtered sewage water is filtered again, here, by Mother Nature. Then it's returned to the water system so we can eventually drink it.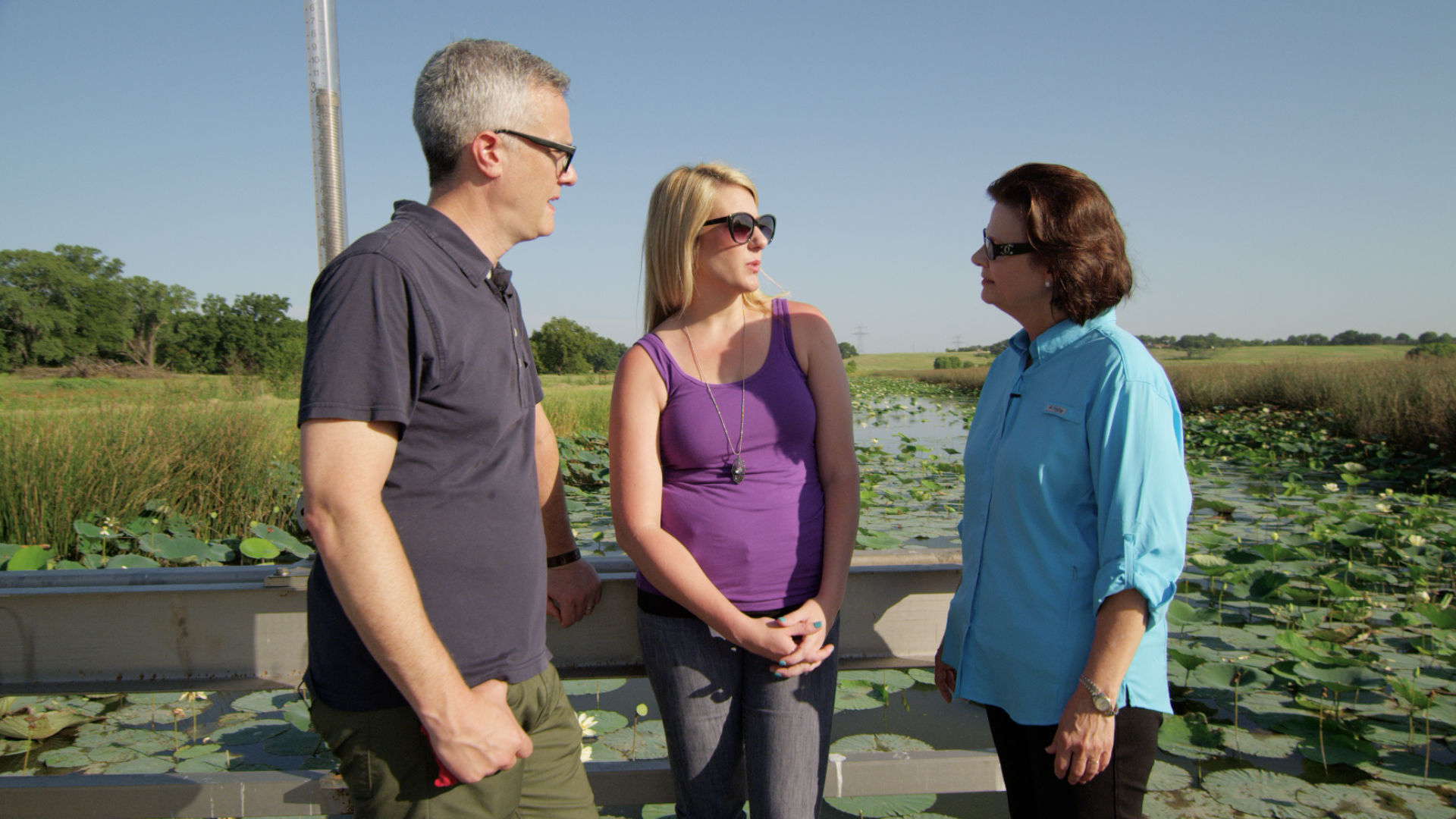 "Is this an alternative to building more reservoirs?" Cecil asked. "Yes," answered DiFillipo.
So, recycling water, saves water. But is that enough?
"How you feel about building more reservoirs?" Schechter asked DiFillipo. "I would choose not to answer that question," he answered.
"Really? Why?" Schechter responded.
"I think the wetland is great solution. I think, eventually, reservoirs are inevitable," he said.
To wrap up Tori's reporting, let's talk to Kathleen Jackson. She sits on the Texas Water Development Board, which means she's planning for the state's water needs 50 years into the future.
"We talked to some people who have land where the Marvin Nichols Reservoir will be potentially going.
Where is that in the plans right now? Is it definitely happening? Is it still in the air?" Cecil asked Jackson. "I think the question overall in Texas is where do reservoirs fit? They are one strategy that's on the table," answered Jackson.
Jackson says strategies include conservation, recycling, desalinization, underground aquifer storage and new reservoirs.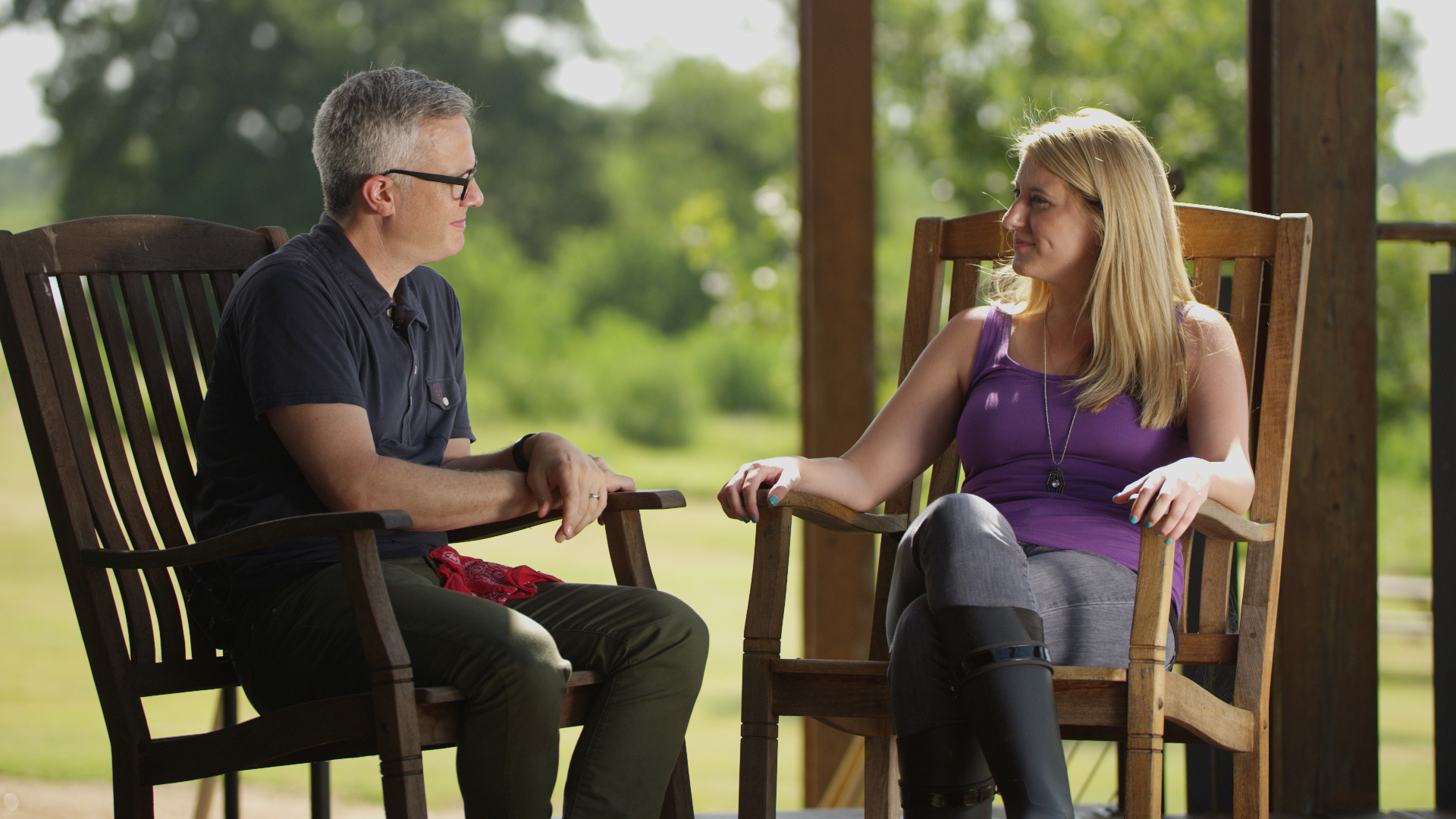 "I guess I feel like you should be forcing people to do more water conservation before you start forcing people off their land and out of their homes," Cecil asked.
"Our success is that local communities come together and they determine what the path forward is," Jackson said.
"Those people, they don't want that lake. They don't want Marvin Nichols out there. But it's still on the table, right? It just shows how much tension it creates to develop new water," Schechter said to Jackson.
"Nobody ever said it was going to be easy getting new water supplies, it's going to be a lot of hard work," said Jackson.
Okay. We've covered a lot of ground. Time for Cecil and Schechter to sit down and wrap it up.
"I feel like visiting with Max had a really big impact on you," Schechter said to Cecil. "Yes, that was the most eye opening conversation I had," Cecil said.
"While we met Max and don't want to see him get forced off his land there are Max's everywhere. How is that fair, because I want to water my lawn an extra three times a week?" Cecil wondered.
"What's our big question?" Schechter asked Cecil.
"Will there be enough water for the future of Texas?" Cecil answered. "What do you think?" Schechter asked.
"Yes. I do. It will be here," she said. "That, I believe at this point. I don't like the cost that may have to be paid for that water," she concluded.
And with 20-30 million new Texans on the way the cost could be high. But don't take my word for it, take hers.