Brownsville, Texas — We're in Brownsville this week, where hundreds of young immigrants are staying in holding facilities near the U.S. border.
Many children arrived at the border without their parents, while others were separated from their parents at the border.
Myself, along with reporter Rebecca Lopez and photojournalist Martin Doporto, will be providing updates here throughout the week.
Day 3: What have we learned?
President Donald Trump announced that he is planning on signing an executive order to end the separation of families at the border sometime today. Rebecca and I are trying to answer the big question: What happens next? Will parents be reunited with children who are being kept in detention facilities?
We stopped by a Diocese office in Brownsville, but no one was available for comment. The Diocese ministers to the immigrant children in the holding facilities, and Catholic Charities are helping with families who have't been separated. But nonprofit Southwest Key runs the facilities and hasn't commented on how children will be reunited with their parents.
Before heading to the Diocese office in McAllen, we stopped by the border crossing near downtown Brownsville. It wasn't too busy, with just a few cars passing through. The families who are waiting for asylum were on the Mexico side of the border crossing.
Earlier in the morning, we sat down for a Facebook Live to talk about what we've seen and learned in our two days along the border.
Day 2: Where are girls and toddlers staying?
One of the main questions being asked this week has been about the facilities where immigrant girls and toddlers are staying. Video was released from inside boys' facilities but we haven't yet seen photos or video from inside girls' and toddlers' facilities.
We went to one of those facilities this afternoon in Combes, about 20 minutes north of Brownsville.
The facility is a white two-story building with a small playground and fenced-off yard. It's run by the nonprofit Southwest Key Program, which has a federal contract to operate holding facilities for unaccompanied minors. Southwest Key also runs a large facility in Brownsville, where hundreds of immigrant boys are staying at a former Walmart.
Sophia De Los Santos with the Catholic Diocese said the Combes facility is housing girls, some of whom have had babies. The most recent influx of immigrant children started in May, De Los Santos said.

Benigno Palacios, a deacon with the Diocese, says it makes him sad after he delivers sermons to the immigrant children at the facilities. They run up to him, hoping for a hug.
"I know we are not allowed to hug them," Palacios said. "We can only talk to them. But they all come like they want – they must see me like their parent, and they all just want a hug."
Immigrant girls are staying at a second facility, in Brownsville, according to Diocese officials. Later Tuesday, we went to the second facility, which looks like a single-story office building. The facility is a few blocks off of a main road, so there wasn't much activity outside or near the building.
For those unfamiliar with the border area, we flew into Brownsville, which is just across the Rio Grande River from Matamoros, Mexico, in the far southern point of Texas. The large immigrant boys facility is here. But there's also the girls facility in Combes, about 20 miles northwest of Brownsville in the Harlingen area.
Further west, about an hour from Brownsville, is McAllen, where we stopped by a Catholic Charities shelter on Monday night. McAllen is also just north of the border, across from Reynosa, Mexico.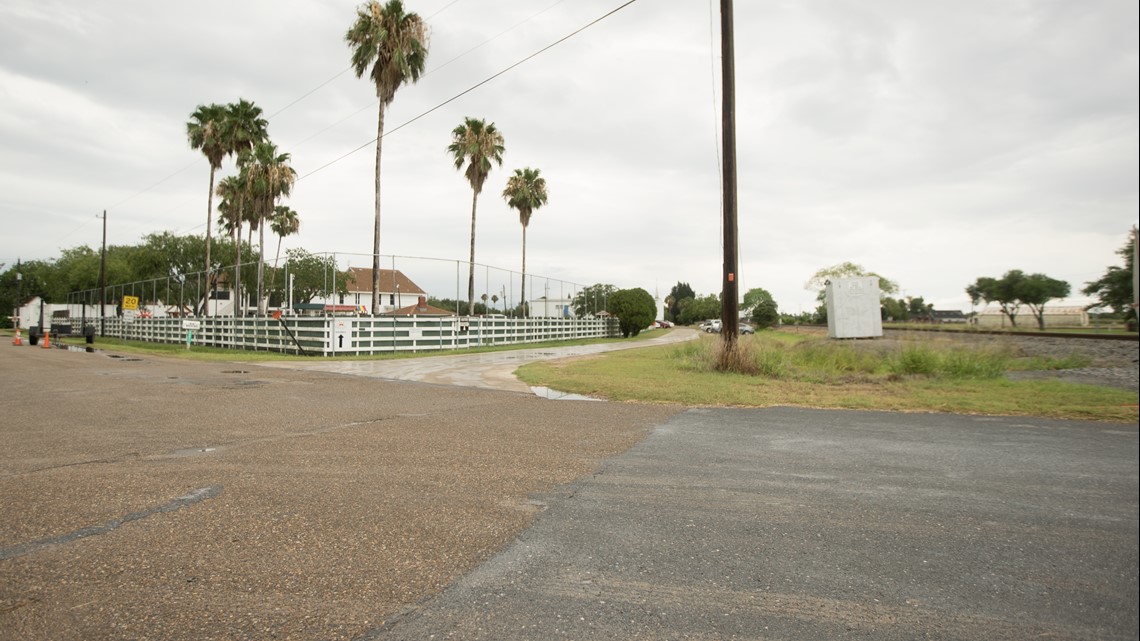 Day 1: Some families stayed together
After arriving in Brownsville about 5 p.m. Monday, we went to a Catholic Charities shelter in McAllen, about an hour away. A few dozen families were inside, mostly parents and younger children.
Many of the parents inside were detained at the border but later released with an ankle monitor, giving them the chance to stay with their children, said Sister Norma Pimental, who runs the shelter.
"If they took her away, that would be bad because she would be left without parents," Lara said. "That's a lot of pain. They should not take someone's children. They need us, and we love our children. We feel them right in our hearts."
Lara said he came to the U.S. for work because "you can't even make enough money for food" in his home country.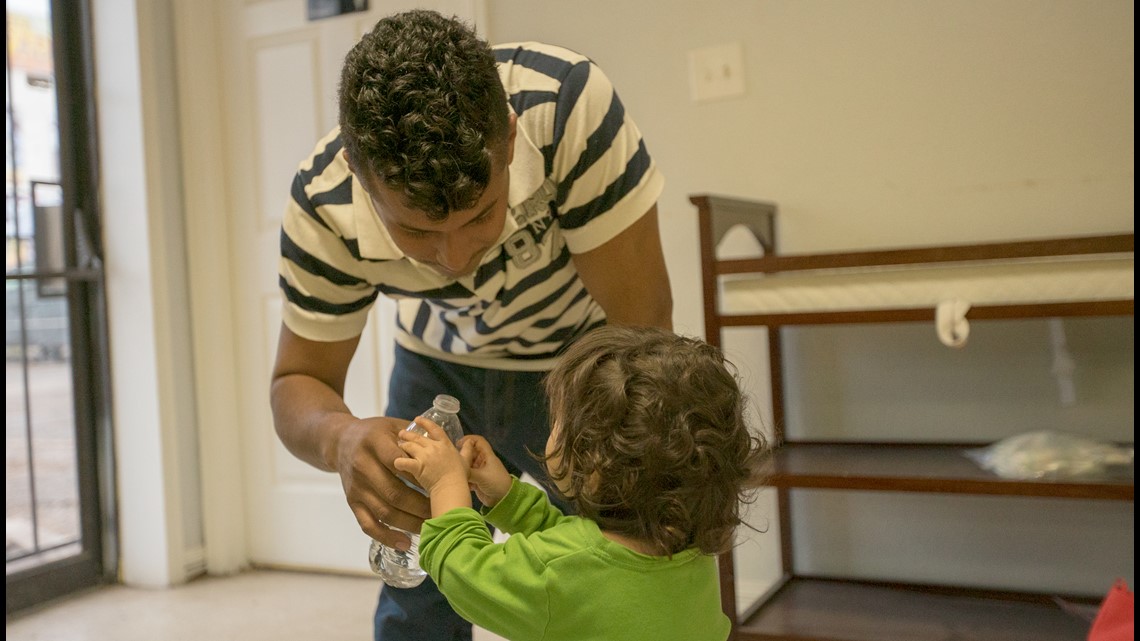 Former Walmart now a holding facility
As we mentioned, a former Walmart building in Brownsville is housing hundreds of immigrant boys, ages 10-17. Most of the boys there arrived at the border unaccompanied, while a smaller group – about 10 percent – are there because they were separated from their family at the border, Southwest Key officials told the Washington Post.
The former Walmart facility, called "Casa Padre," is unique for a couple reasons – namely, it used to be a Walmart, and it still looks like a supercenter. But it's also just off a busy intersection, sharing a parking lot with a gas station and a strip mall.
The Southwest Key facility in Combes is more isolated, and the holding facility outside of El Paso, in Tornillo, also appears to be more isolated.