WASHINGTON, D.C. — Senator Ted Cruz is planning to introduce an emergency legislation to keep illegal immigrant families intact.
Cruz released a statement Monday saying many are horrified by the images of the detention centers on the news.
"This must stop," said Sen. Cruz. "We can end this crisis by passing the legislation I am introducing this week."
PHOTOS: Border patrol agents detain illegal immigrants on Texas border
PHOTOS: Border Patrol Agents detain families near US-Mexico border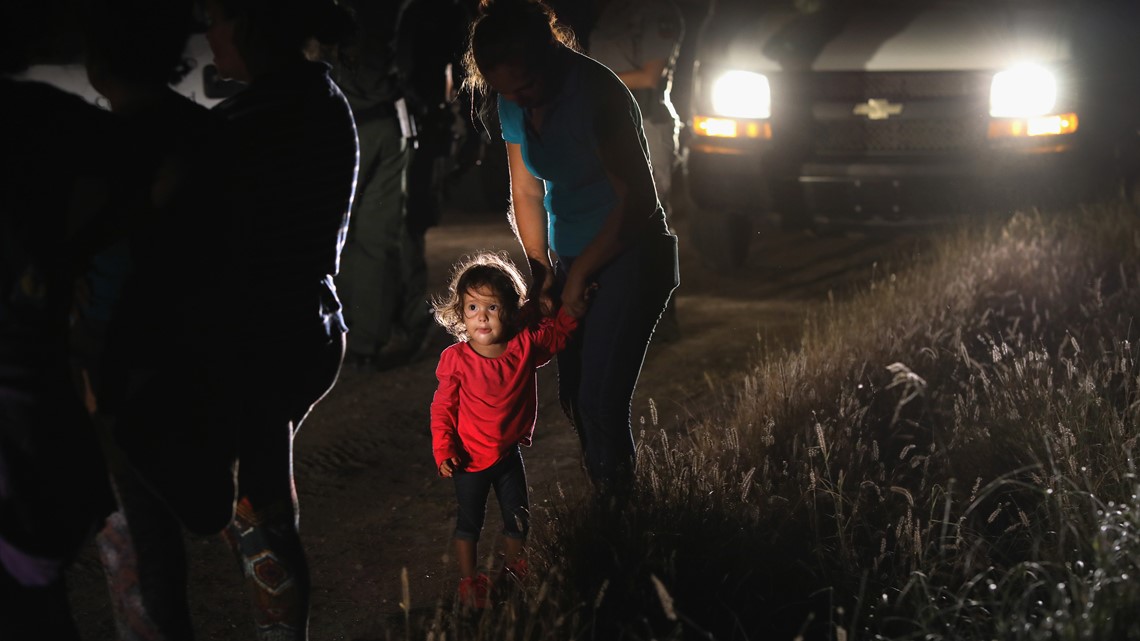 This week, Sen. Cruz is introducing the Protect Kids and Parents Act, which will:
Double the number of federal immigration judges, from roughly 375 to 750.
Authorize new temporary shelters, with accommodations to keep families together.
Mandate the illegal immigrant families must be kept together, absent aggravated criminal conduct or threat of harm to the children.
Provide for expedited processing and review of asylum cases, so that - within 14 days - those who meet the legal standards will be granted asylum, and those who do not will be immediately returned to their home countries.
Cruz said he has repeatedly visited detention facilities that house young children. He says for far too long children have been the greatest victims of our broken immigration system.
"We can fix this. If my Democratic colleagues will join me, not play politics but work to solve the problem, we can start to end family separation this week. And, we can honor the rule of law," said Sen. Cruz.
More than 2,300 children have been separated from their parents since April, when the Trump administration launched its "zero tolerance" immigration policy, which calls for prosecuting all people who attempt to illegally enter the country and taking away the children they brought with them. More than 100 of those children are under the age of 4. The children are initially held in warehouses, tents or big box stores that have been converted into Border Patrol detention facilities.
VIDEO: Inside the McAllen detention center housing immigrants
Condemnations of the policy have been swift and sharp, including from some of the administration's most reliable supporters. It has united religious conservatives and immigrant rights activists, who have said that "zero tolerance" amounts to "zero humanity." Democratic and Republican members of Congress spoke out against the administration's enforcement efforts over the weekend. Former first lady Laura Bush called the administration's practices "cruel" and "immoral," and likened images of immigrant children being held in kennels to those that came out of Japanese internment camps during World War II. And the American Association of Pediatricians has said the practice of separating children from their parents can cause the children "irreparable harm."
RELATED ARTICLES:
Here's what you need to know about the 'zero tolerance' policy separating migrant families
'Cruel' and 'immoral': Laura Bush speaks out on zero-tolerance immigration policy
Listen to crying children who've just been separated from their parents in McAllen