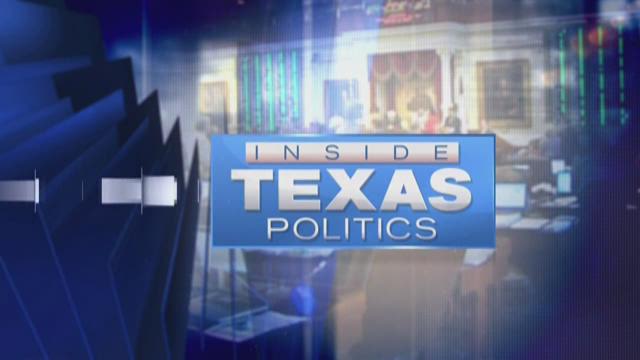 Inside Texas Politics host Jason Whitely and Fort Worth Star-Telegram columnist Bud Kennedy talk with U.S. Sen John Cornyn (R-Texas). Cornyn discusses his outreach to Hispanics and other minority communities; his Democratic opponent in his reelection campaign; talk of another government shutdown; and why his Senate office is one of the most expensive in the nation to operate.
Ross Ramsey, co-founder and executive editor of The Texas Tribune, discusses Gov. Rick Perry's latest "oops" moment. Perry tweeted out — then deleted and apologized for — an unflattering picture of Travis County's Democratic District Attorney Rosemary Lehmberg. Perry wanted Lehmberg to resign after her DUI. Ramsey also addresses the upcoming grand jury that is about to start hearing evidence against Wallace Hall, a UT regent. What specifically will it be examining?
Gary Huddleston, immediate past chair of the Texas Retailers Association, discusses Attorney General Greg Abbott's ruling last week that cities charging a fee for plastic bags conflicts with state law. Huddleston was one of the loudest opponents of Dallas' bag fee. What happens next? Does Dallas get taken to court?
A sense of normalcy is returning to Ferguson, Missouri. Police and protesters are no longer clashing. But a broad federal investigation into the police there is just beginning. Is that an excessive step, or is it justified? From the right, Mark Davis of 660 AM The Answer; and from the left, former Democratic State Rep. Domingo Garcia.
On Reporters Roundtable, Jason Whitely, Bud Kennedy and Ross Ramsey provide perspective for the Dallas Morning News report that Attorney General Greg Abbott raided and investigated a Democratic organization in Houston for voter fraud, and even seized computer equipment in 2010. But no one was ever charged. All of the seized property was destroyed rather than returned. Could this revelation hurt Abbott? And why aren't Democrats making more noise about it?
Plus, the three journalists discuss Wendy Davis' latest attack ad on gubernatorial opponent Greg Abbott. Abbott hasn't yet responded negatively; does he need to? Is Davis making a dent?
And the Texas' Voter ID law is on trial right now. What's at stake? And how likely is it to affect November's election?
E-mail jwhitely@wfaa.com