DALLAS — A leader of the Next Generation Action Network was arrested Wednesday after news that Chief David Brown asked its organizers to cancel a protest scheduled by the group to take place in downtown Dallas.
Minister Dominique Alexander was removed from a Dallas City Council meeting earlier in the day after a confrontation with Mayor Mike Rawlings, which he posted to his Facebook page. Alexander was issued a criminal trespassing warning.
Later, he was arrested for nine warrants out of Dallas and one hold for the Collin County Sheriff's Office. He was booked into the Dallas County Jail.
Prior to his arrest, Brown asked Alexander to cancel the protest scheduled for Wednesday night and move future ones away from the downtown Dallas area to a more "tactically advantageous" area for officers' safety.
In a statement released in the afternoon, the department said Brown agreed to meet with Alexander, the president and founder of the Next Generation Action Network, if he would discontinue protests in the downtown area.
"Chief Brown then asked what's more important than our officers' safety, and insisted that today's rally be canceled and that he should not schedule anymore in the downtown area," the published statement read.
The post, made on the department's dpdbeat.com site, included the chief's email exchange with Alexander, who told the chief he wouldn't cancel the protest but said they wouldn't march.
Before his arrest, Alexander again appeared in an afternoon session at City Council, where he commented on his email exchange with Chief Brown.
"I will not be submissive towards conditions to do a meeting request," he said.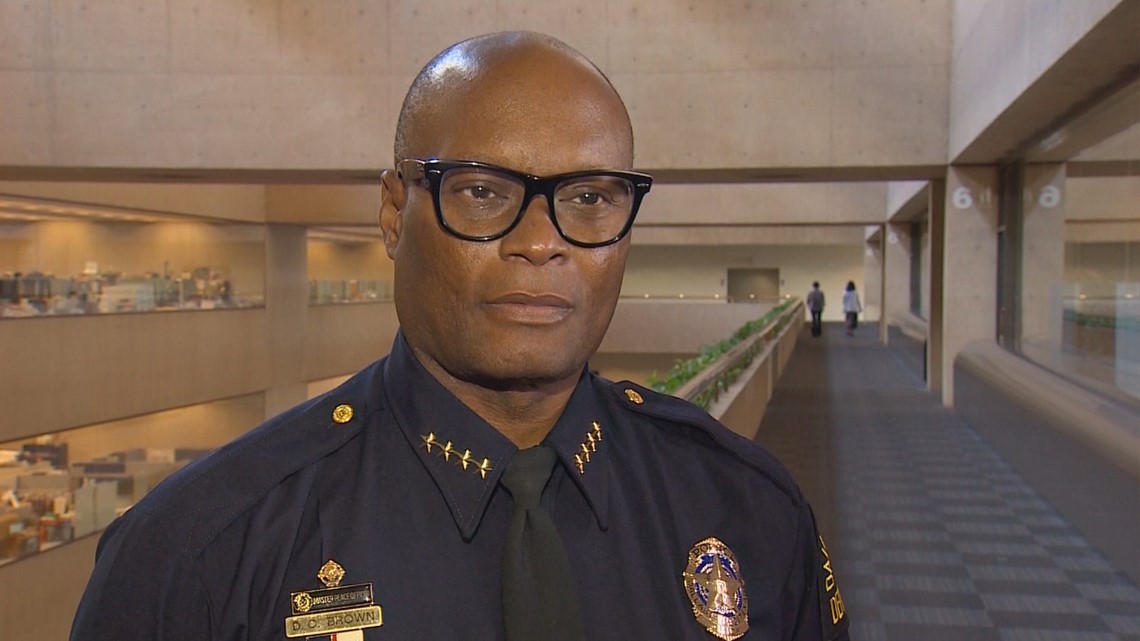 The protest group is the same that marched through downtown on July 7, when five officers were killed in a deadly ambush. The protest started peacefully but ended when a lone shooter, Micah Johnson, fired shots, which left five officers dead. Johnson was killed by an explosive carried by a remote-controlled robot following a standoff with police.
Even without Alexander, the protest went on as planned at 6:30 p.m. at the Main Street Garden.
A small crowd of a few dozen protestors gathered in the park and then marched to the Dallas County Jail, where they demonstrated outside the entrance and called for Alexander's release. Some questioned the timing of his arrest.
"Chief Brown did not want this protest to occur tonight," said Kim T. Cole, legal counsel for the Next Generation Action Network. "He thought by arresting him that they would kill this protest, but we're still here."