ROWLETT -- A Garland ISD bus driver and an eighth-grade student are being called heroes for their rescue of a toddler and his mom from a Rowlett retention pond earlier this month.
Her students call her "Mrs. Juanita." And Oct. 7 was the most memorable morning of Juanita Carol Wells' 18-year bus driving career.
On a rainy morning, nearing her last stop, a toddler ran in front of her bus, alone, near the intersection of Southern Hills and Fern Hill.
"He had on a diaper and a T-shirt — that's all he had on," Wells said. "Then he took the T-shirt off, and all he had was his diaper on," she said assuming that the boy was headed to the water on purpose.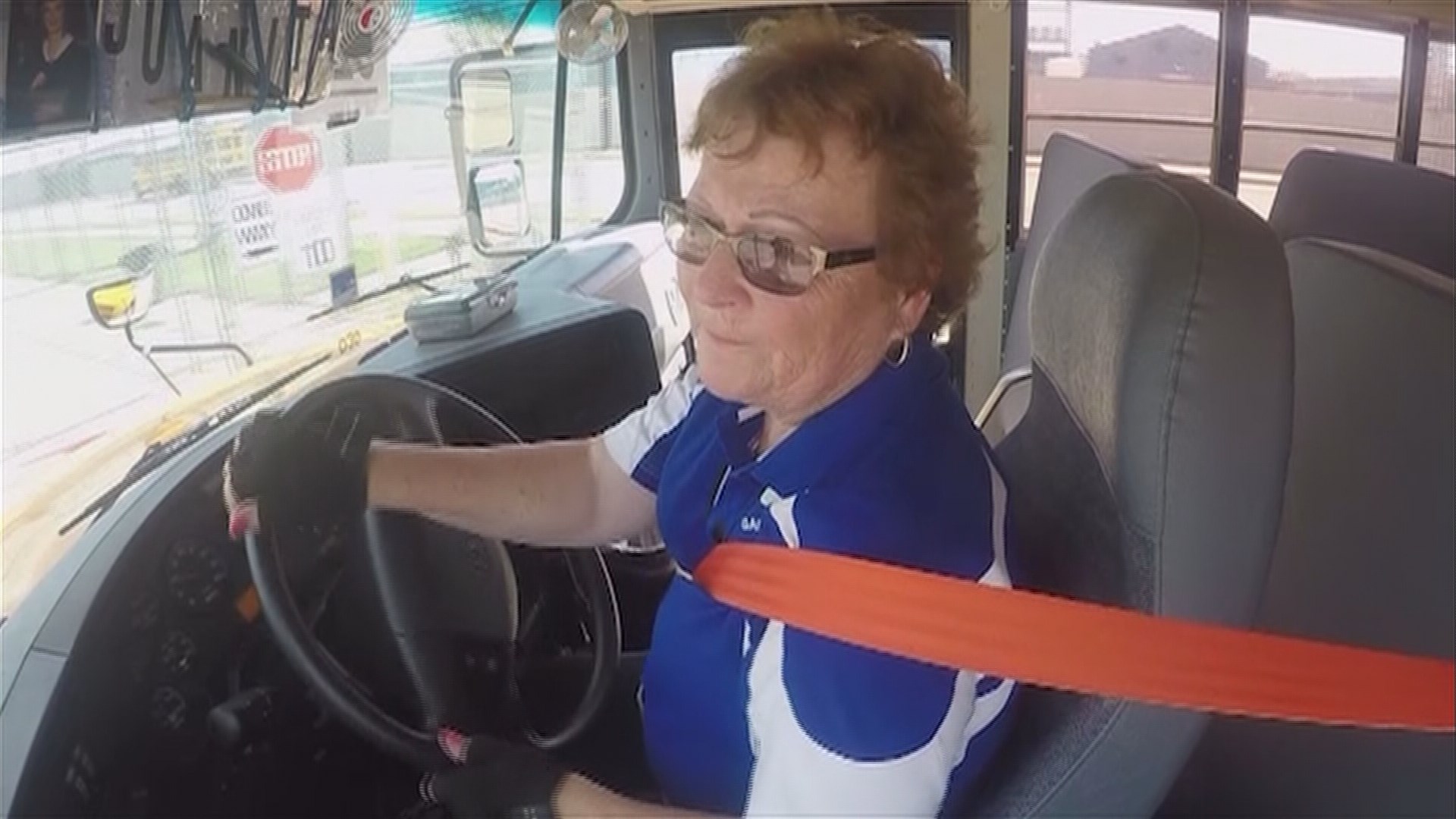 She assumed the boy was heading to the water on purpose. On one of the cameras on the Garland ISD bus, Wells can be heard screaming, asking where the child's parents could be.
"Oh, child, what are you doing?" she said as she brought the bus full of school children to a halt. "Oh, my God. Where does he live?"
Then, she says a woman came running after the child — a woman she assumed was the toddler's mother. By then, the little boy had already reached the edge of the pond.
"And I looked, and the mother and the little boy both went under," Wells said.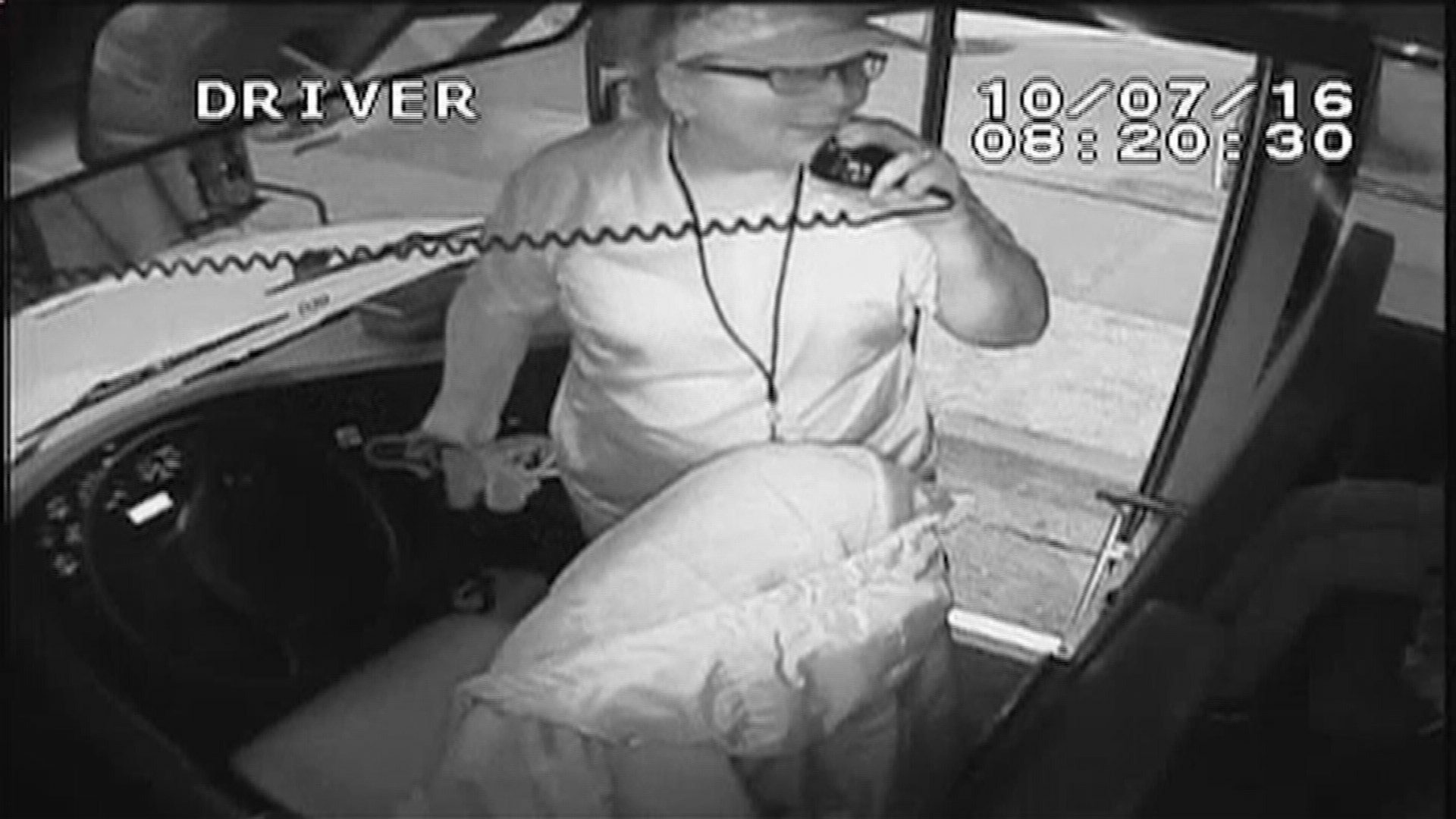 Then, in video from the camera on the bus, Wells is seen leaving the bus to go help. As she does, a student with a hip injury hands her one of his crutches as a tool to reach into the water.
"I said, 'Grab hold, grab hold,' and she couldn't reach it," Wells said.
That's where eighth grader Moriah Bass stepped in.
"We pulled them out with the crutch, me and Mrs. Juanita," said the Austin Academy student. Moriah held the bus driver's hand so she could reach farther into the water. Then, together, they pulled both to shore.
"I literally started crying. What if? All the 'what ifs' came. 'What if this would have happened,'" Moriah said.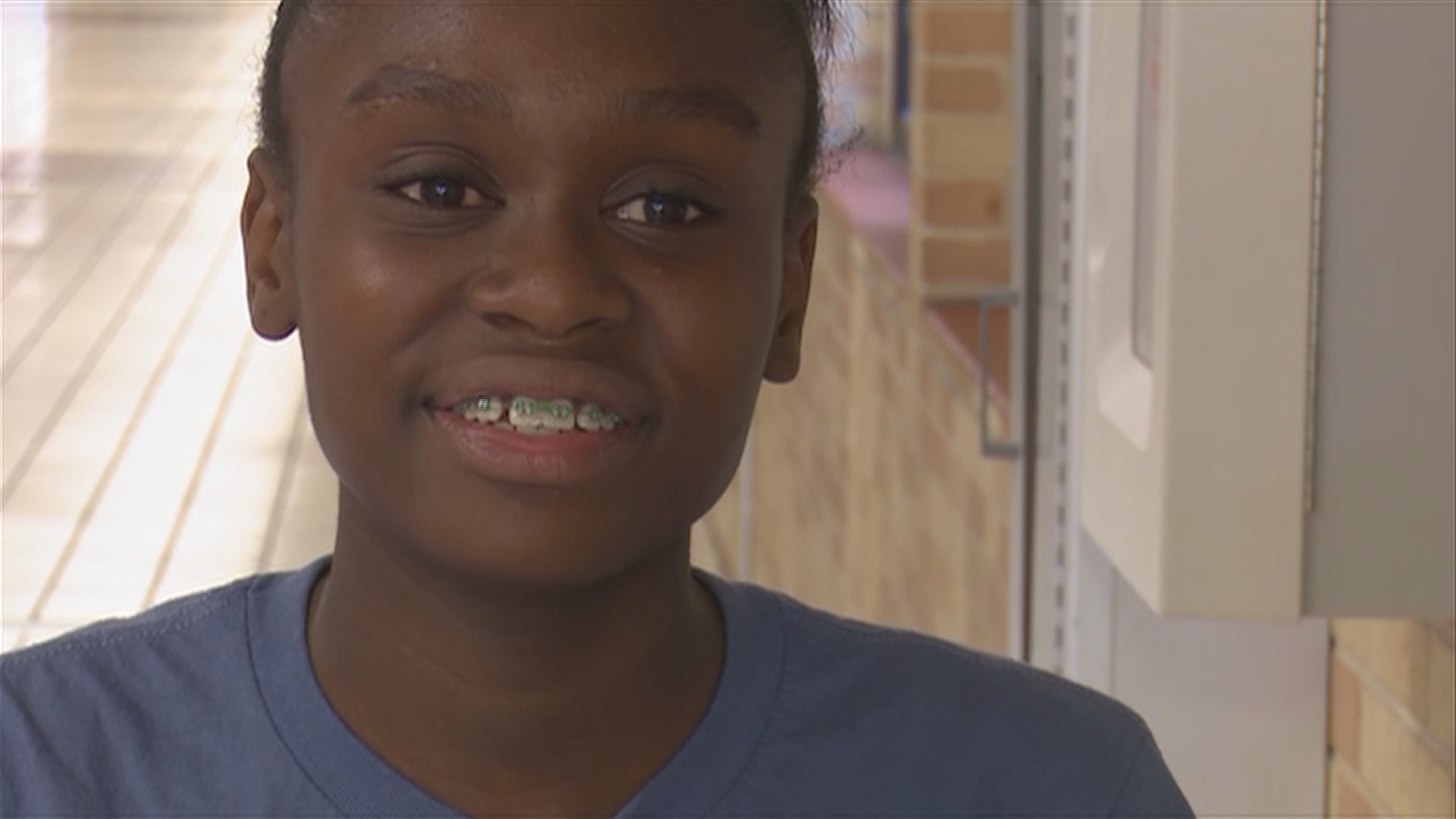 "She's wonderful. I told her she was a hero," Wells said of the eighth grader. "That, I couldn't have done it without her."
"She's a hero, too. She's, like, one of the best bus drivers ever," Moriah said. "She's a hero. I'm just a student."
"I'm a bus driver," Wells laughed, refusing to call herself a hero. "A bus driver trying to get my kids to school."
Police and paramedics took the mom and toddler to the hospital as a precaution. Wells says she still doesn't know who they were, just that they definitely needed help that rainy morning.
"Well, God intended me to be there. God had that planned for me before I got up that morning," she said. "I don't know whether you can put that on tape or not, but I do believe that."
And everyone involved believes Moriah and Mrs. Juanita are true heroes.
"I'm a bus driver," Wells said. "A blessed bus driver."
A blessed bus driver, and student, also blessing a few more lives along the way.