Giving employees their choice of revolver as a gift is part of an effort to promote personal safety and team building, Ben Wolfgram, who co-owns Hortonville-based BenShot, said Tuesday.
The business has 16 full-time employees, including several veterans. But the business also has employees who had never fired a gun, he said.
This is the first time his company has done anything like this, Wolfgram said. The father-son business was started in 2015 in a small garage workshop in this village of about 3,000 residents 100 miles northwest of Milwaukee.
Most workers were excited at the prospect of receiving their handguns, he said.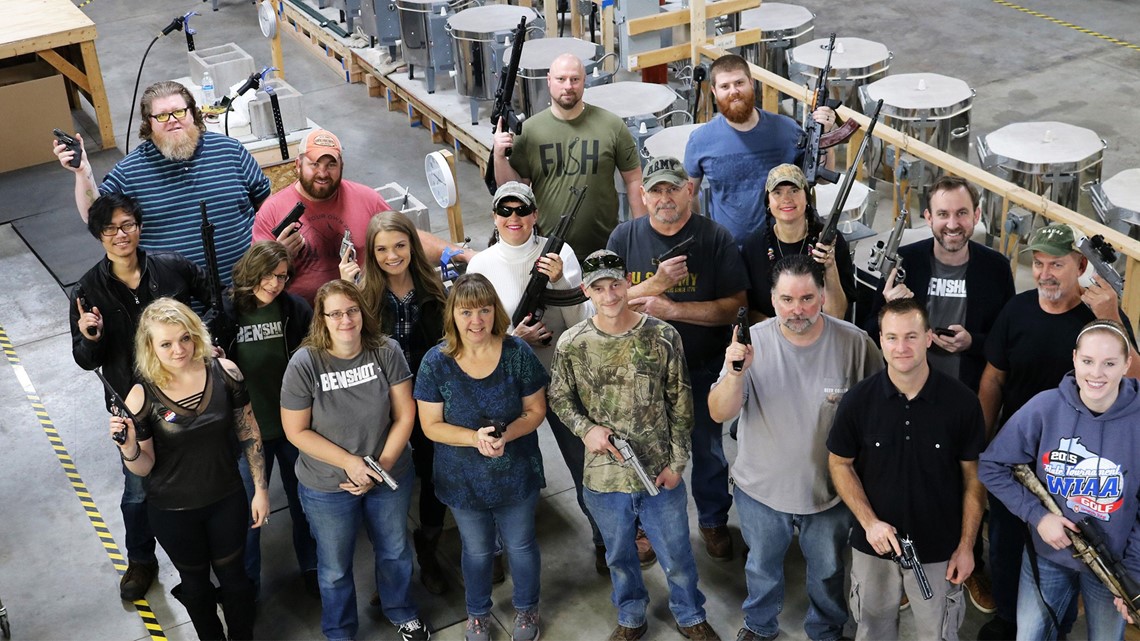 Employee Chelsea Priest of Green Bay said she feels as if the gift will empower her and will help keep her safe.
"I've never been a part of anything like this," she said.
At least two employees initially declined the gift but are considering accepting it after taking a gun-safety course that company executives required before giving the guns, Wolfgram said.
The national debate about guns was thrust back into the spotlight recently after the Oct. 27 shooting at a Pittsburgh synagogue and the Nov. 7 shooting at a bar in Thousand Oaks, California. Two months ago, a gunman wounded four of his co-workers at a software company in Middleton, Wisconsin, before police shot and killed him.
Wolfgram said he wasn't worried about workplace violence because his business has a small staff and all of the employees know each other well.
"For us, now, we have an entire armed staff," he said. "I think that's pretty good."