LONDON, UK — King Charles III was crowned Saturday morning, putting a priceless, centuries-old crown — and two newer ones — back in the spotlight.
St. Edward's Crown was last worn by Queen Elizabeth in 1953 for her own coronation. Considered the centerpiece of the United Kingdom's Crown Jewels, it is only used to crown new monarchs — so Saturday was Charles' first and last time wearing it.
The solid gold creation weighs nearly five pounds and is dripping with hundreds of rubies, amethysts, sapphires, garnet, topazes and tourmalines. To protect royal heads from all that weight, it's padded with an ermine band and a purple velvet cap.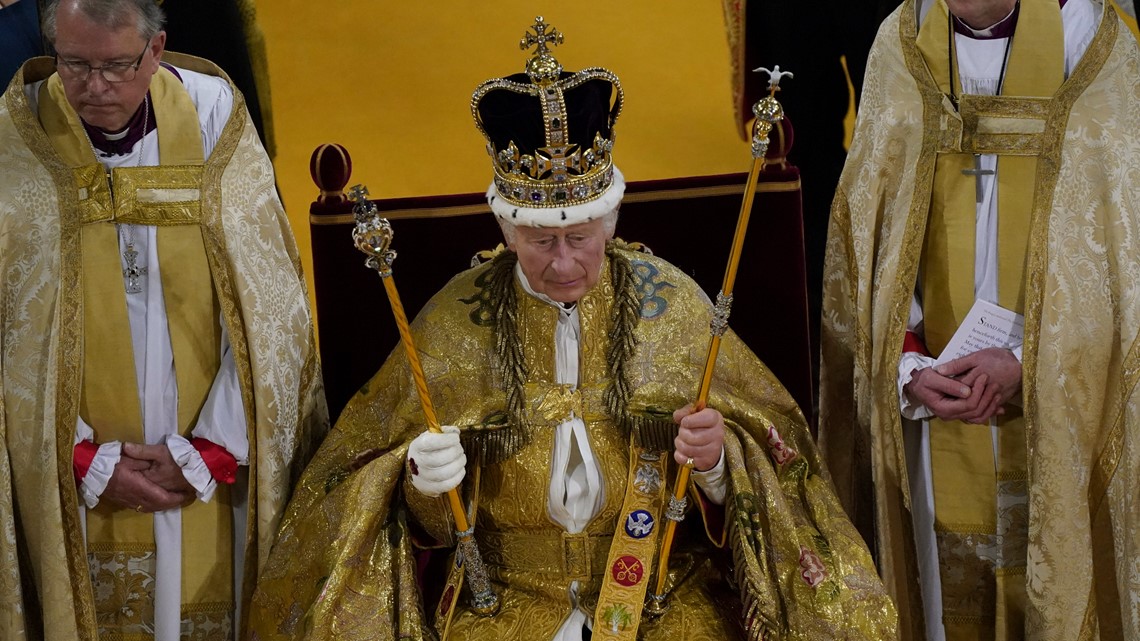 Besides its once-a-generation moment in the limelight, the crown usually sits in the Tower of London, where millions of people view it each year. It was moved to an undisclosed location months ago to be modified for Charles' coronation — a relocation that British authorities kept secret until after the fact for security reasons.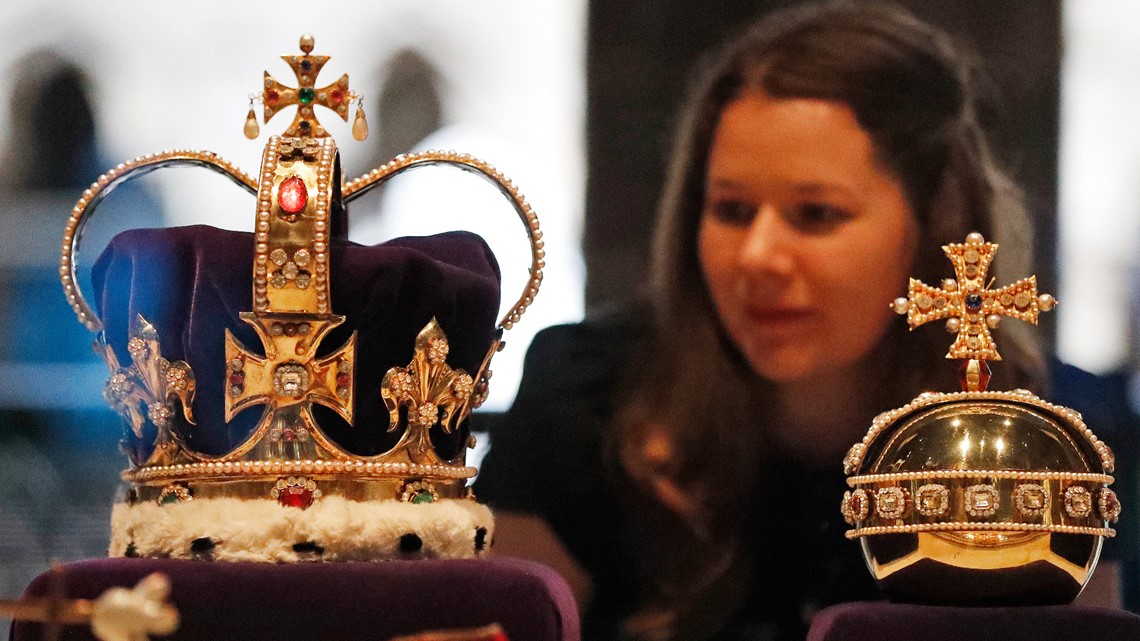 The current crown was made for Charles II in 1661, replacing a medieval crown that was melted down in 1649 after the House of Commons abolished the monarchy and declared a commonwealth during the English Civil War. The original was thought to date back to Edward the Confessor, who reigned in 1042-1066.
After the ceremony, Charles switched to the lighter Imperial State Crown, made for the coronation of his grandfather King George VI in 1937. The crown is encrusted with more than 2,800 diamonds and other precious stones, including several with long histories of their own.

Charles' wife Camilla, the queen consort, was crowned with Queen Mary's Crown. Designed for the 1911 coronation of King George V and his wife, Mary, its silver and gold frame is set with 2,200 diamonds.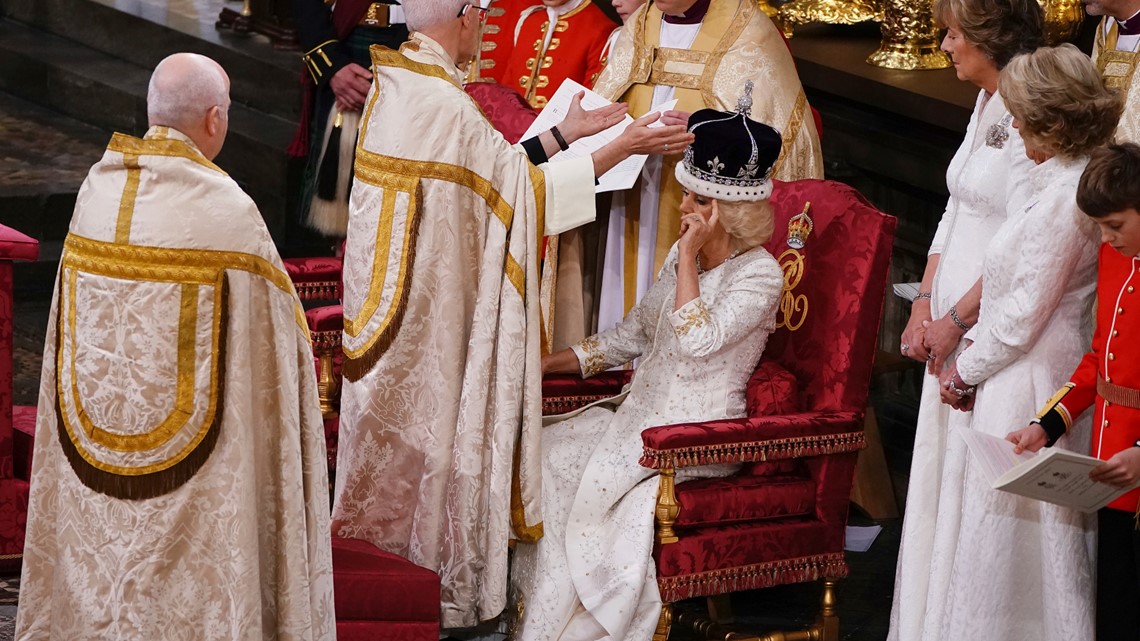 The Associated Press contributed to this report.