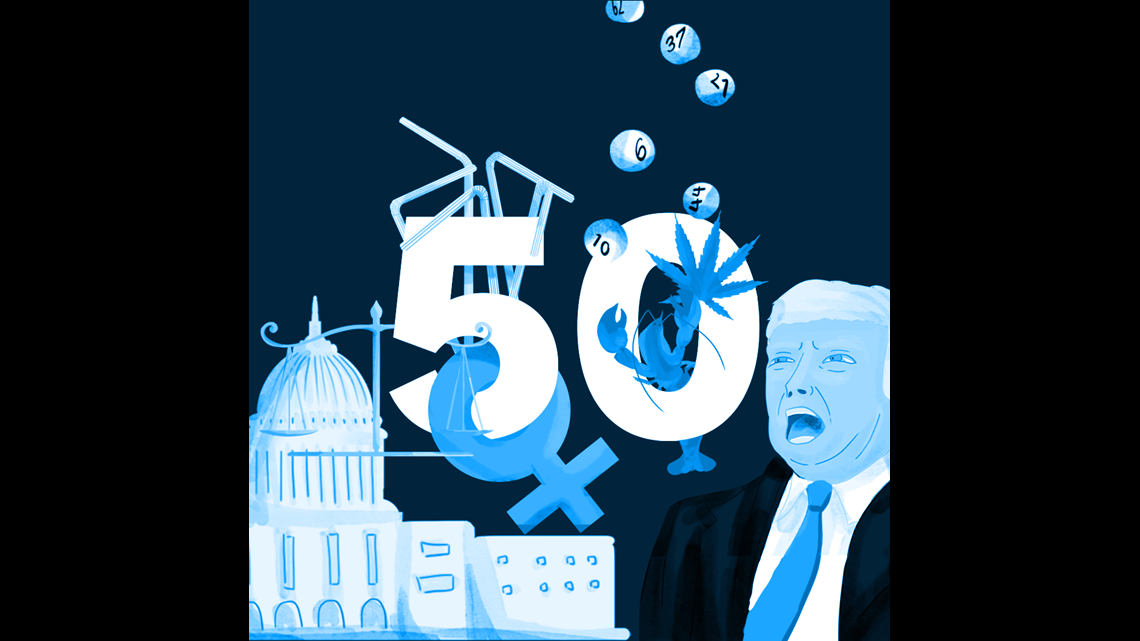 After another eventful year, USA TODAY revisits one story from each state that moved us – the big news, the best investigations and the moments we can't stop talking about.
Alabama
Jeff Sessions, the Russia investigation and high-profile White House departures
The former Alabama senator's beleaguered tenure as U.S. Attorney General finally ended in November, one day after the midterm elections. While Sessions was one of President Donald Trump's earliest supporters, he was berated by the commander-in-chief for recusing himself from the investigation into Russian meddling of the 2016 presidential election. Sessions' departure was just one of the many notable firings and resignations from the Trump administration in 2018, including chief of staff John Kelly and secretary of state Rex Tillerson. As for the Russia investigation: Trump has denied wrongdoing, and repeatedly called special counsel Robert Mueller's looming investigation a "witch hunt." Earlier this month, Trump's former personal attorney Michael Cohen was sentenced to three years in federal prison – the first sentencing for a member of the president's inner circle, and one that could hold legal perils for Trump.
Alaska
Massive quake turns disaster into a learning experience
Arizona
'You're telling me that my assault doesn't matter': Contentious Kavanaugh hearings
Arkansas
Viral photo shows a brother saying goodbye too soon
An Arkansas family's tragic photo captured hearts around the nation in June as it showed the moment a brother said goodbye to his dying little sister. Adalynn Sooter, 4, lost her battle with a rare brain tumor, but her siblings got one last chance to spend time together. Jackson, 6, rubbed his sister's head as she grasped his hand. Then Jackson said goodnight. Addy was Jackson's "playmate, his best friend, his little sister," father Matt Sooter wrote on Facebook. "This isn't how it's supposed to be." Though her condition worsened and the rare tumor took her life hours later, the family found hope: "She wasn't in any pain at the end," her father wrote.
California
Wildfires devastate the Golden State
California wildfires burn thousands of acres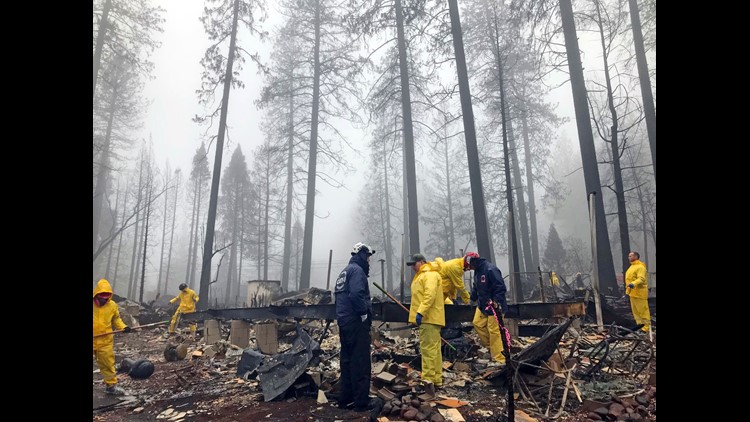 Colorado
'Most inhumane and vicious crime': No parole for dad who killed pregnant wife and 2 kids
Christopher Watts gave an emotional TV interview the day after his pregnant wife and two daughters were reported missing in August, pleading for their safe return. Shortly after, he was arrested and charged in their gruesome deaths. Watts drove the bodies to an oil field and buried his wife in a shallow grave. He shoved Bella and Celeste in two separate oil tanks, pushing their bodies through openings that were only 8 inches in diameter. In November, the suburban Denver dad was sentenced to three consecutive life terms in prison and 84 additional years with no possibility of parole.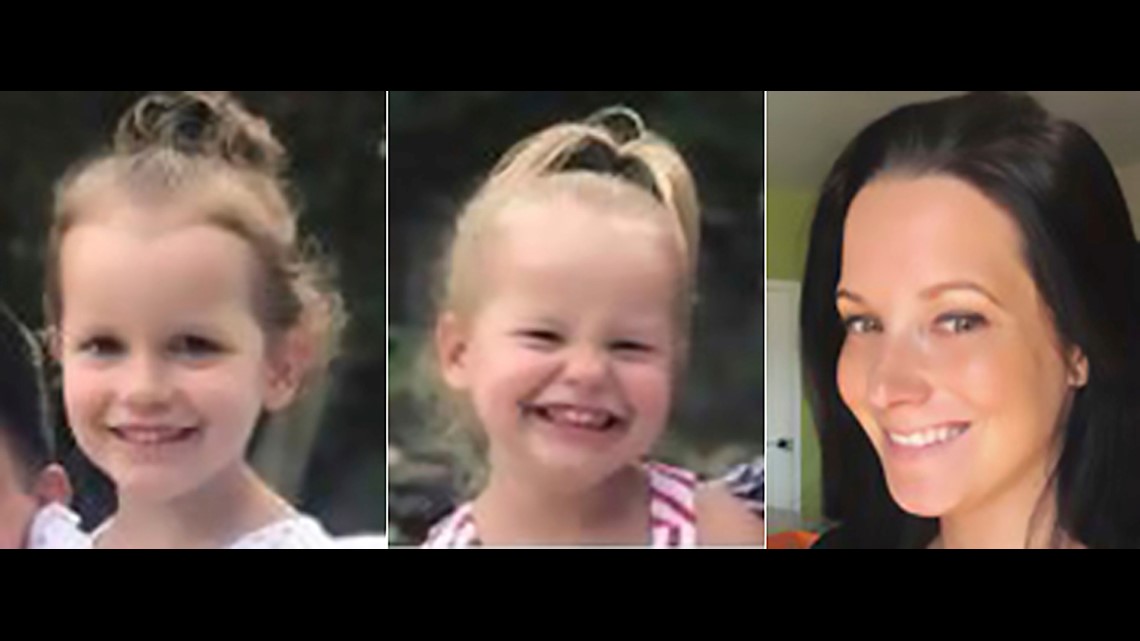 Connecticut
Teacher fired for running student 'fight club'
A former substitute teacher at a Connecticut high school was fired and faced charges after police discovered he was running a "fight club" inside of his math class. Ryan Fish, 23, encouraged high school students in Montville to physically battle as students recorded the fights and cheered. Police became involved when a social worker reported a 15-year-old student was traumatized after being robbed and beaten by his classmates. Fish was fired from his position at the school and faced felony and misdemeanor charges associated with child endangerment. Those charges will be dropped if Fish completes the state's accelerated rehabilitation program, a judge ruled in October.
Delaware
Virtual reality lets chemo patients ditch sterile hospitals for tranquil woods
As poison dripped into her veins, Kathleen Krakowski heard birds chirping and watched leaves sway in the wind. Krakowski, a breast cancer patient, sat in chemotherapy at the Helen F. Graham Cancer Center & Research Institute in Newark, but she gazed into a serene forest within a virtual reality headset. "It doesn't look fake at all," she said. Patients could also sit on the beach or admire a mountainside, forgetting – if only for minutes – the sterile hospital room and deadly illnesses, nurses said. More health-focused VR programs are coming to ease challenges for women in labor and those in chronic pain, too, VR companies VRHealth and Oculus announced in September.
Florida
They witnessed a mass shooting at school. Then they marched for their lives
Georgia
Brian Kemp wins, Stacey Abrams sues
Hawaii
False alarm: Ballistic missile alert rattles Hawaii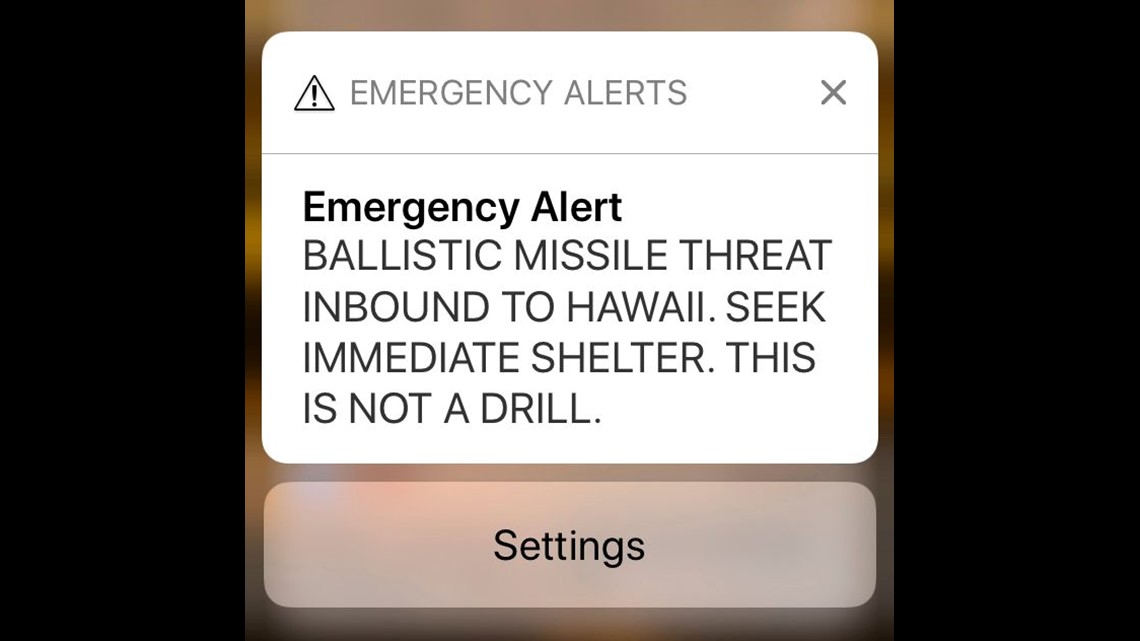 Idaho
Inspiring photo shows an Idaho boy's simple, patriotic gesture
An Idaho boy who protected the American flag with his body stirred the patriotism of a nation in September. Fifth-grader Jack LeBreck lay on the ground under the flag as two other boys struggled to fold it on a windy day. The moment of respect was captured by a passerby who shared the image to Facebook, where it soon made national headlines. The image was so iconic that some questioned its authenticity. "Was it staged?" some asked photographer and Facebook user Amanda Reallan. Most certainly was not: "These boys had no idea I was taking the photo," she said. "They took it upon themselves to protect the flag."
Illinois
He was stopping a gunman at a bar. He was shot by police anyway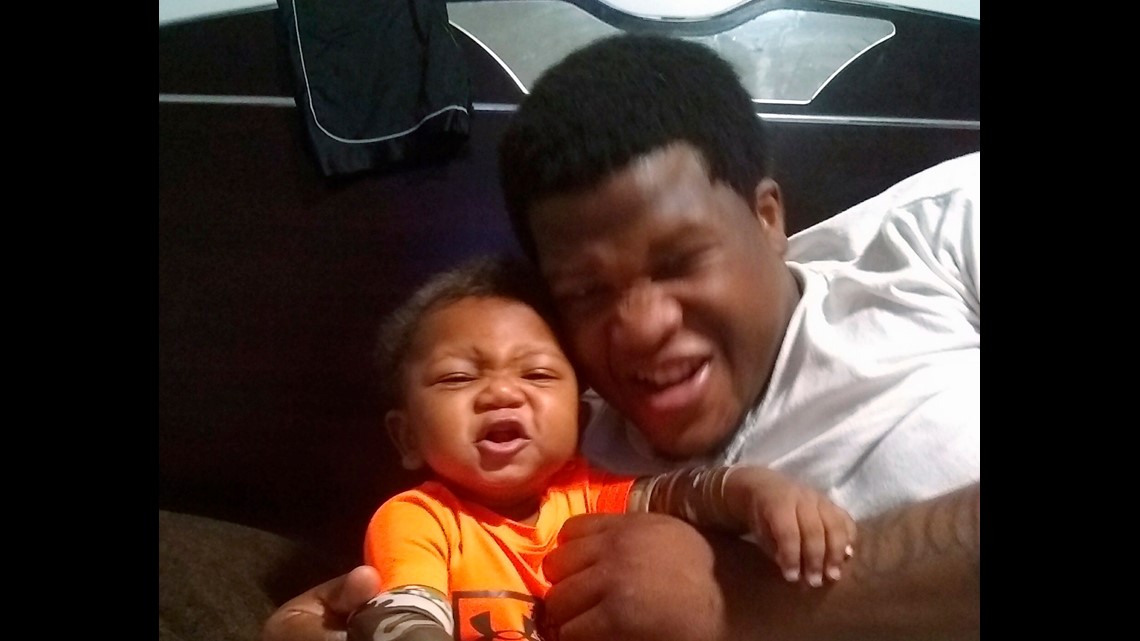 Indiana
Aftershocks from Larry Nassar upend USA Gymnastics
Iowa
Mollie Tibbetts went missing. Her story gripped a nation
Mollie Tibbetts was last seen running along Boundary and Middle Streets in her hometown Brooklyn on July 18, surveillance footage shows. The 20-year-old University of Iowa student was reported missing the next day, sparking a monthlong search that gripped Americans from Iowa to the White House. "I just want Mollie's family to know: You're on the hearts of every American," Vice President Mike Pence said Aug. 15. Authorities found her body in a cornfield southeast of Brooklyn six days later, and charged Cristhian Rivera, a 24-year-old Mexican national, with first-degree murder. Rivera, who led police to the body, said he "blocked" his memory after pursuing Tibbetts during her run. He pleaded not guilty to the charge.
Photos: Mollie Tibbetts growing up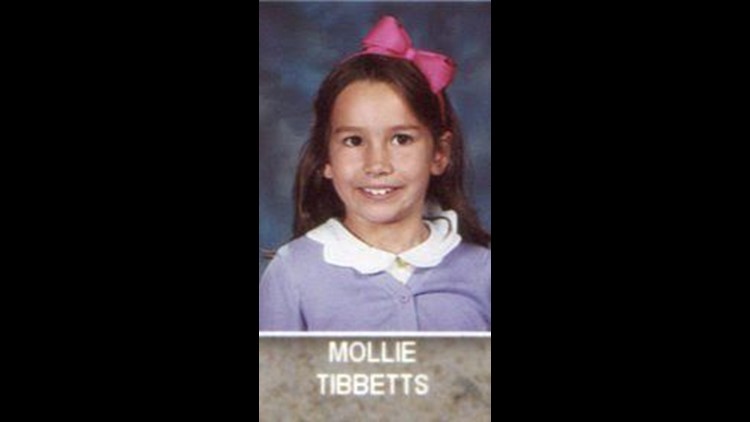 Kansas
Army officer's adopted Korean daughter forced to leave US
A South Korean-born teenager who was adopted by her aunt and uncle in Kansas will soon be forced out of the country. Now-retired Army Lt. Col. Patrick Schreiber and his wife Soo Jin delayed a formal adoption of daughter Hyebin, in large part because Schreiber, a 27-year Army veteran, was deployed in Afghanistan where he served as an intelligence officer. Following poor legal advice, the parents formally adopted their daughter a year too late, when she was 17 – one year after the cutoff for a foreign-born child to derive citizenship from an American, according to immigration law. In September, a federal judge said the girl must leave the country immediately after she graduates Kansas University. The family said if their daughter is deported, they will move to South Korea.
Kentucky
'It is such a shock': Two die in shooting in Kroger grocery store
Louisiana
Mothers keep dying in childbirth. The simple solution is ignored
More than 50,000 American women are severely injured during childbirth each year. About 700 die. Why? Medical workers skip safety practices known to head off disaster. And the deadliest state for pregnant women and new mothers is Louisiana, according to a USA TODAY investigation, "Deadly Deliveries." There were 58.1 deaths for every 100,000 births in the Pelican State from 2012 to 2016. Half of these deaths could be prevented, best estimates say, and half the injuries reduced or prevented with better care. Through our investigation, USA TODAY contacted 75 hospitals in 13 states to ask if they followed certain nationally recognized safety practices. Half wouldn't answer.
Maine
Smoked lobsters? Restaurant tries marijuana to ease crustacean pain
At Charlotte's Legendary Lobster Pound, your lobster might get smoked before it gets steamed. The restaurant in Southwest Harbor experimented with using marijuana to ease lobsters' pain before the steaming process. Owner Charlotte Gill said she tried it with a lobster named Roscoe, placing him in a covered box with two inches of water as marijuana smoke was pumped inside. Gill said Roscoe was more calm following his smokeout. PETA is not convinced, though. "There is a well-established, foolproof way to prevent crustaceans from suffering, though, and that's by not eating them."
Maryland
It was 'like a war zone,' but they still put out 'a damn paper'
Victims of the Capital Gazette newspaper shooting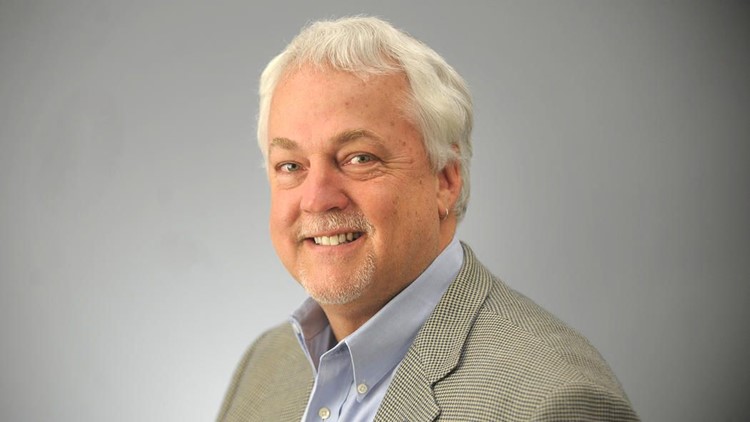 Massachusetts
Hidden dangers lurk underneath from aging gas pipes
Michigan
Aretha Franklin: America says goodbye to a queen
Aretha Franklin, the "Queen of Soul" whose music shaped the American songbook for over 50 years, died of pancreatic cancer in August. Franklin was a transcendent cultural figure of the 20th century. She sang for presidents and royalty, and befriended high-profile leaders such as the Revs. Martin Luther King Jr. and Jesse Jackson. Amid the global glitter and acclaim, she remained loyal to her adopted home, living in the Detroit area for decades. Her marathon, 8-hour funeral featured speakers like Former President Bill Clinton and legendary record producer Clive Davis and included musical tributes from Stevie Wonder, Ariana Grande and Jennifer Hudson. Rev. Al Sharpton called Franklin's career the soundtrack to the Civil Rights Movement, saying "We don't all agree on everything, but we agree on Aretha."
Minnesota
Washington welcomes a younger, more diverse Congress
Ready, set, history: All the firsts who won Nov. 6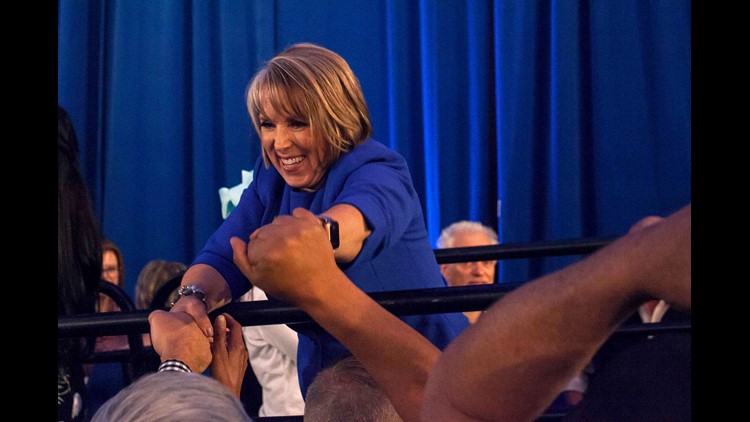 Mississippi
Searching for answers: The FBI reopens the Emmett Till case after six decades
Sixty-three years have passed since Emmett Till's gruesome murder, but the FBI announced in July it was reopening investigations into the black teen's historic death "after receiving new information." Till was visiting relatives in Money in 1955 when a white woman, Carolyn Bryant Donham, accused him of sexual harassment. Till's body, beaten and shot, was found three days later, igniting a national debate about race and violence. Today, his family is still searching for the truth. "We want the process to work, and we want justice to prevail for Emmett," Deborah Watts, Till's cousin, told USA TODAY. "This cannot just be forgotten."
Missouri
Duck boat tragedy: 17 people die, including nine from same family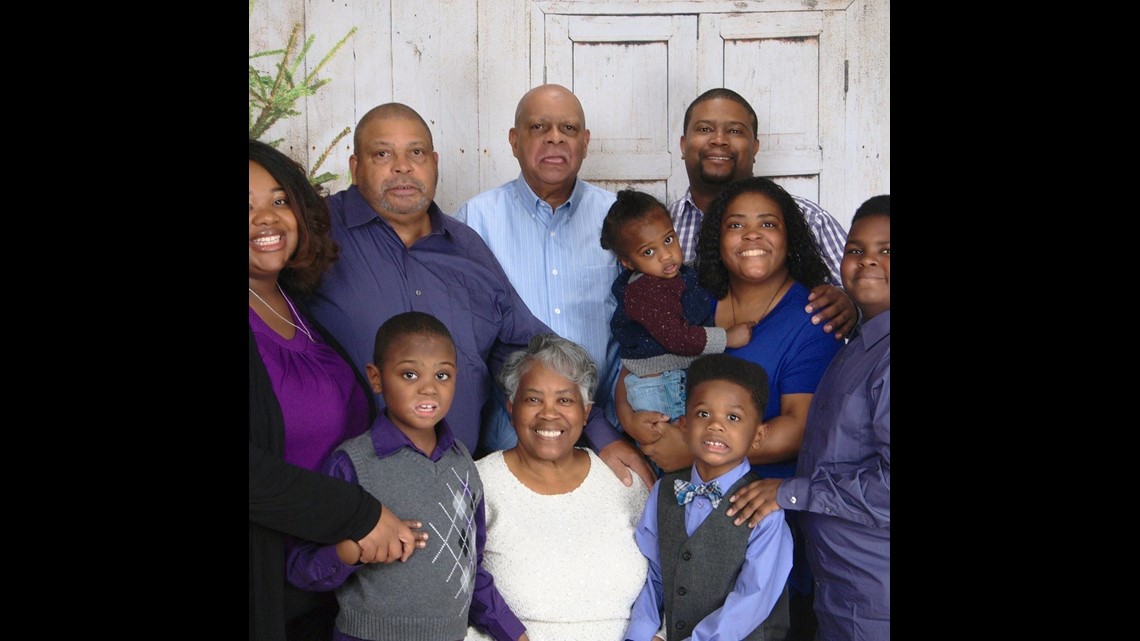 Montana
Border Patrol agent questions women for speaking Spanish
Two U.S. citizens at a northern Montana gas station were questioned by a U.S. Customs and Border Protection officer for speaking Spanish earlier this year. Ana Suda captured video of the now viral encounter, where she and her friend were asked for identification because of the language they were speaking inside a convenience store gas station about 35 miles south of the U.S.-Canada border. Suda accused the agent of racial profiling. Responding to questions about the incident and whether or not to speak Spanish publicly, acting CBP commissioner Ronald Vitiello later said "It's not something people should be concerned about if they're here legally."
Nebraska
'Please forgive me': First-ever fentanyl execution in Nebraska
The first person ever executed in the U.S. using fentanyl had three last words for his witnesses: "I love you." Carey Dean Moore died Aug. 14 from a fatal mixture including the drug, the first such execution in the United States and Nebraska's first lethal injection of any kind. Moore, 60, had faced death after killing two cab drivers in the summer of 1979. Death penalty opponents feared that the mixture with fentanyl – an opioid more potent than heroin – could have inflicted extreme pain had the substances not worked as planned. In a last statement, Moore apologized to his brother, a witness to the first murder: "Please forgive me, Don, somehow."
Nevada
Dennis Hof – dead, bombastic, legal brothel owner – elected to Nevada's state assembly
Nevada voters elected a legal pimp who had died several weeks prior in a November state assembly race. Dennis Hof was known as a flamboyant and notorious brothel owner, reality TV star and later Republican politician. A rally for Hof's campaign took place just hours before his Oct. 16 death at the age of 72 – that rally attracted high-profile conservative speakers including Former Maricopa County Sheriff Joe Arpaio and Fox News personality Tucker Carlson. Following his death, Hof remained on the ballot and cruised to an easy victory in his Assembly District race. His win kicked off a lengthy and competitive process to appoint a living Republican to the seat.
New Hampshire
Mystery lotto winner can stay anonymous
New Jersey
Jersey Shore is back in a year of reboots
Snooki, The Situation and the rest of Jersey Shore's cast returned for a two-season reboot filled with plenty of "duck face" and nostalgia for the reality show that premiered in 2009. The cast partied in Miami Beach, Florida and Las Vegas before heading to – where else – Atlantic City. This time around, the cast dealt with more than just the cabs being here, as the show touched on issues like sobriety and parenthood. And Jersey Shore wasn't the only reboot this year. The Ocean's franchise, A Star is Born and a spooky new take on Sabrina the Teenage Witch all made their way back to our screens in 2018.
New Mexico
Search for missing child leads to grisly New Mexico compound
"We are starving and need food and water." The message from inside a "third-world"-like compound in New Mexico led authorities to a gruesome discovery in August. Eleven children were rescued amid a search for three-year-old Georgia boy Abdul-Ghani Wahhaj, whose father allegedly abducted him. Police found the children with a group of heavily armed Muslims living on property they didn't own in a compound built from wooden pallets, clear plastic tarps and dirt-filled tires. The toddler's body was later found buried on the site. One of the rescued children told authorities the group's leader believed the dead child would be reincarnated to launch an attack on banks, schools and other "corrupt" institutions. Now, five adults from the compound face firearms-related charges and accusations that a group member had been training children and others in military tactics.
New York
Trump Foundation to fold under pressure from state
Did President Donald Trump turn his Trump Foundation into a political tool? Allegations "sufficiently support a claim that Mr. Trump intentionally used Foundation assets for his private interests knowing that it may not be in the Foundation's best interest," New York Supreme Court Judge Saliann Scarpulla said in a ruling last month that cleared the way for a civil lawsuit against the Trump Foundation. An investigation led New York Attorney General Barbara Underwood to allege Trump used the foundation as "little more than a checkbook" to promote his businesses and presidential campaign. The lawsuit spurred an investigation of the organization's tax practices by the state Tax Department, and the Trump Foundation agreed to dissolve in December. Add to that the alleged tax evasion and "outright fraud" by the Trump family as reported by the New York Times in October. The Times' investigation sparked a separate state inquiry into Trump.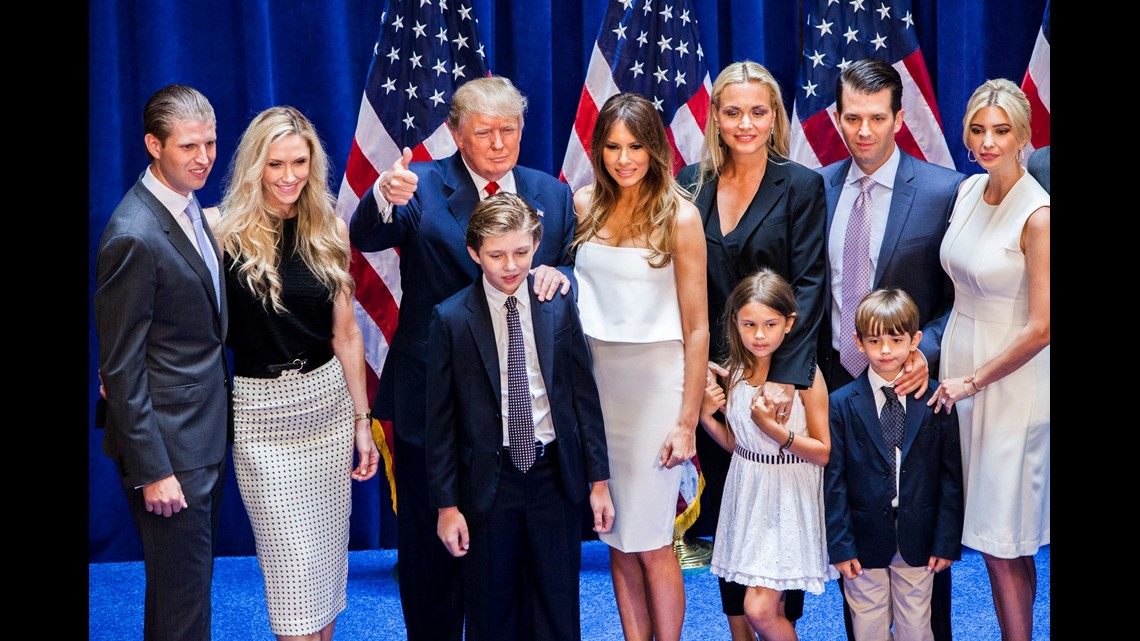 North Carolina
Flooding from Hurricane Florence ravages North Carolina
Florence: Pets affected by the monster storm