FORT WORTH, Texas — Updated with quotes from Joshua McClatchy.
Missing since June 1, Joshua McClatchy was found alive late Friday night, the Polk County sheriff confirmed.
Through an online broadcast of the Polk County Sheriff's Office dispatch radio, thousands listened as search and rescue teams pinpointed the Fort Worth hiker's location. Crews were able to find him when they saw his flashlight.
The search and his rescue were arduous. McClatchy was found in the dark of the night in the remote, rocky terrain of the Caney Creek Wilderness area.
Once he was carried to safety, he was transported to the Mena Regional Health System, where his sister and other family members joined him, ABC News reported.
They also reported he was in good condition but dehydrated, according to Polk County Sheriff Scott Sawyer.
John Obeidin, McClatchy's roommate, was among those who listened to the live stream of McClatchy's rescue. He heard the news that rescuers made contact as he was driving from North Texas to Arkansas.
"I am listening in while charging my car trying to figure where I need to drive to next," he said in a Facebook post. "He's definitely heading to the hospital next, then home."
"They are getting Josh off the mountain right now," he said around midnight. "Every single person who participated in this rescue operation is incredible."
News of his rescue comes after his sister, Miranda Balduf, said hours earlier that rescue crews and local authorities received cell data they believed would pinpoint McClatchy's location.
"Be positive," she wrote in a Facebook post less than four hours before McClatchy was located. "Never lose hope. They will find him."
McClatchy, 38, went missing last Saturday on the Buckeye Trail in Arkansas after he sent a text message to his mother asking for her to send help.
"Hey mom, I need your help," he wrote. "Remain calm and we'll get through this."
McClatchy described his location as best as he could.
Police and search and rescue teams were able to use that text message to pinpoint his location, according to Balduf.
"It was a miracle he found a signal," she said.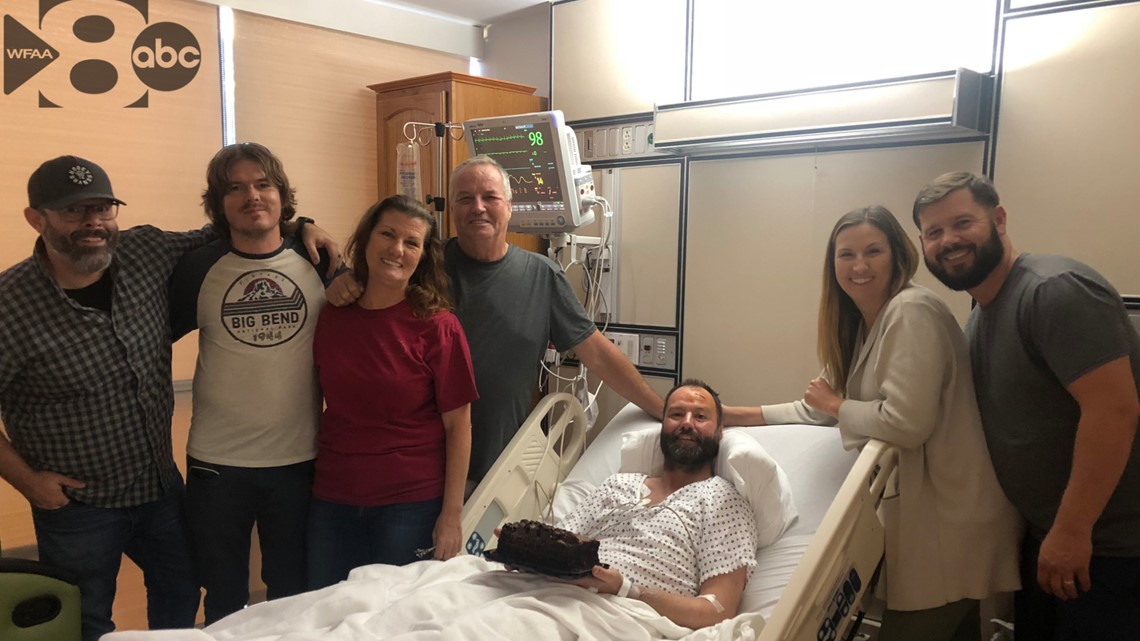 On Saturday, WFAA spoke to McClatchy for the first time since his rescue.
"It's not just one miracle, it's hundreds of miracles," McClatchy said of his rescue.
"Firstly, I want to thank my lord and savior Jesus Christ," he said. "I wouldn't be alive without Him.
"Secondly I want to thank everybody on the search and rescue teams that worked around the clock the last week to find me. I wouldn't be alive without them either.
"I would like to thank my family and friends who welcomed me at the trailhead. That was unexpected and warms my heart like no other.
"Finally, I want to thank anyone who has ushered kind thoughts, love and prayers from around the world. It is overwhelming and it means so much to me."
McClatchy isn't ready to speak about what happened during the near-week he was missing, but he did say that "when they found me they let me take a couple of sucks out the CamelBak. It was so refreshing. I had an IV before I made it down, so I was starting to feel considerably better."