DALLAS — A community group that is working to give young inner-city teens guidance and tools for success is kicking off its new mentoring initiative.
Organizers with A Steady Hand are working to recruit 1,000 mentors for the young men attending Carter High School in Dallas Independent School District.
As students and men from across the community gathered in the auditorium of Carter High School, you could call them men on a mission.
"Good morning," one of the mentors shouted as he greeted the students. "Are you doing alright?"
Hundreds of young male students appeared optimistic as they prepared to meet potential mentors on Tuesday morning.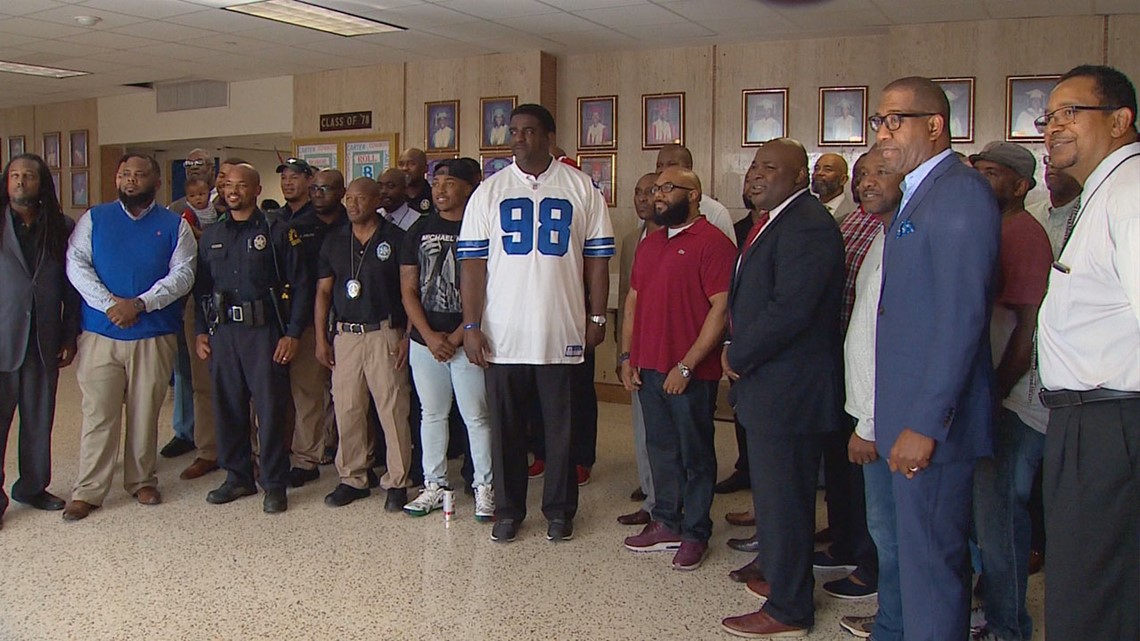 Robert Maston took time to chat with senior William Savala. He told the teen, "If a freshman was messing up in the classroom, we pulled them to the side."
The guys, young and old, are on the road to building brotherly bonds.
"Kids are exposed to a lot of things at a young age, and I believe mentorship helps them focus," said senior Sederick Oliver.
The community group A Steady Hand is partnering with Dallas ISD on the new grassroots mentoring initiative. It's trying to match each of the 500 young men at Carter with a mentor. More than 150 men showed up to the campus for the kick-off event. Pastor Bryan Carter has been spreading word about the mentoring initiative to men at Concord Church.
"Young men of color deal with so many obstacles in life," Carter said. "It's important for us to encourage them, to challenge them, to support them."
The mentors are making a commitment to the students. Former Dallas Cowboys player Greg Ellis spent time encouraging the group.
"Everybody, especially teenagers, needs some leadership and some guidance," Ellis said.
Carter High School Principal Jonathan Smith calls the mentoring initiative significant, given many of the young men do not have a father present in the home, and some of the students lack positive make role models in their neighborhoods.
"When your family isn't able to be here, it would be great for someone to help you out," said senior Omer Moran.
A Steady Hand says the commitment from the mentors is simple. They ask each man who joins the mentoring initiative to dedicate at least one hour with the student, per month.