Kristina Huggins, 19, says she hopes someone with information on her boyfriend Dylan Spaid's fatal shooting steps forward.
There was no way for Kristina Huggins to know that a silly moment captured on Snapchat would be the last video she'd ever take with her boyfriend.
"He said I was the love of his life," Huggins said from her Arlington home Wednesday. "And in a few years, he would love to propose, and he would want to be with me the rest of his life. But that's not going to happen."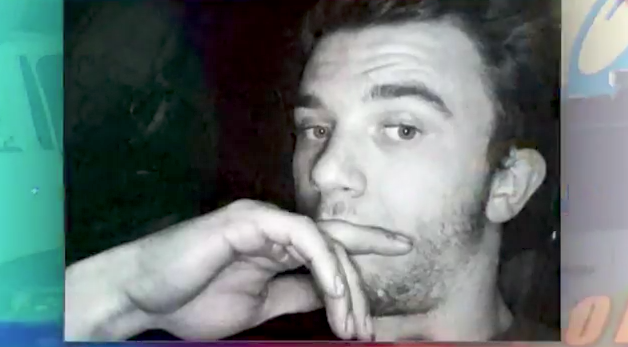 Sunday night, they were merging onto I-20 eastbound from Cooper Street in Arlington when her boyfriend, 19-year-old Dylan Spaid, and a driver of a dark sedan got into a brief exchange. Afterwards, Huggins says that driver tried to cut them off. The next thing she knew, she says the car pulled up next to Spaid on the driver's side and rolled down their passenger-side window.
"Then I turned around, and I heard a shot," she said. "The last thing I remember, I looked at him and we were still driving, I tried to figure out where his foot was."
Dylan Spaid had been shot in the head. His truck was still driving. Huggins, traumatized, took the wheel and eventually crashed into the NTB Tire sign near Matlock. She injured herself in the ordeal.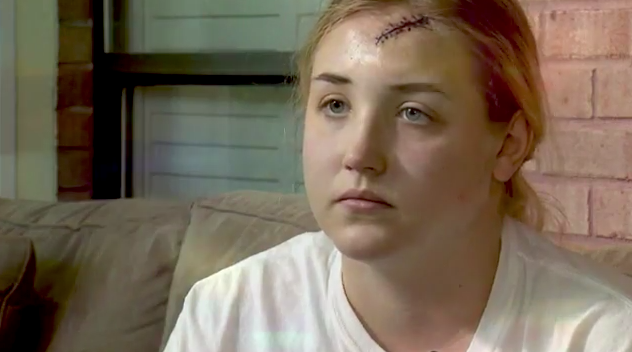 Spaid died of the gunshot wound at the hospital.
"I just cannot believe people are that evil," Huggins said Wednesday.
She says she can barely sleep, waiting for word that Arlington Police have found who's responsible. Police say they're looking for a black Mercedes or BMW four-door vehicle, with tinted windows and silver rims.
"It's like a bad dream, a horrible dream," Huggins said. "I can't even imagine. I don't even know how that person sleeps at night."
Huggins says the pointless violence needs to stop.
"They shouldn't be on the road in the first place, honestly. If they can't control when they're upset, they shouldn't be driving at all," she said.
And as she recovers both emotionally and physically, she hopes her story will make drivers think twice.