DALLAS — Two people have been hospitalized after they were shot in the Deep Ellum area of Dallas early Sunday, police said.
Police said they responded to the shooting just before 1:20 a.m. in the 2800 block of Elm Street, near the intersection with Malcolm X Boulevard.
According to police, two people were found with gunshot wounds and were transported to a local hospital. They are currently stable, police said.
The department posted a video on Twitter of the shooting incident. The video showed multiple people who appeared to be firing gunshots into the air.
Police also released a photo of a possible suspect in the incident. The suspect was seen wearing a red shirt, red shorts with a white Nike logo and white shoes.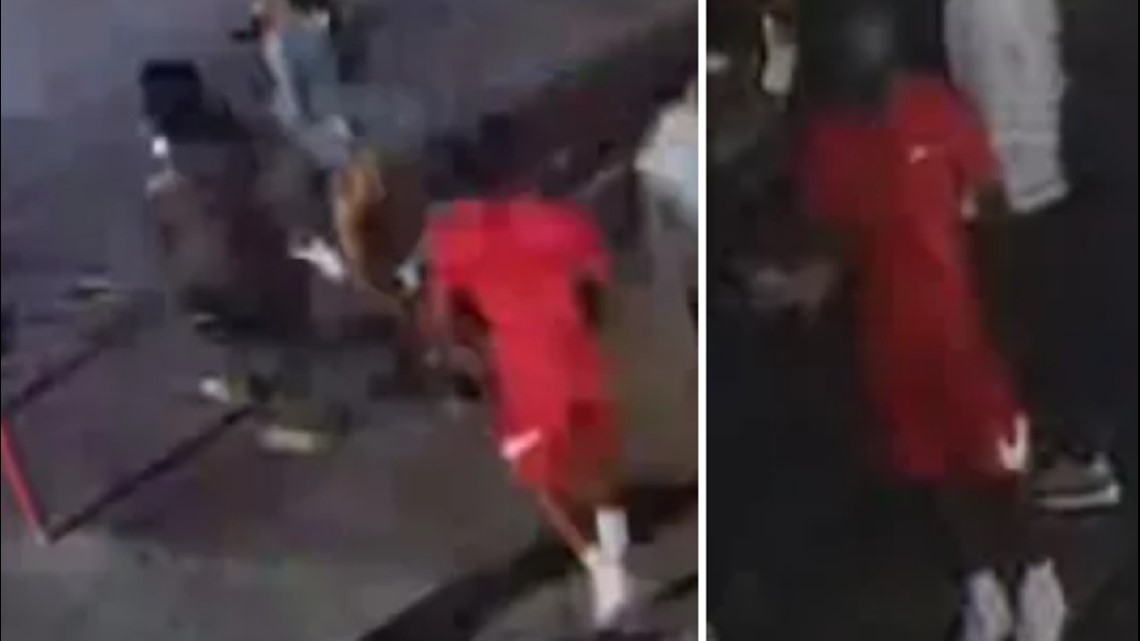 Anyone who may have information on the incident is asked to call police at 214-671-3631.