DALLAS — Updated at 11:29 a.m. Wednesday with details of arrest and DeSoto ISD statements.
An 18-year-old faces a murder charge after admitting he shot and killed a 17-year-old recent graduate of DeSoto High School.
Kenaijae Keon Anderson was arrested Tuesday afternoon, hours after Leroy Hawkins III was killed in downtown Dallas.
Anderson was also a recent graduate of DeSoto High School, district officials said Wednesday.
"As our community continues to mourn for Hawkins, we also extend our concern and support to the family of the other young man as well," DeSoto ISD officials said in a written statement.
The shooting occurred just after midnight Tuesday in the 400 block of North Akard Street near Federal Street.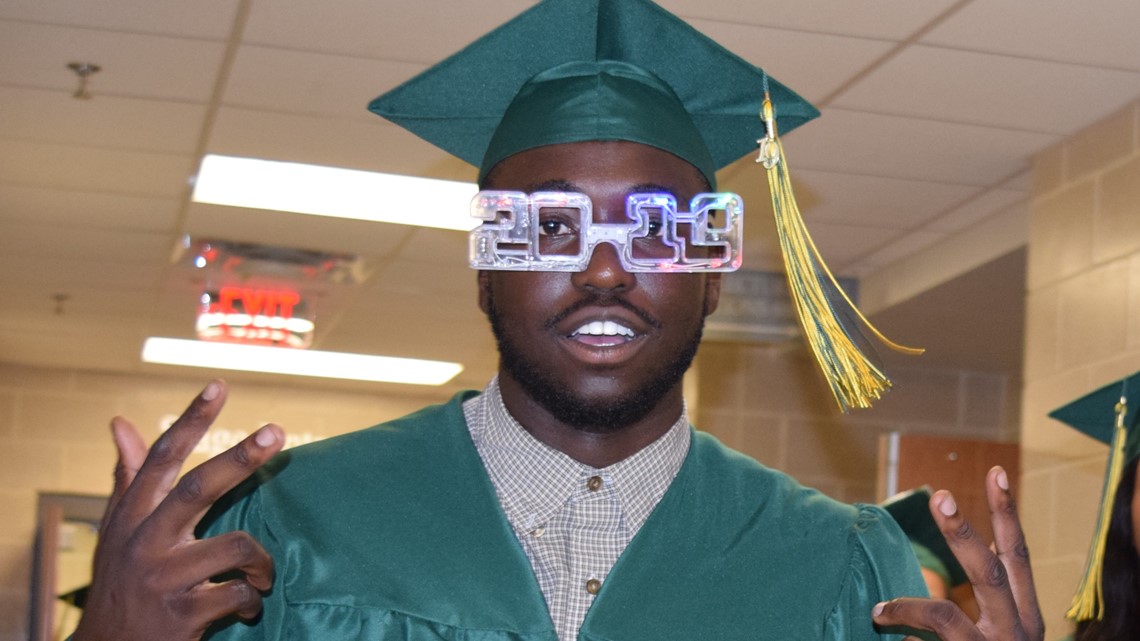 Police said Anderson walked up to a red 2007 Pontiac and began arguing with two people inside before pulling out a gun.
The driver ran away, but Hawkins was found in the passenger seat with several gunshot wounds. He was taken to the hospital, where he later died.
Police said Anderson, Hawkins and the driver knew each other.
Anderson remains in the Dallas County jail in lieu of $200,000 bail.
Hawkins graduated days before the shooting from DeSoto High School, where he had played football.
"This tragedy furthers underscores the opportunity that we have to ensure that our students have avenues and support to adequately navigate and resolve conflicts," DeSoto school officials said in the statement.
"As a school community, we are saddened by the loss of Class of 2019 graduate, Leroy Hawkins III. We have been in contact with the family and understand that funeral arrangements are pending at this time.Counselors are available in the high school counselor's corner for support," DeSoto school officials said in a written statement Tuesday.
Also on WFAA: