FORT WORTH — Ethan Couch has been a model prisoner in adult jail, according to Tarrant County Sheriff Dee Anderson.
Anderson fielded questions on a national talk show Monday about how the infamous "affluenza teen" passes time by watching exercise videos and eating Blue Bell ice cream.
In case there are suspicions about coddling the young man who was convicted on four counts of intoxication manslaughter, Sheriff Anderson showed us around the Lon Evans Corrections Center on Tuesday.
"This is what we call an isolation cell," he said, stepping into a typical room. It's all steel and concrete. There's a built-in concrete bench to hold a bed mat; a steel sink and toilet, and even a shower. But there is no privacy.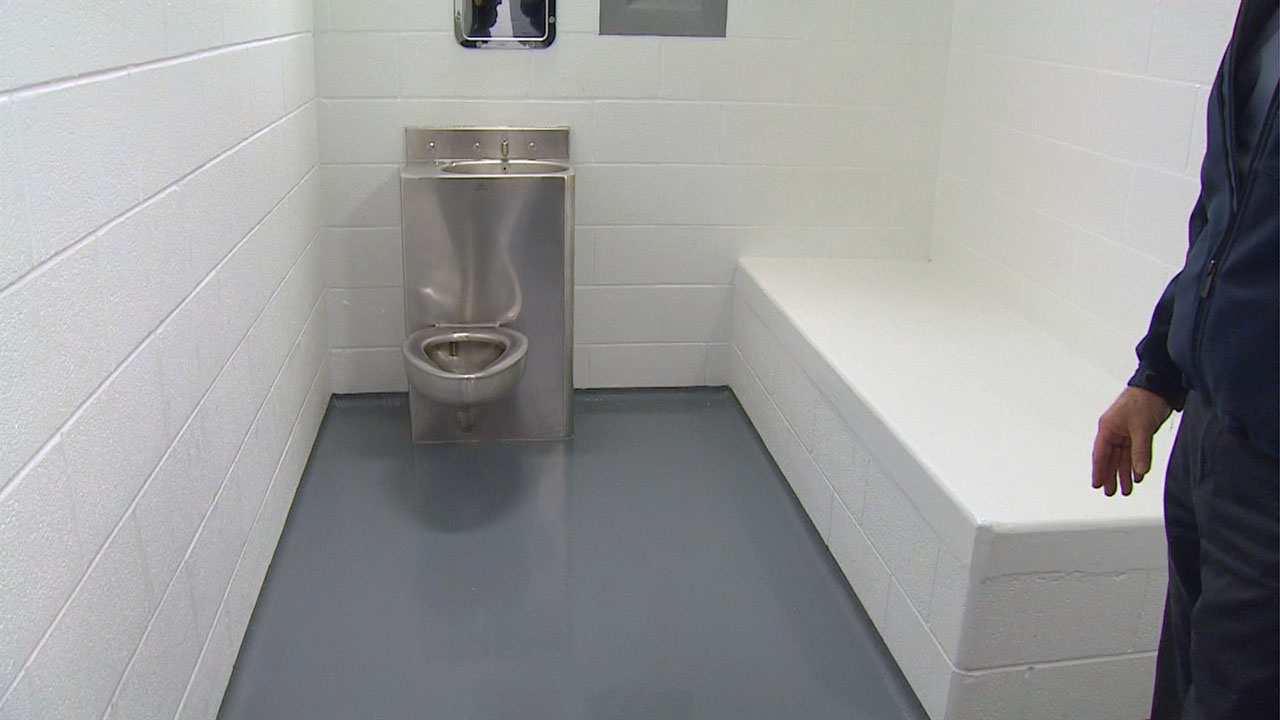 "This gives us the ability — if we need to — to leave a person in here 24 hours a day. We don't have to move them at all."
It's an existence a medieval monk might embrace, but Anderson says most inmates prefer the old jail, and view the new Lon Evans maximum security facility as punishment.
When a judge ordered Couch out of juvenile detention last Friday, Sheriff Anderson put him here, because he said this is the safest place for Ethan.
With a notorious high profile inmate, you have to worry about someone else trying to hurt him," Anderson said. The three-year-old Lon Evans center has the tightest security, so it's safest for jailers and prisoners.
Inmates never even interact. They never pass in a hallway... should they ever be in the hallway.
Food is passed through the "bean chute," a heavy steel portal in the heavier steel door.
There is a window that jailers can open or close. And a small window at the back that cannot be closed.
Even visitation is through the bean chute, via computer monitor. It is rolled up to the door. Visitors sit in booths far away, off the jail lobby.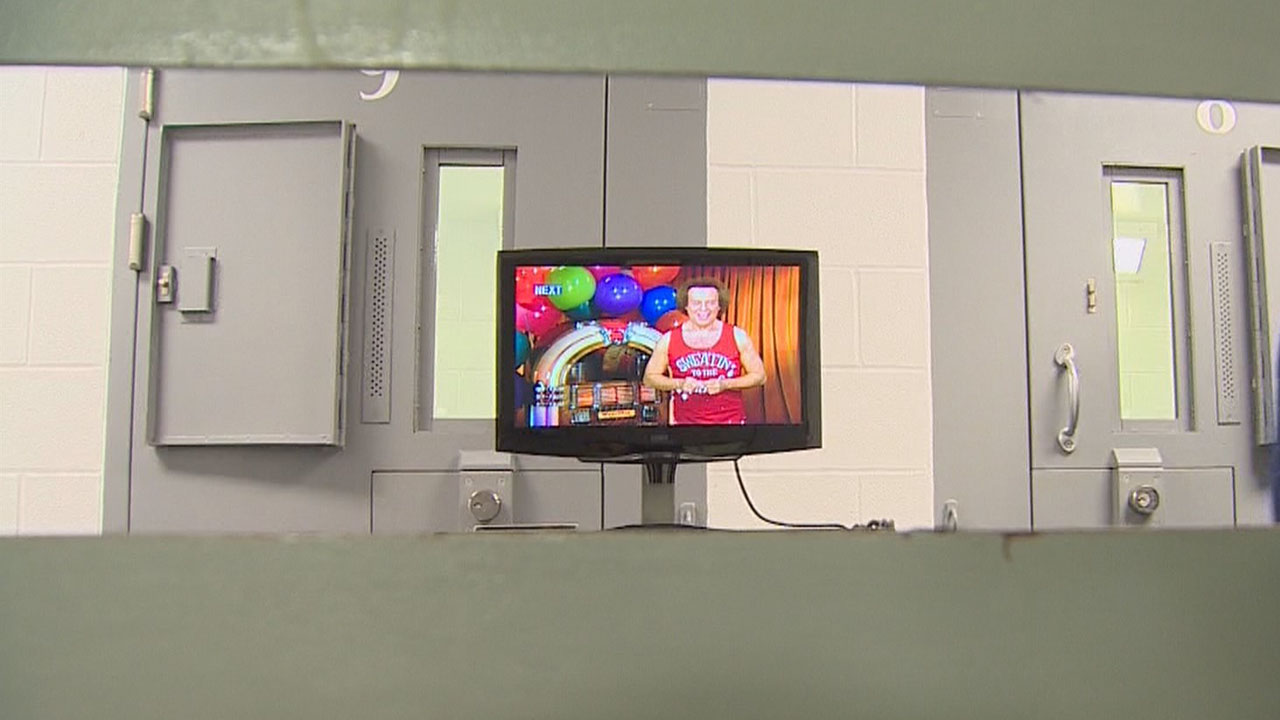 "There's no TV-watching in this facility," the sheriff said. That is, unless an inmate wants to watch an exercise video. Two choices: Richard Simmons or ancient videos of the late fitness guru Jack LaLanne. The videos are also viewed through the "bean chute" on a small monitor rolled up to the closed door.
This is Ethan Couch's world now. It is true that inmates can get ice cream, but only if they buy it from the commissary cart. And that's a privilege jailers can take away to help control behavior.
The overall feeling is one of industrial loneliness. Clean and quiet. And — it's hoped — a place for Ethan Couch to think.
There is little else to do as a guest of the Lon Evans Jail.