ARLINGTON, Texas -- Eight students are back on solid ground after they were stuck for hours overnight on the new 'Joker Ride' at Six Flags Over Texas.
The Arlington Fire Department used ladder trucks to rescue the students while strong storms were blowing through. The ride stalled in such a position the students were on their backs while the wind and rain passed through.
The Joker roller coaster at Six Flags over Texas opened earlier this week now closed after 8 students rescued after being stuck over night. pic.twitter.com/UdoEoqnkQv

— Mike Forbes (@mikeforbeswfaa) May 20, 2017
Once the rescue began, it took about 3.5 hours to complete the rescue.The last person was rescued around 3 a.m. No injuries were reported. There is no word on what caused the malfunction.
PHOTOS: Students stuck on Six Flags Over Texas ride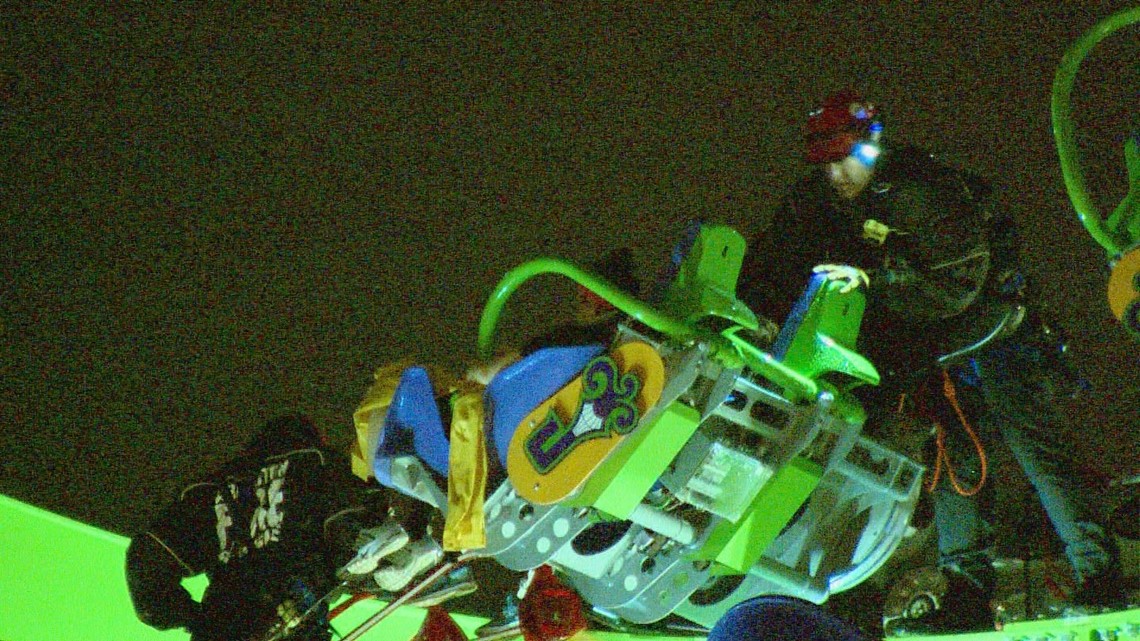 There is also no word if 'The Joker' will officially open today. The amusement park said the ride will undergo a full inspection before opening.
"The Joker will open following a full inspection. Severe headwinds triggered a safety stoppage overnight. All guests were safely unloaded."
— Six Flags Over Texas (@SixFlagsOverTX) May 20, 2017
A statement from Six Flags Over Texas read:
The safety of our guests is our highest priority. Our maintenance and safety teams worked with the Arlington Fire Department to unload 8 guests from the ride. Our engineers are currently conducting a thorough inspection to determine what triggered the ride to stop. A determination of when the ride will open will be made once the safety check is complete.
Hours after 8 students were rescued from the new Joker ride at Six Flags, engineers are inspecting the roller coaster. No injuries reported. pic.twitter.com/tuMpmYktju

— Mike Forbes (@mikeforbeswfaa) May 20, 2017