HOUSTON – Former President George H.W. Bush remained intubated in the intensive care unit at Houston Methodist Hospital Thursday morning.
Spokesman Jim McGrath said the former president's medical team is "actively evaluating him for extubation, and we are hopeful he will be discharged from the ICU in a few days."
Extubation means they would remove the tube that's helping him breathe.
"When they take out the breathing tube, so generally when that happens that's a good sign, and they're able to breathe on their own," explained Dr. Richard Hamill, a professor at Baylor College of Medicine.
McGrath said Mr. Bush "had a good night's rest" and remains stable.
He was well enough to sign off on a tweet congratulating Jeff Bagwell on the Hall of Fame.
And George W. Bush posted the prayers are working and his parents are "doing much better."
Mrs. Bush says she feels "1000% better," McGrath said. She was diagnosed with a case of bronchitis after being hospitalized Wednesday as a "precaution after experiencing fatigue and coughing." McGrath said she hadn't been feeling well for the last week. She had to wait for flood waters to recede before she went to the hospital.
Bronchitis is known to follow a cough or flu and cause infection or swelling of bronchial tubes. It can be treated with antibiotics.
President Bush, 92, was moved to ICU Wednesday morning to "address an acute respiratory problem stemming from pneumonia."
The former president had to have a procedure to "protect and clear his airway," said spokesman Jim McGrath. It required sedation and was the first time the president had ever been intubated.
Bush 41 was initially admitted to Methodist in the Texas Medical Center on Saturday for shortness of breath.
Former Secretary of State James Baker and his wife Susan visited the couple Wednesday night. McGrath added that they are "deeply appreciative for the wonderful care they are receiving – as well as the prayers and good wishes from far and wide."
McGrath said he's confident Bush will rally, as he has done in the past.
"There's not a lot of money to be made betting against George Bush. You can't keep a good man down and he's the epitome of that," he said."It's a serious situation, he's 92, he's got pneumonia, he's in the ICU. But again, you don't vote against George Bush."
Neil Bush, their son who lives in town, has been to visit. President Bush's condition was looking so good earlier this week, his son Jeb, who was teaching at Texas A&M, decided to return to Florida.
Photos: The Bushes in recent years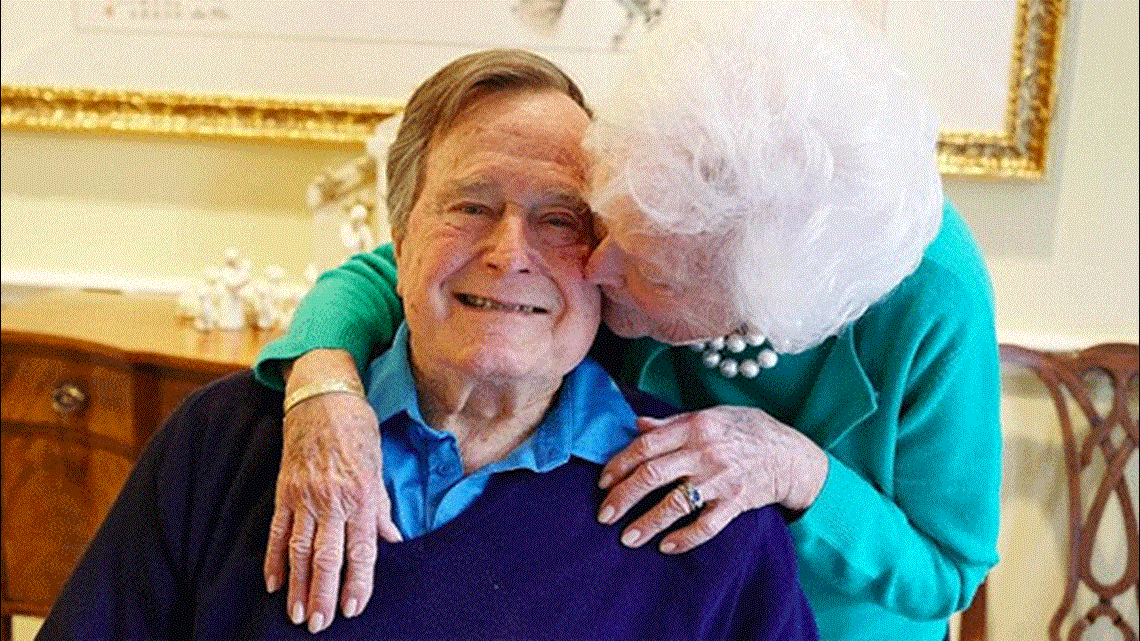 Photos: The Bushes in recent years
George W. Bush, the 43rd president, still expects to attend the inauguration and does not plan to travel to Houston, spokesman Freddy Ford said.
All five of the couple's children have checked in and are keeping close tabs on how their parents are doing.
President-elect Trump tweeted well wishes to the Bushes.
Looking forward to a speedy recovery for George and Barbara Bush, both hospitalized. Thank you for your wonderful letter!

— Donald J. Trump (@realDonaldTrump) January 18, 2017
President Obama praised the Bushes in his final press conference Wednesday afternoon. "They are as fine a couple as we know and so we want to send our prayers," Obama said.
Photos: President George H.W. Bush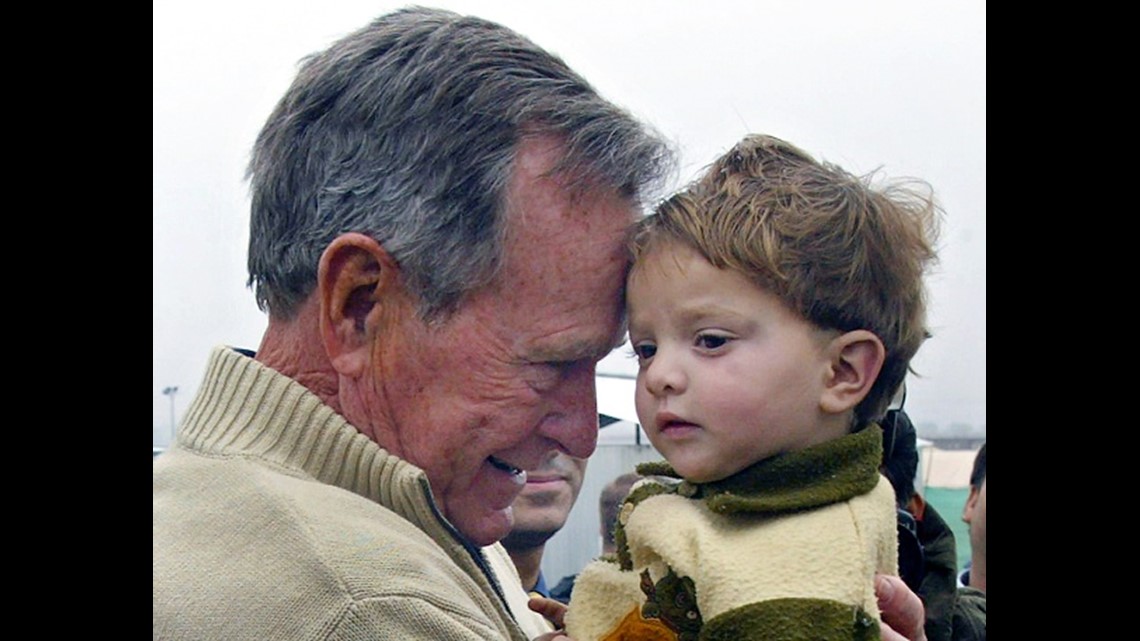 President Bill Clinton also send his best wishes.
41 and Barbara—thinking about you both and sending wishes for a speedy recovery. Love, 42.

— Bill Clinton (@billclinton) January 18, 2017
Photos: President George H.W. Bush
Bush is the oldest living former U.S. president.