Sini Mathews, the adoptive mother of Sherin Mathews, has been charged with abandoning or endangering a child after turning herself in to police Thursday afternoon. Sini was escorted by her attorney when she turned herself in at the Richardson City Jail.
Bond was set at $250,000 on Friday morning.
Sini's husband, Wesley, remains in police custody on an injury to a child charge. He was arrested when Sherin's body was found on Oct. 7 on a child endangerment charge and was re-arrested Oct. 23.
An arrest warrant affidavit obtained by WFAA Thursday details what happened the day before Sherin was reported missing. According to the affidavit, Sini, Wesley Mathews and their biological daughter went to a restaurant in North Garland, leaving Sherin behind.
"The Mathews family went out to dinner Friday evening, left Sherin behind without any kind of adult supervision or anything like that," said Sgt. Kevin Perlich with Richardson Police.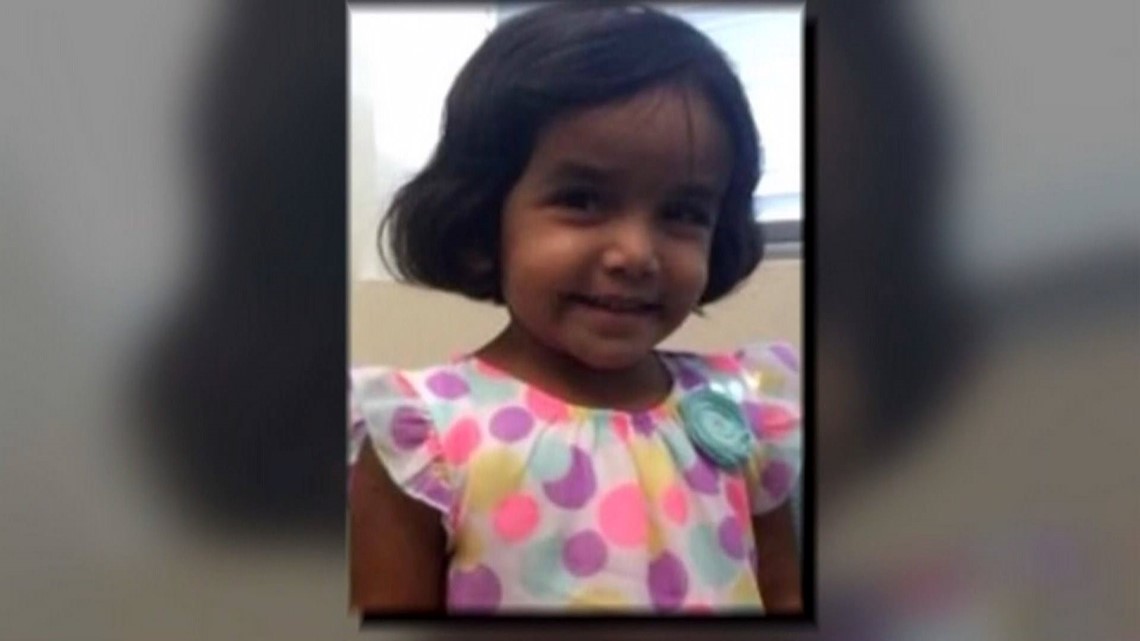 Cell phone records and receipts place Sini and Wesley at the restaurant the night of Oct. 6. The itemized receipt indicated that the family ordered one child's meal at the restaurant, which was also confirmed by the waiter serving their table.
"We used cell records and financial records and then we were able to contact the people who worked at the restaurant," said Perlich.
The affidavit says Sherin was left at home for an hour-and-a-half. When her adoptive parents returned, she was "still in the kitchen." The affidavit does not provide clarity on how or when Sherin died.
In Wesley's initial interview with police in the days after Sherin's disappearance, Wesley had said he put Sherin outside as punishment for not drinking her milk. He changed his story weeks later, saying she choked on milk in the garage.
That story has once again changed, with Wesley claiming he "grew impatient" over Sherin's refusal to drink milk and asked the family to come to dinner with him. Sini went voluntarily, the affidavit states.
More than two weeks after Sherin went missing, her body was located in a culvert underground during a search operation in the area of Spring Valley and Bowser Road, near their house in Richardson. A memorial remained near the location Thursday.
The Dallas County Medical Examiner's Office is investigating the cause of death. Mitchell Nolte and Gregg Gibbs, the attorney's for Sini issued the following statement following her arrest:
"We learned this morning that the Richardson Police Department had obtained an arrest warrant for Sini Mathews for the offense of Abandoning / Endangering a Child. The police were professional and courteous and allowed us to bring Mrs. Mathews to the Police Department and surrender herself into custody."