This week we've been announcing WFAA's Project Green Eco-Educator winners!
These are teachers in the community who exemplify leadership, creativity, and execution of projects educating students about protecting and improving the environment.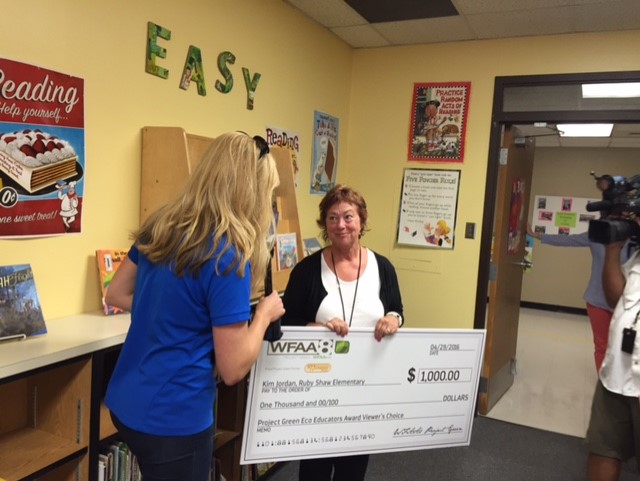 Our Viewer's Choice Category winner goes to Kim Jordan from Ruby Shaw Elementary in Mesquite!
Mrs. Jordan has been in charge of Shaw's Green Team project for over 10 years! The Green Team is made up of students that want to help keep the school green and eco-friendly. Every Friday, the students gather all the recycling from the week and dispose of it in the school's recycle dumpster.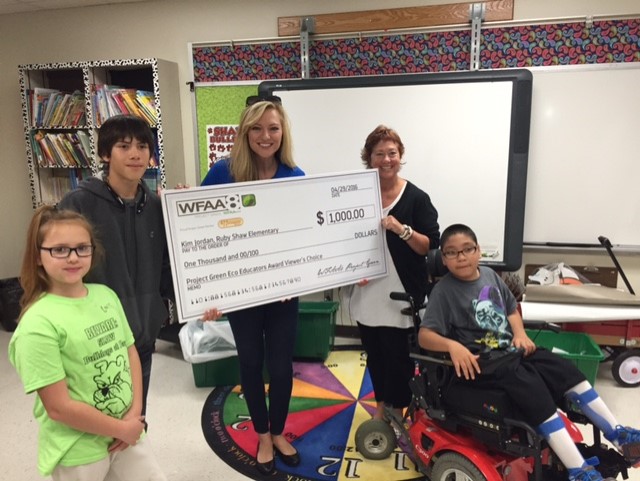 Sometimes you can even find Mrs. Jordan dumpster diving to retrieve items that should have gone into the recycling bin!
She also has the whole school collect pop-tops and box-tops for reimbursement of funding and school supplies! As one of this year's Eco-Educators, Mrs. Jordan received $1000 donated by WFAA Project Green and KHovnanian Homes to keep her project going!
Congratulations Kim Jordan!