LEWISVILLE, Texas —
Update 5:30 p.m. Monday, Feb. 25
Ten days after a Valero gas station clerk was murdered in Lewisville, police have revealed the type of clothing worn by one of the suspects.
Lewisville police say one of the suspects was believed to have been wearing a reversible, blue and grey hooded Adidas sweatshirt. The department posted photos on Facebook of a sweatshirt believed to be similar to the one worn by the suspect.
Ashraf Lakhani was gunned down during a robbery in the early morning hours of Feb. 15. Police released a sketch of one of the suspects in the days after the shooting.
Anyone who provides police with information that leads to arrests of the two suspects is eligible for a reward of up to $11,000, police say.
Police have released a sketch of a suspect in the killing of a gas station clerk in Lewisville on early Friday morning.
A reward is also now being offered in the search for two suspects in the deadly robbery.
A sketch of only one of the suspects was released Monday.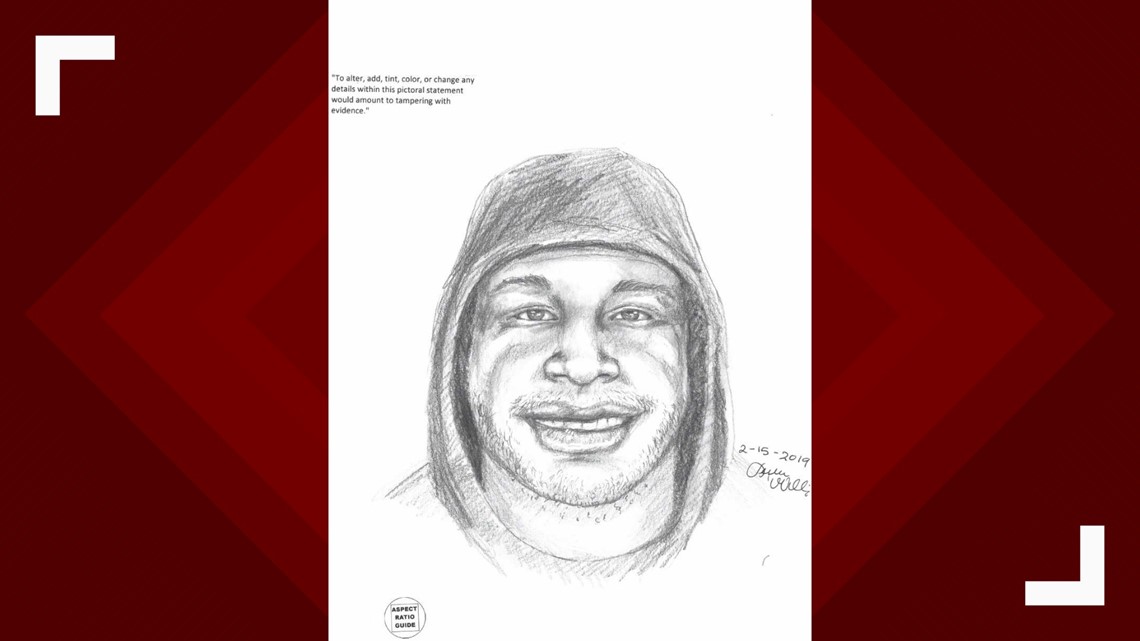 Two suspects remain at large after a gas station clerk was shot to death early Friday morning.
According to Lewisville police, officers were called at about 12:21 a.m. to a Valero gas station at 300 E. Corporate Dr., where a customer interrupted a robbery. The customer walked in as the two suspects were exiting and then found a female clerk on the floor with gunshot wounds.
The clerk was transpoted to a nearby hospital, where she died from her injuries.
Authorities released still images of two suspects captured on surveillance video. Anyone with information pertaining to the case is asked to call 972-219-TIPS (8477) or text anonymous tips to "TIPLPD" and your message to 847411.