LAVON, Texas — Four Community High School students were killed Tuesday in a crash after the truck they were traveling in hydroplaned and lost control, police said.
The crash occurred around 5:45 p.m. on State Highway 78 near Main Street in Lavon, authorities said.
Wednesday afternoon Lavon police released the names of the victims who died: Andrew Miller, 17; Jordan Kidd, 17; Marilynn Dominguez, 16; and Secily Lackey, 16.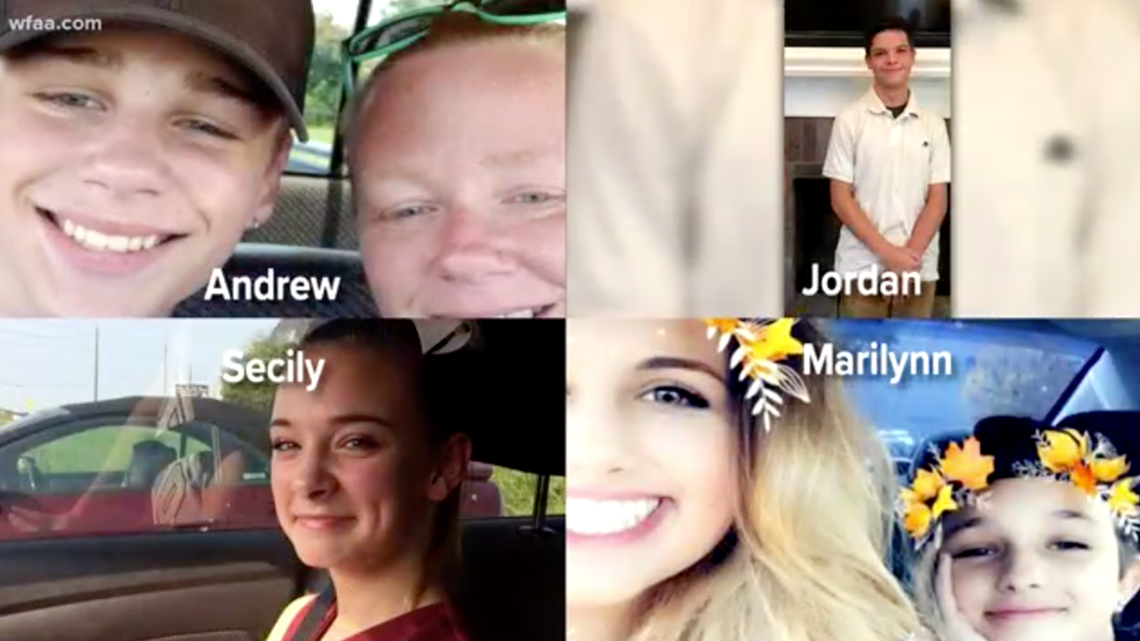 GoFundMe accounts and meal trains have been set up to help the families of the victims.
GoFundMe links:
Meal train links:
Remembering the victims:
Hundreds gathered Wednesday night at Community High's football field for a vigil.
Erika Rodriguez is a mom of a 17-year-old who was friends with the teens killed.
"They're just too young. They had their whole life," Rodriguez said. "Me being a mom of a 17-year-old kid it's just heartbreaking. I can't even imagine."
4 Community High School students killed in Lavon car crash
"I can't imagine, as a parent of three kids, getting that call," Community High Principal Michael Westfall told the crowd at the vigil. "I wish there was something that I could do, I wish there was something I could do I wish there was something I could say that would take the pain away."
Westfall spoke of one of his most difficult days at work.
"We scrapped lesson plans, we scraped activities. Today's objective was to support our kids and support our families," he told the crowd. "Seeing kids walk in this morning and understanding how serious, how final what happened was, was something as an educator that I don't want to go through again."
"They'll be remembered, no doubt about it," Erika Rodriguez said. "They will always be present here in Community."
Students are encouraged to wear blue to school Thursday to show support for "Brave Nation."
More on WFAA: