NEW ORLEANS – Two people wearing hooded-style clothing approached a large crowd in a strip mall on South Claiborne Avenue Saturday night firing shots "indiscriminately," killing 3 people and injuring another 7 before getting away on foot.
Two of the victims were men. One was a woman.
Story continues under video - can't see the video? click here
Family members and friends shrieked and screamed with grief and pain at the latest carnage on New Orleans streets.
NOPD said that one of the victims injured was in critical condition Saturday night and the other six had injuries that are believed to be non life-threatening. However, as of Sunday afternoon an update on the victims' conditions was not known, police say.
Story continues under photo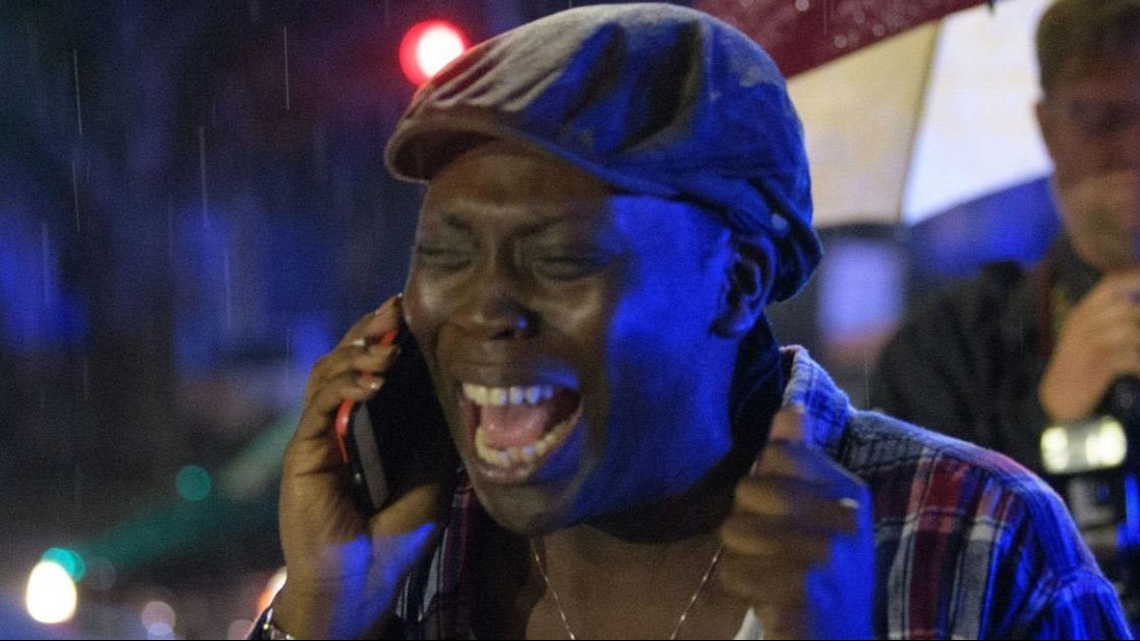 The New Orleans Advocate said the shooting marks the fifth time that 10 or more people have been shot in a single incident in the city since 2013.
The incident occurred in the 3400 block of South Claiborne Avenue around 8:30 p.m. in a mall that included a daiquiri shop, a cell phone store, the Chicken & Watermelon restaurant, and other retailers.
Shortly after midnight Harrison, saying that the NOPD knows only that it was two individuals wearing hooded-style clothing and fleeing on foot, implored the people who were in attendance to help solve the crime.
"A lot of people were here tonight," he said. "A lot of people saw and heard what happened." Harrison also implored the community not to take action on their own. He encouraged the use of Crimestoppers at 822-1111 for those wishing to give anonymous tips.
"We want to make sure that the people involved in this don't take matters into their own hands," he emphasized. "We have plenty of experienced people who are out here tonight."
Two of the victims who died on the scene were found in the strip mall parking lot. A third was found a few blocks away in the 2800 block of Louisiana Avenue.
Story continues under photo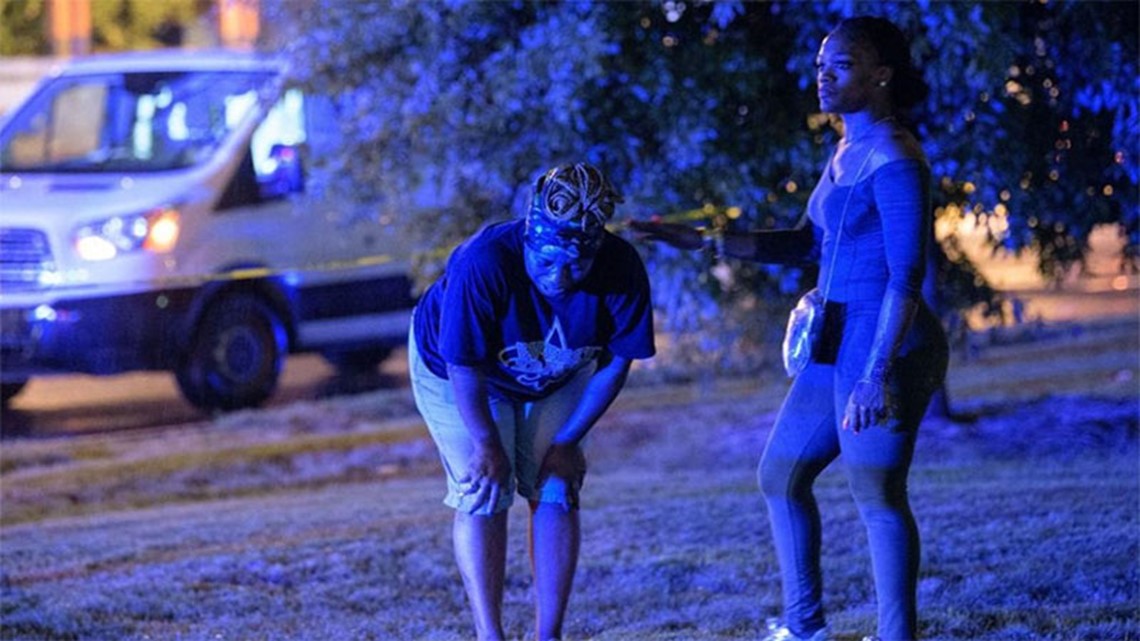 One of the seven injured victims was in critical condition, according to Harrison. The other six were in various conditions, but none of them had injuries that were believed to be "life-threatening."
Shortly after the shooting, responders from the NOPD, State Police, the Housing Authority of New Orleans and the ATF were on the scene surveying the damage and starting the investigation.
"There is no place in New Orleans for this kind of violence," said Mayor LaToya Cantrell in a tersely-worded statement. "I speak for everyone in our City when I say we are disgusted, we are infuriated, and we have had more than enough. Three more lives — gone. It has to end. This happened near my neighborhood, on the edge of Broadmoor. It's unacceptable anywhere."
Story continues under video. Can't see video? Click here.
Councilmembers Jason Williams and Helena Moreno issued a joint statement Sunday, calling the shooting "unacceptable and barbaric."
"Bringing the suspects to swift justice is imperative, but even more critically, we need an "all hands on deck" approach from the City towards fighting violent crime," the council members wrote. "Violence takes lives in a moment, but it is borne long before it erupts and its echoes have far-reaching impacts."
Council member Jay Banks also issued a statement about the shooting Sunday afternoon, calling the incident a "totally senseless and unnecessary occurrence."
"Three dead and seven injured is far past heartbreaking, it is disgusting. Let me be clear, this egregious act of violence has no place in our communities and must stop," Banks' statement read in part.
Banks urged that anyone with information should help police and should not feel an "obligation to protect" those who are responsible for the shooting.
"This 'code' that helping the police to catch them somehow makes the person who talks some kind of weak traitor is ridiculous. These people have shown that they don't care about anybody so why should anybody care about protecting them."
"Let the street say whatever they like but 'snitch' now, before you or someone you love is the innocent victim of people who genuinely don't care," the statement read.
The Advocate's Matt Sledge said one woman on the scene said that one of the victims was her grandson. She was swinging her arms and just saying "Oh Lord Jesus, oh Lord."
A law enforcement source told WWL-TV that the Special Operations Division of the NOPD has been put on alert to guard against potential retaliation. The Special Operations Division includes the NOPD's gang task force, SWAT team, and major narcotics division.
The shooting is being investigated by NOPD, State Police, the U.S. Attorney's Office, the ATF and the FBI.