FORT WORTH, Texas — Every track season in Texas, Milton Wesley, Monte Clopton, Michael Franklin and DeMario Wesley follow along -- waiting to exhale collectively.
They've been doing it for 25 years, and when this previous season ended, they were guaranteed at least one more of measured anxiety.
The four men are a rarity in Texas and the nation. In 1998, they set a Texas and U.S. high school record for the 4x100m relay... twice.
At the state championship track meet in Austin, the team ran a 39.76, besting their record set earlier in the season at 39.99.
Here's the incredible part -- per the UIL and the National Federation of State High School Associations, no high school relay team in the U.S. has ever beaten their 39.76 record at a meet.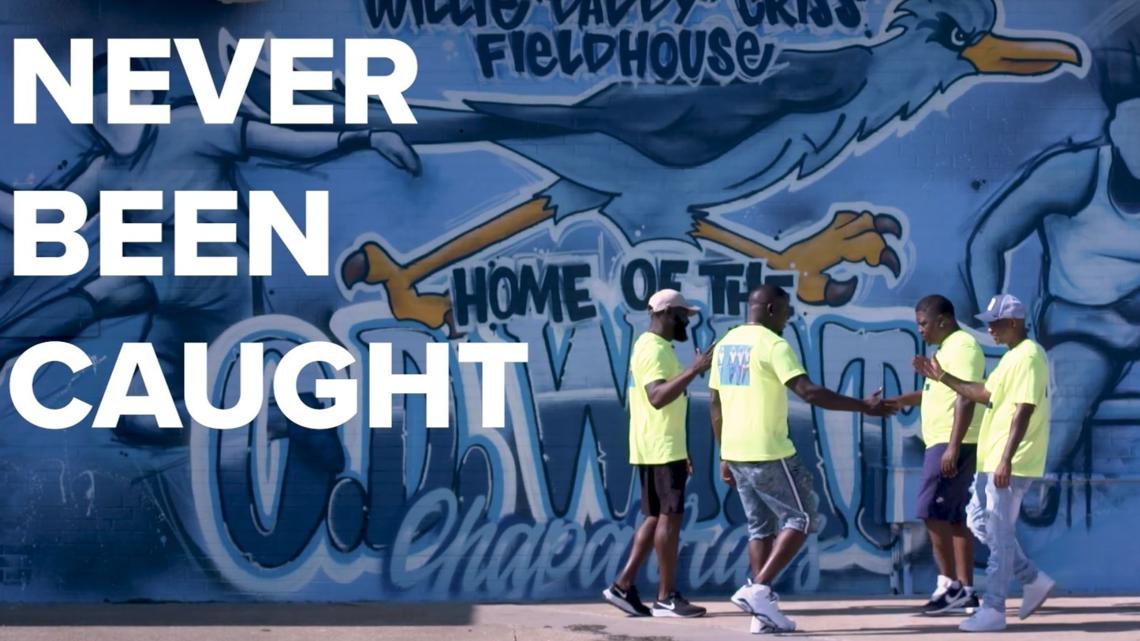 With all of the advances in technology, training, and more available knowledge than ever about dieting for athletics -- no team has ever caught them.
All four men are now in their 40s.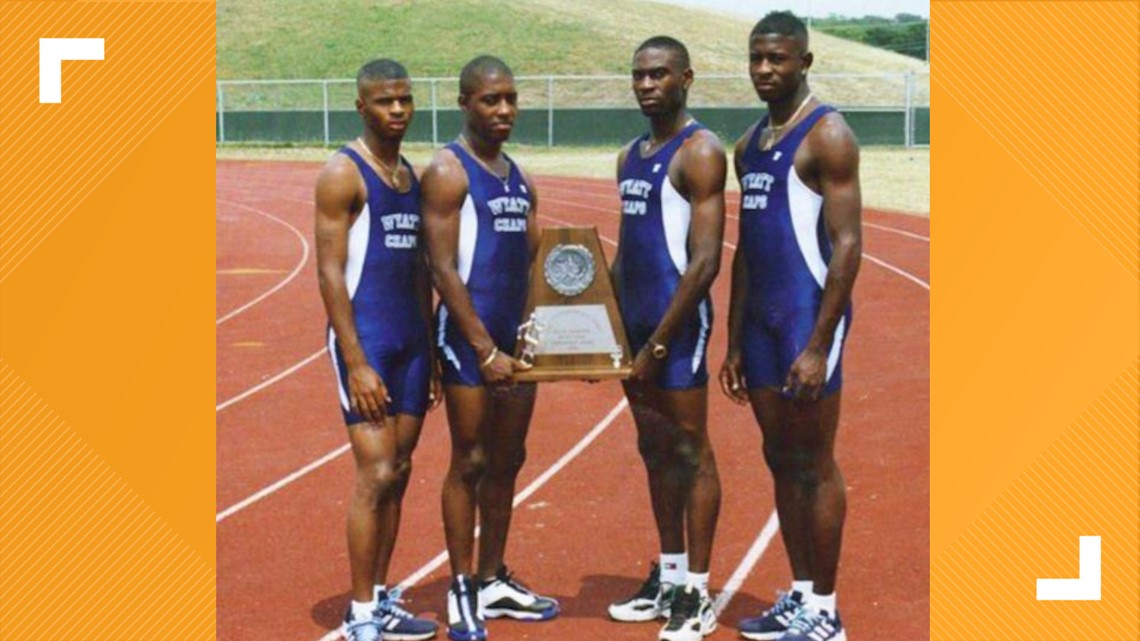 "We're still holding," Franklin said. "Every track season, when it comes around, it's like doing it all over again, man," Clopton added.
"To see our record still holding and standing this long is amazing," Franklin said.
The team doesn't hold the record by very much -- it comes down to milliseconds, which echoes just how perfect their lap was.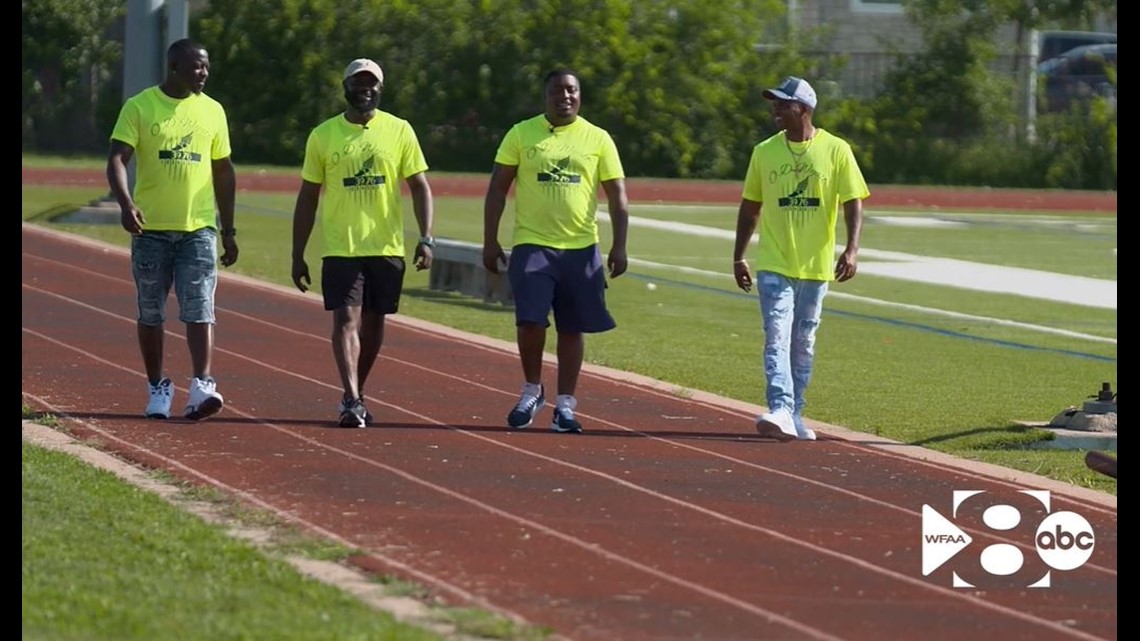 Behind the 39.76 record in Texas is the 2017-2018 relay team at Katy Seven Lakes High School: Thomas Pratt, Lance Broome, Chris Williams, and Jahquan Bloomfield.
In 2017, Port Arthur Memorial High School ran an identical time. Their team comprises Ireon Brown, Kary Vincent, Xavier Hall, and Deandre Angelle.
"We survived another year, pretty much," Wesley said with a laugh. The four men have a group chat discussing potential teams that might break their record every year. Mostly, they keep their eyes on teams in Texas.
"We just look at the competition throughout the year," Milton said.
"Every week, we keep up with it," Wesley added.
"All the way to state! I'm on pins and needles, man! I'll see one team break 40 seconds, and I'll be like did you see them?" Clopton said.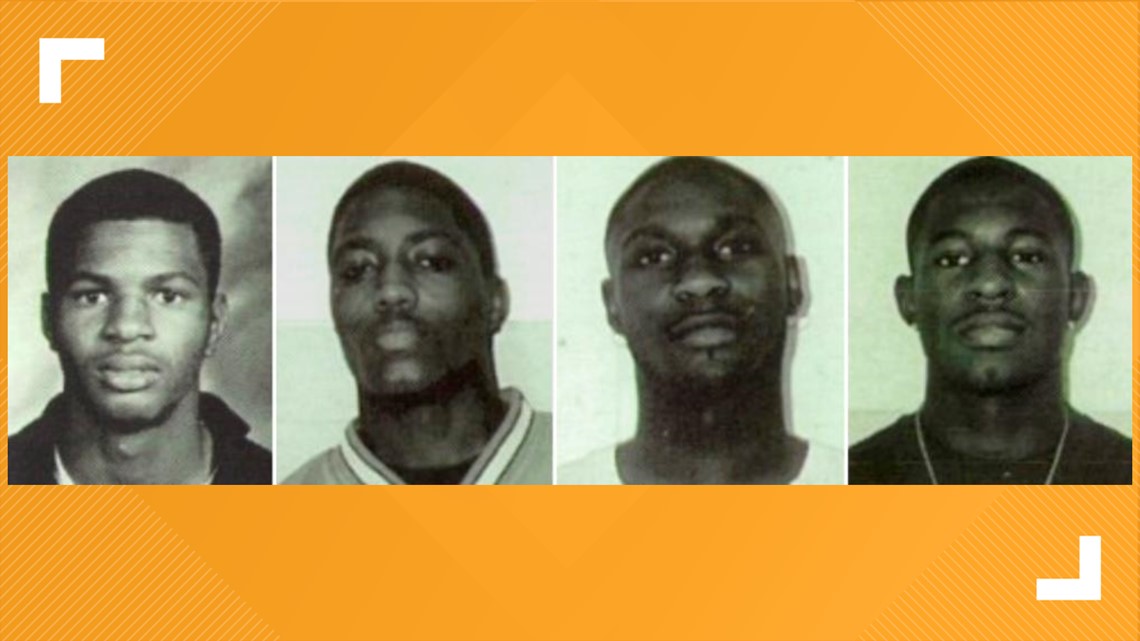 In 2022, the group thought Duncanville's 4x100m team might actually break the record.
They won the state title but ran a 39.98 -- just the sixth school in the United States to run under 40 seconds.
All four men went to the meet in Austin in case the record was broken.
"I wanted to witness it for myself in case they broke it -- which they didn't," Wesley said triumphantly.
It's astonishing because the group knows athletes these days keep getting faster and stronger than years before. Or at least, Clopton recognizes it.
"I'm looking at these kids now, and they're huge," Clopton said. "With their current technology and training, man, we would have put the record out of sight. It wouldn't even be close."
"I ran on McDonald's and Big Red," Clopton laughed.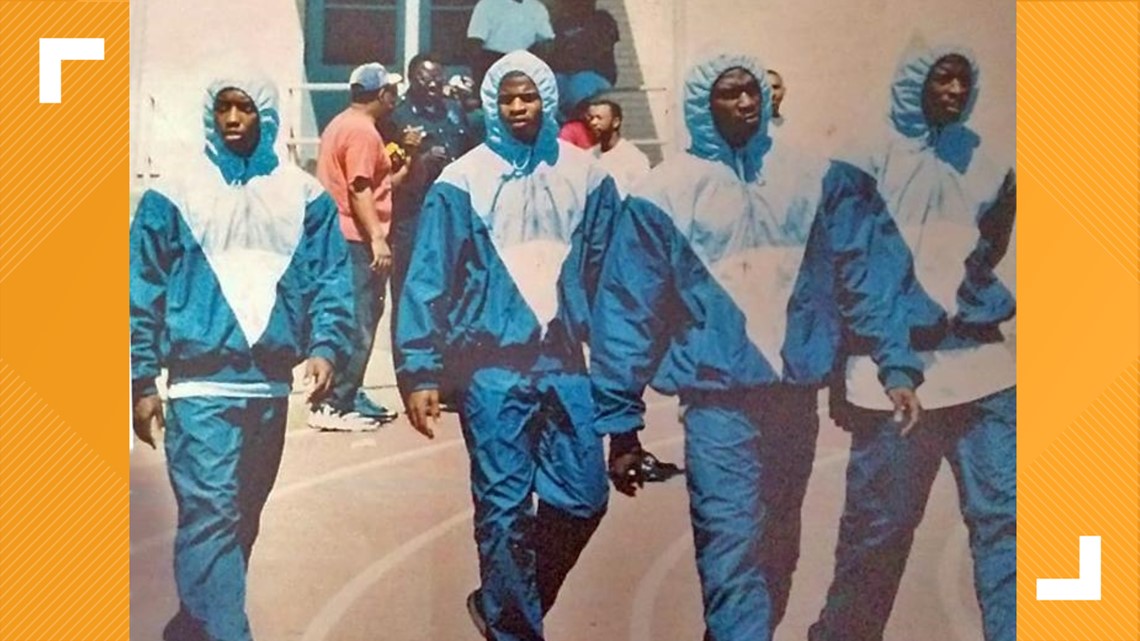 In 1998, the team ran on more than just that. The power of ambition, belief and something to prove fueled them more than anything.
The team knew they were fast and even had a chance to set records the year prior. But, an injury kept them out of proper contention.
"We wanted to prove to them that we were the fastest team in the state of Texas," Franklin said.
Believe it or not, the same track the four ran and practiced on is still behind O.D. Wyatt -- but it looks a little different. In 1998, it was only dirt.
"It was like running in quicksand," Franklin said.
Yet, legendary All-American track and field coach Lee Williams, who sadly passed away in May, used that discomfort to forge a better time.
A video of the race is actually on YouTube. On old, grainy film, you can still see a masterclass in speed.
The team was at a disadvantage before the starting gun went off, being in lane 1. However, some see it as a good thing. The issue is that everyone starts in front of you. So, the entire race, you're chasing the next guy.
"Yeah, when they shoot the gun, you just see everybody in front of you," Milton, the race's first leg, said.
"When I heard the gun go, I just screamed 'get out!' to Milton," Franklin said.
Clopton was the second leg and kept the momentum going.
"Once I got the stick, I just wanted to get it out of my hand as fast as I can," Clopton said.
He handed off to Franklin, the team's third leg. When he turns the corner and hands it off to Wesley, the team is immediately separated from everyone.
"Once the handoff was clean, I knew it was over with," Franklin said.
Wesley wins the race easily but still gets a little grief from everyone who says he pulled up a tad before crossing the finish line.
"We could have run faster if someone didn't slow down," Franklin laughed.
"We was out in front, no push, so I kind of let off a little bit," Wesley admitted.
To sweeten this story, each man has something else to root for aside from their record staying untouched. Franklin's son Malik is about to be a senior at O.D. Wyatt and won the 400m dash for 6A last season at the state meet.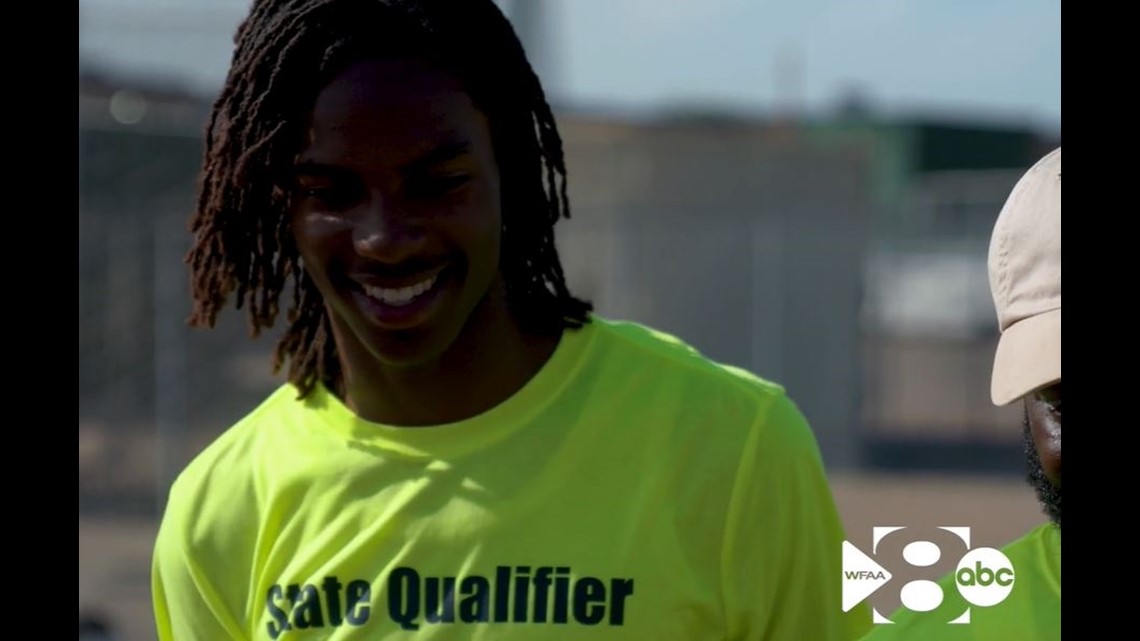 Not a total shock to the group.
"Growing up, we didn't focus a ton on track," Franklin said. "But he told me he wanted to run, and here we are."
Until Malik graduates, he'll also be included in the group's text messages this upcoming track season.
For now, three words revolve around them: never been caught.
"It means a lot to me to still walk around as a Fort Worth legend," Clopton said.