NEW CARROLLTON, Md. -- A woman has been charged with displacing 130 people from their homes after setting an apartment building on fire after allegedly being upset with an ex-boyfriend.
On September 17, around 3:30 p.m., Prince George's County firefighters responded to a fire at 5334 85th Avenue in New Carrollton and found a fire in three-story garden style apartment building. It took firefighters nearly two hours to put out the flames.
The fire damaged four apartment building, causing an estimated $2.2 million in damages and displaced about 130 residents. Officials said no injuries were reported and have ruled the fire to be "incendiary".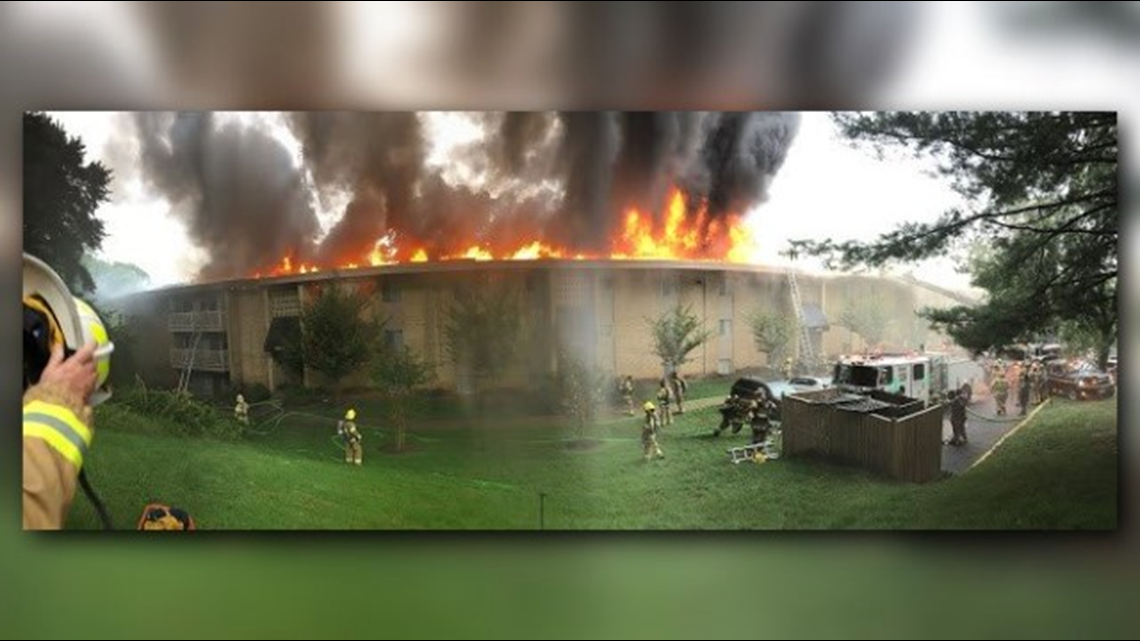 Thirty-two-year-old Natasha Ciara Joyner has been charged with first degree arson, second degree arson, first degree malicious burning, malicious destruction of property and reckless endangerment. Additional charges are pending.
Joyner was transported to the Department of Corrections in Upper Marlboro.