LOUISVILLE, Ky. — He was born the year the Graymoor-Devondale zip code was created, a fitting start for a man who's served with the U.S. Postal Service for 36 years.
Most days you'll see Dennis Marsee walking through the neighborhood as opposed to riding in his mail truck.
"I like walking better than curbside. It's actually hotter in the truck," he said.
Marsee began his career in a small town as a city carrier on Saturdays, learning a lesson he'd carry with him for the next four decades.
"You make eye contact," said Marsee. "You say good morning and say hello. You learn their names. Instead of reading house numbers, they become names to you and it also helps in the accuracy of your delivery."
He's walked this neighborhood for the last 20 years and has no plans to stop.
"I haven't figured out how to stop yet," he said. "You've got that personal connection with people. I've got kids on this route who are now married with children."
He's known to most as Mr. Dennis.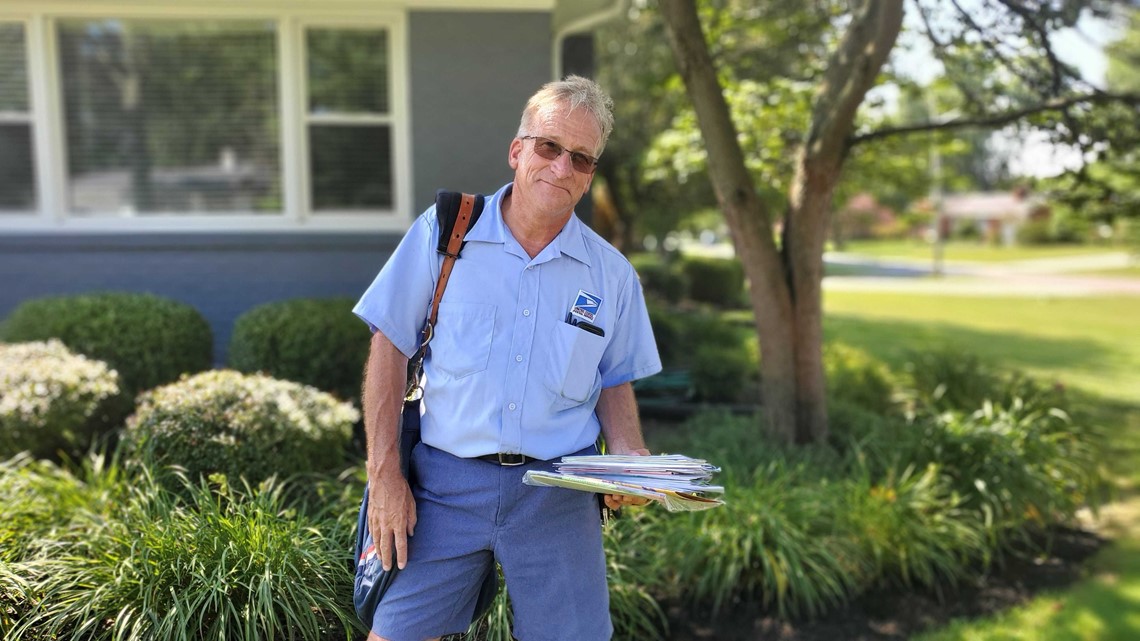 "For someone who could've retired by now and hasn't, he obviously loves his job. He loves the neighborhood," Richard Heckler, a 20-year resident on the block said.
"There's going to be an uproar when he leaves. I don't think the neighborhood's going to let him," Mary Ann Heckler, Richard's wife said.
"When he does retire, and that day will come, it will take at least 2 or 3 people for a while, because he's so efficient," Heckler said.
Neighbors have shown their appreciation along the way, offering water and treats to Marsee as he delivers mail in all kinds of weather.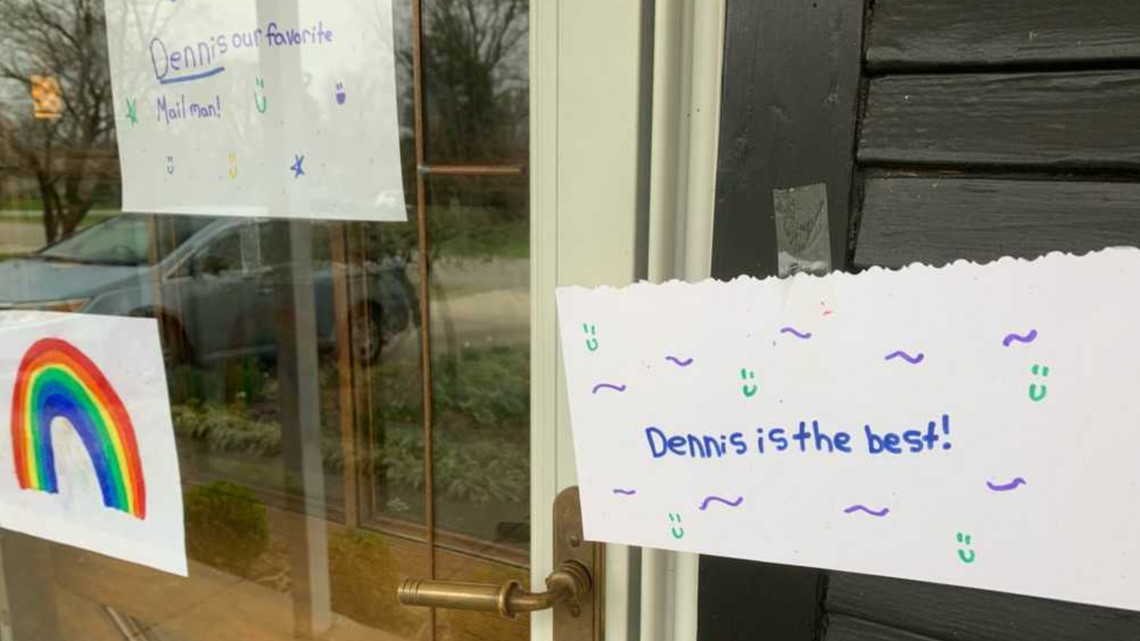 When the pandemic sent many people home, the support for essential workers like Dennis surged.
"I started noticing signs on the storm doors were personal, addressed to me and it caught my eye," he said. "Then, a little girl in a stroller one day said, 'Mr. Dennis, I found you on the scavenger hunt.'"
He later discovered, among a list of items on a neighborhood scavenger hunt, from green porch lights and American flags, he was item #5: 'Mr. Dennis delivering mail.'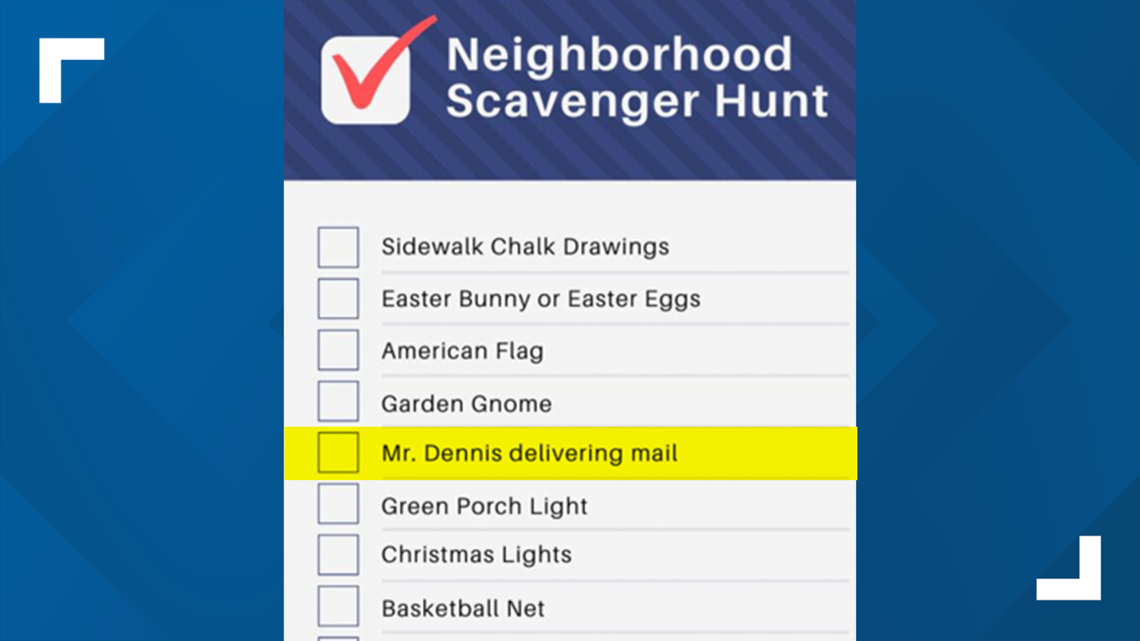 Little surprises like that are what keep Marsee going after nearly 40 years of service.
"How can you leave?" Marsee said.
Make it easy to keep up-to-date with more stories like this. Download the WHAS11 News app now. For Apple or Android users.