This is replicating the 6 feet of social distancing health officials recommend people do to fight the COVID-19 virus.
It took Master Model Builder Thaddeus Bennett two hours to move about 100 figures in the Miniland.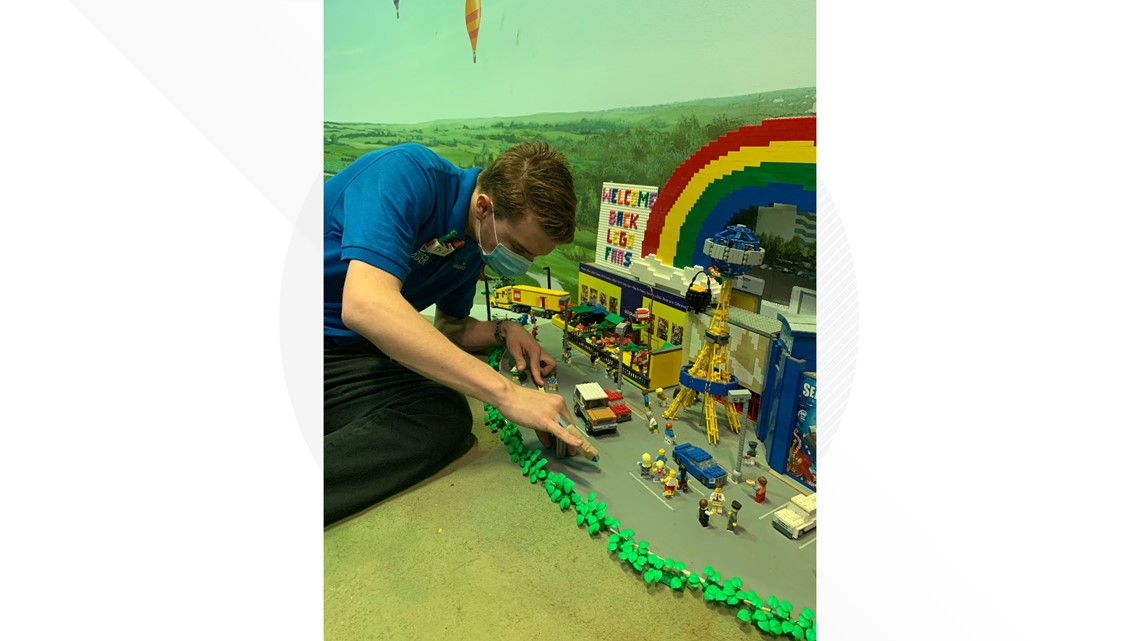 The Miniland is a giant cityscape made out of more than a million LEGO bricks, including iconic buildings and locations in both Dallas and Fort Worth.
LEGOLAND Discovery Center Dallas/Fort Worth shut down on March 20 because of the COVID-19 pandemic. The center reopened June 21.
LEGOLAND has implemented enhanced physical distancing measures, new limited capacity two-hour playtimes, LEGO bricks just for families to use during playtimes, and cleaning protocols before each playtime.
The center is also providing complimentary tickets for local medical professionals. For every guest who tags the attraction in a social media post during their visit, LEGOLAND will donate one ticket to a local healthcare worker from a health care partner.