Texas system for reporting teacher sex allegations broken
<p>Dallas let a teacher who violated a student resign and teach elsewhere. Are our children safe? </p>
Passing The Trash: A News 8 Investigation
DALLAS – They're supposed to be role models you trust your child with every day.
But teachers are being busted for sexual misconduct with their students at an alarming rate, experts say.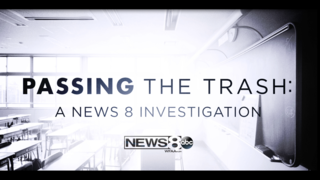 Nationwide, at least 496 teachers were arrested last year – more than one a day. And in Texas, the number of reports of student-teacher inappropriate relationships has hit a record high, according to the Texas Education Agency (TEA), prompting lawmakers to begin asking questions.
News 8 also has been asking questions, and what we've found is a pattern of school districts "passing the trash," a phrase used in the education community to describe how some of the worst teachers are passed along from school to school, town to town.
Some of these teachers resign amid allegations of sexually abusing students. State law requires superintendents to notify the TEA immediately of these allegations if they lead to a resignation, but our investigation found sometimes schools fail to notify TEA in a timely matter, or even at all.
Critics say administrators knowingly pass the trash to avoid bad publicity.
Meanwhile, as predatory teachers are passed along, more students are exposed.
After years of silence, one victim is speaking out.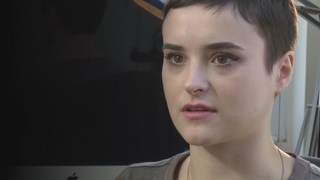 Meet Tiger Darrow. At 23, she has just released her fifth album.
She's been called the next big thing to come out of Dallas' famed Booker T. Washington High School for the Performing and Visual Arts. The magnet school is known for its talented alumni like Erykah Badu, Norah Jones, and Edie Brickell, to name a few.
Tiger is living her singer-songwriter dreams in New York. But life wasn't always so upbeat.
"The first thing I'd told myself before anybody found out was 'Well, I guess if anyone finds out, I could always kill myself,'" she told News 8 in an interview at her New York apartment.
Tiger is talking about being sexually abused by her high school music teacher.
Michael D'Spain was a popular music teacher at Booker T. Washington in 2010. He was 36, she was 17.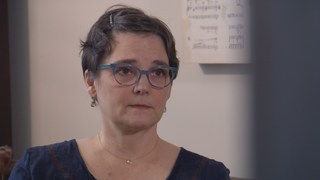 "My daughter and I are very close. To me, that was the most frightening thing because she was, by all accounts, surrounded by a really strong village and yet ... he still got in," said Tiger's mother Peyton Hayslip of Dallas.
It started with innocent text messages.
"If I had a question I would send him a text," Tiger said.
"His responses were more about me as a human, rather than me as a student," she recalled.
Then it got sexual. Here is a sampling of the texts D'Spain sent:
"[Want] to rip ur clothes off."
"Feel a little like a dog and little bit on cloud nine."
The rest are too graphic to reprint.
"It was awkward and I didn't know how to deflect it, really," Tiger said. "You start to feel like, 'If I start to put up walls, then they are going to get mad.' And this was someone I had to see every day."
"All I remember is just one day being asked to stay late," Tiger said, "and kind of not really knowing why."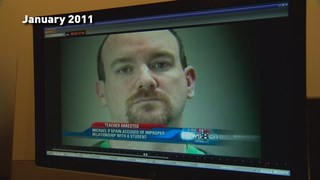 Inside a classroom, D'Spain began touching her.
"I left feeling horrible and sick," she said. "That's when he called me, saying 'I think I screwed up. Do you think I screwed up?' And what am I supposed to say? 'Yeah, obviously, you have. But I'm still coming to school tomorrow and I still have to be in your class.'"
Desperate to tell someone, Tiger said she was pressured to keep quiet.
"He even mentioned, 'If you say anything about this, I could lose everything,'" she said.
Eventually, she broke her silence.
"I was running through the hallway," she said. "I was crying and screaming."
"I raced to the school," her mother said. "You're whole body is buzzing. It's like, 'Oh my God, something really bad is happening to my child.'"
"When I did get to her," her mother recalled, "she was a disaster. I mean, she was just … so incredibly ... broken."
"It was total manipulation and I think I was frustrated, because I was so disappointed in myself for falling for it … and because I felt like I was so gullible, malleable and taken advantage of," Tiger said.
Six years later and thousands of miles away, Tiger has picked up the pieces and moved on. But she says her music teacher still haunts her.
"I'd have little anxiety attacks on the subway because I'd see someone who looks like him," she said. "I don't want other people to feel like that."
Tiger's story is unsettling, but there's an even bigger nightmare.
When her teacher left Booker T., he continued teaching.
The common practice called "passing the trash" has been a dirty little secret of the education community for years.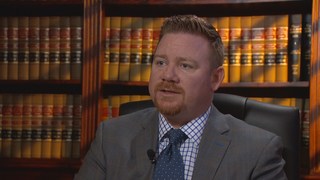 The incentive is, you really don't want bad press," said Drew Christman, an attorney familiar with the practice. "You don't want anybody to find out a scandal has happened on your watch."
When Tiger's mother told the school about what had happened, D'Spain was confronted by the principal and immediately quit.
"I was concerned about the safety of other students in other districts," said Tiger's mom.
But the principal reassured her that protocol had been followed and D'Spain would not be around students anymore.
Nine weeks later, D'Spain was hired by Irving ISD to teach music at Farine Elementary.
Click here for more background from our Passing the Trash investigation
System breakdown
When a teacher resigns amid allegations of sexual misconduct, school officials are required to alert authorities, such as the police. But they also are required by state law to alert the state.
It's supposed to work like this: the principal reports the allegations and resignation to the superintendent's office; then, the superintendent is mandated to immediately pass that information on to the TEA, where the State Board for Educator Certification handles teacher certification.
"That will trigger an investigation from us," said Doug Phillips, TEA's director of educator investigations in Austin.
When Phillips' team opens an investigation into a teacher accused of sexual abuse or sexual misconduct, they immediately flag the teacher's online certificate with a note saying the teacher is under investigation.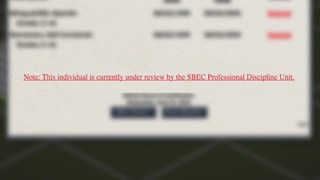 The online certificate is the first place potential employers go to check a teacher's status, thus making it easy for districts to find out if there's a reason to be concerned about why a teacher left his or her previous job.
This entire check-and-balance system falls apart if the superintendent's office doesn't report allegations to the TEA, as state law requires.
In D'Spain's case, records show Booker T's principal reported the allegations to DISD Superintendent Michael Hinojosa's office when D'Spain resigned, but DISD administrators failed to follow through by forwarding the allegations to the TEA.
News 8 obtained D'Spain's personnel file through the Texas Public Information Act. It contains a letter that DISD's human resources department wrote to the TEA alerting the state about what happened to Tiger.
The date? January 25, 2011 -- a week after D'Spain was arrested and eight months after the superintendent was supposed to report D'Spain's resignation from Booker T. to the state.
"At the time Mr. D'Spain resigned, the District was unaware of the pending allegations," the letter states. "Now that the allegations against Mr. D'Spain have come to our attention, we are making you aware."
We showed the letter to Tiger and her mom.
"This is just a lie that the district is unaware of pending allegations," her mother said. "They definitely knew. And so I think it's pretty frightening that children in other districts could end up with a teacher who is a predator, criminal -- whatever you want to call them."
"That's terrifying," Tiger said when she saw the letter.
D'Spain's file also shows he was not fired, but allowed to resign for "personal reasons."
He was added to DISD's "do not hire" list, records show.
But none of that was known by Irving administrators when they hired D'Spain after he left Booker T. Irving ISD parents had no idea that their child's new teacher was under investigation by police for a second-degree felony.
None of it became public until news finally broke with D'Spain's arrest in 2011. He later pleaded guilty to improper relationship between educator and student and lost his license to teach in Texas. He was not charged with any misconduct at Irving ISD.
Superintendent Hinojosa declined to talk about the findings of WFAA's investigation in an on-camera interview.
In a statement, DISD's spokesman said the district takes allegations of sexual misconduct of teachers seriously, but was unable to provide details on its handling of the D'Spain case.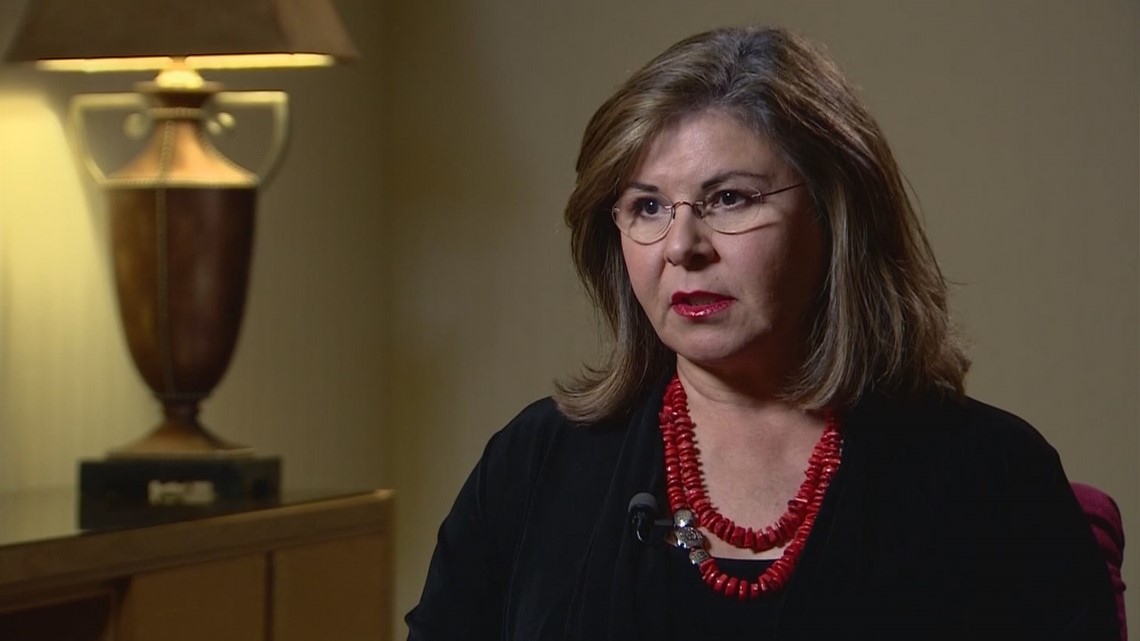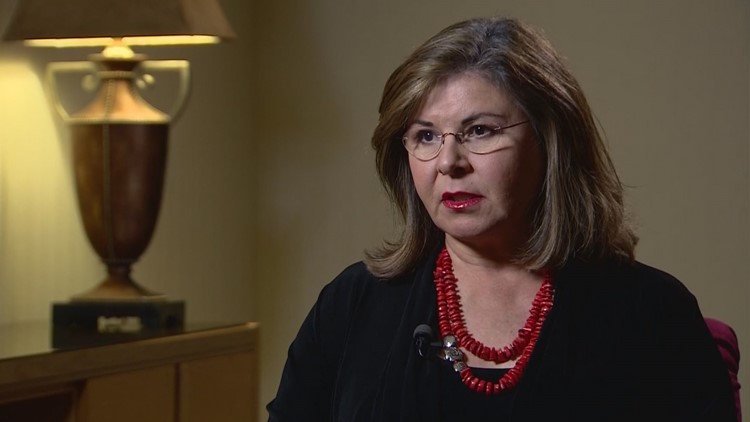 "My reaction is that it is criminal," said Terri Miller, president of the Stop Educator Sexual Abuse Misconduct & Exploitation advocacy group in Nevada. "They are essentially aiding and abetting a predator. And they are deliberately putting children in danger and to me – that should be dealt with on the criminal level."
Six years later, Tiger's mother is still disturbed by how her daughter's case was handled.
"You think when you send your kids to school they're going to be in a safe place," she said. "I don't know how to fix that, and that really makes me frustrated, because I feel like now I don't know if there are a lot of bad teachers floating around out there."
DISD is not alone in "passing the trash." Monday night at 10 p.m., the News 8 investigative team uncovers other examples in North Texas.